First of all, Marhaba!
Marhaba in Arabic means "Welcome"! So welcome everybody into this new DeFi platform exploration, but I think that before exploring the Marhaba DeFi platform, we need to answer an important question:
Why there is a need for Shariah-compliant Defi platform ?
Answer:
There is a need for it because the Shariah rules are banning excessive yields by playing with interest rates.
Once you say that the only thing for me to say to you is DYOR.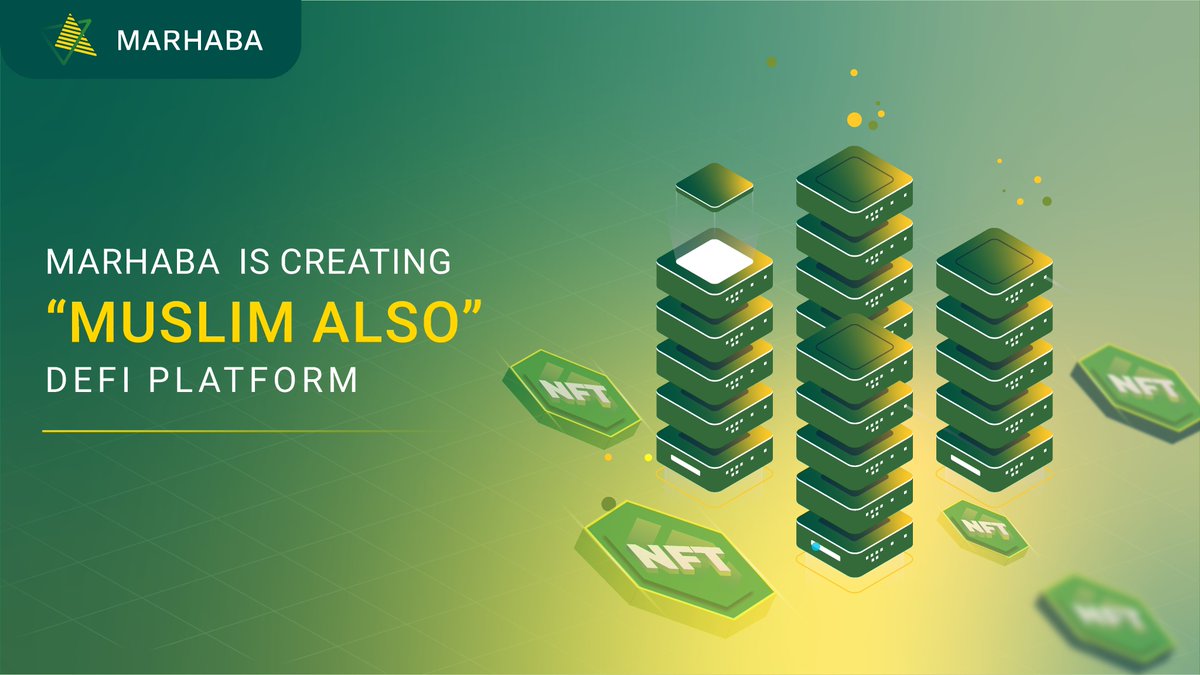 So the Marhaba DeFi platform is trying to build  an answer for the muslim communities, who represent almost 2 billion people!!!
By creating the World's First Halal DeFi Platform, MRHBDeFi, using world class technologies and services like Uniswap, Opensea, 1inch, Pangolinswap, Rarible etc...
And by offering different sorts of halal products:
- The Liquidity Harvester, a cross-chain passive income generator with 5%-15% rates range, using stablecoins for liquidity mining.
- A Cross-Chain DEX Aggregator, a DAO, a launchpad and an Interest free Borrowing and Lending protocol created in respect of the Shariah's rules.
- The DePhi Protocol, where DePhi stands for Decentralized Philantrophy, a transparent charity program for donations.
- The Souq NFT, Marhaba DeFi's cross-chain "no-code" marketplace to encourage and promote Shariah compliant arts such as Islamic Arts and contemporary Calligraphy. 
- For holding your coins, Marhaba recommend the Sahal wallet, a non-custodial iOS and Android wallet, built to institutional standards with a focus on security and privacy. Sahal wallet accept almost every coins except the ones who are not recognized by the Shariah's rules.
In conclusion, for the people who'll say that a Shariah compliant DeFi platform is not so decentralized, I will answer that Marhaba will increase the number of users worldwide ( and the liquidity! ) by bringing Arabic communities into cryptocurrencies through a trustable platform in compliance with their culture.
Which is a benefit for everybody.
REMINDER: 1/ MRHBDeFi platform is bringing a "Muslim also" platform, rather than making it an exclusive "Muslim only" offering.
2/ Marhaba is still in PreSale mode and I'll see how they'll go in the future, but it's important to stay objective and if you want to judge MRHBDeFI, judge them as you'll judge any other DeFi platform.
MRHBDeFiExplained