Bitcoin Conference on Miami was the real deal in terms of adoption, with quite a few good news, and Terra (LUNA) is all over the crypto-space, buying more Bitcoin and a couple hundred dollars in AVAX. Trezor data leaks were used for phishing, be careful with this one, and the UK decided to become a crypto-hub. The US will probably follow soon. What else? Read bellow:
​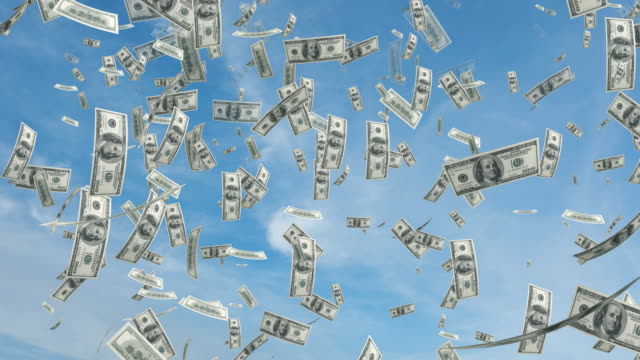 · Bitcoin: Two more regions are choosing Bitcoin as legal tender, Madeira, an island off the coast of Portugal, and a special jurisdiction from Honduras. Bitcoin Lightning Network's new protocol update is called Taro, an open-source protocol aiming to bring low-fee stablecoins and asset transfers to the network. Lightning Labs just raised another $70M in a Series B funding round. The SEC approved NYSE Arca and Teucrium to issue BTC futures ETF, under an Act that may potentially open the door for other Bitcoin ETFs. Strike CEO announced a partnership with BTC Lightning Network at the Bitcoin 2022 conference, enabling Shopify to diversify its payment options. Goldman Sacks is offering Bitcoin to the clients of its private wealth management group, they did not like it much in the past years, but, in the end, the clients asked for it. They are also offering OTC (over the counter) ETH options too. Intel launched a second-generation Bitcoin mining chip, providing 580GH/s while using 26 joules per terahash. Argo Blockchain, Block, and Hive Blockchain are among the first mining companies to use the chip. At Bitcoin Conference in Miami, Block and Blockstream announced a Bitcoin mining operation to be open in Texas using solar and battery array from Tesla. Kraken is providing a solution offering staking yield to institutional investors, using a cash, carry and stake strategy. Cash App announced a Paid in Bitcoin option to be implemented soon, at the same conference.
· Ethereum: Ethereum Layer 2 Boba raised $45M in a funding round, with investors like Crypto.com, Huobi, Bitmart, and Kinetic Capital, reaching a $1.5B valuation. If you need to transfer anything from Ethereum Mainnet to Layer 2 Boba, the fastest, easiest, and most secure way is by using the Across Protocol bridge. Arbitum One is migrating on Nitro with their Arbitum Rinkeby testnet, and the Mainnet will follow as soon as possible.
· Altcoins: Tezos (XTZ) had his ninth major upgrade, enabling lower block times, faster transactions and smoother run for its DApps while preparing the blockchain for rollups for WebAssembly and EVM. Terra (LUNA) bought another $230M BTC, raising their reserves up to $1.6B, and they planned to reach $10B in the future. They went above and beyond, and they also purchased $200M AVAX tokens for their UST reserve. Polygon (MATIC) announced a new scalability network called Avail, operating as a separate network within the Polygon ecosystem, hosting and verifying off-chain data for blockchains that merged with it. It will go live in Q2 2022. Chicago-based CME Group is thinking of introducing SOL and ADA futures, after they successfully launched BTC and ETH. On BlockFi, this month, if you send stablecoin and buy more than $150 of AVAX, you can earn a share of $250K (the deadline is April 29).
· NFTs and blockchain games: Splinterlands, lots of updates, SPS Minter contract released on BSC, Waka Spiritblade was recalled from Wax in-game and it is on sale for a 'mere' $1500 as a regular card, with the ones not sold to be burned, Terablock Bridge was released towards BSC and Ethereum, with a minimum amount required, and the Steem and Tron Bridges will be closed soon. Zipmex listed SPS token and some interesting updates are soon to be implemented in Splinterlands (and by soon I mean the third trimester of the year July to September). Pudgy Penguins collection was bought by Luca Netz for 750 ETH ($2.5M), and they are planning to launch a token and conduct airdrops. Axie Infinity will create 5 additional ronin validators, in order to prevent future network hacks, with more possible in the future. They raised $150M in a funding round led by Binance, with well-known names such as Animoca Brands, a16z, Dialectic, and Paradigm. The funds will be used to reimburse the users affected by the Ronin hack. Their Origin update is also live in Early Access (Alpha) with free starter axies and many other surprises. Most important, Critical hits were replaced by a Rage mechanic. Ubisoft's Ghost Recon Breakpoint game will not have any other additional NFT items post-launch. The final NFTs were released on March 17, but they plan to add Tezos-based in-game items for other of their incoming games. Solana is live on OpenSea, and they had a $173M volume traded in March. This number will potentially go up a lot in April. An $8.3M loan was made, using a set of CryptoPunks as collateral, the largest loan made until now.
· Good news: Tweet DAO is selling NFTs called "The Egg" allowing you to make one tweet daily from the project Twitter account, with the collection being sold in dutch auction style ranging from 0.1 ETH to 1 ETH. UK Treasury said that they are bringing regulations for crypto, especially for stablecoins, to get them ready to be used as a recognized form of payment. Huh, how cool it will look to have 100K in stablecoins on my bank account. They even want to issue an NFT to celebrate that, because why not? Convex Protocol (CVX) patched a bug that could have resulted in a $15B rug pull, if 2 out of their 3 multisig anonymous developers wanted to gain control over all their locked value, but seems that the bug was unintentional and the vulnerability was addressed. The crypto-payment firm Wyre was acquired by Bolt for $1.5B and will be fully integrated before the end of the year. UK government decided that they will become a "global crypto-asset hub", starting with friendly regulations regarding the stablecoins, other measures to support digital asset companies, and even a Royal Mint NFT to celebrate the idea. Twitter is expected to be more active in the crypto-market after Elon Musk joined its board of directors after he bought the largest stake in the company. Binance.US raised more than $200M in their first seed round, leading to a valuation of $4.5B, and they aim toward an initial public offering (IPO) in 2-3 years from now.
· Bad news: Trezor confirmed that the Mailchimp address [email protected] has been compromised and you need to avoid opening emails coming from that specific address, as the users are targeted with a phishing attack. Something is happening with the Waves token, as its founder is accusing Alameda Research of shorting the token and encouraging others to sell, but they denied it, even as the Neutrino USD (USDN) stablecoin lost its peg to the dollar. This time the joke is on us, the Earthlings, as the Intergovernmental Panel on Climate Change (IPCC) sends dire warnings that soon limiting global warming to 1.5 degrees Celsius will be beyond our reach if we do not try harder to mitigate the damage. Cryptocurrencies were also mentioned as a carbon emissions risk. Hodlnaut is taking a dynamic approach, changing the interest rates on a monthly basis (until now they did a good job, we will see what the future brings). Inverse Finance (INV) lost $15.6M after an attacker used a vulnerability in the Keep3r price oracle that was being used to track the token prices by raising INV price artificially and using it as collateral to take out a multi-million loan on Anchor. Inverse is now working with Chainlink to build a new oracle. Maybe they should ask UMA first, as they are known to help, providing a safe, secure solution. Coinbase made its debut in India, and, as usual, they experienced a disruption in their services and UPI payments were disabled. EU moves to ban Russians' access to high-value crypto services.
· Joke of the week: Treasury Secretary, Janet Yellen was complaining that crypto is volatile, has higher fees, and is slower than other forms of payment, even if experts pointed out that none of these disadvantages may be true. But, as China and other countries are testing digital currencies, the US may not want to be left behind. Of course, all this noise is made because they want to protect the poor and vulnerable (this was also pointed out that did not happen in the past few decades when the poor were always the ones paying for the failures of the dollar). Their fate as the number one global superpower is at stake, and if they delay this long enough, they will be just another empire disappearing into the history books.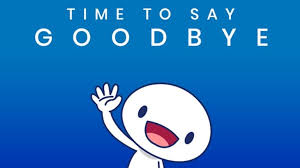 All the best,
George
​
Why not...
...have fun and win rewards on my favourite blockchain games (Splinterlands- Hearthstone-like card game) (Mobox_ - GamiFI NFT platform) and (Rising Star - Music creators game)._
...get the higher rewards for your investments using Blockfi, Hodlnaut and Celsius.network. Get crypto while writing on Publish0x blog, using Presearch search engine to maximize your income with PRE tokens. Use Torum instead of Twitter . I am also writing for crypto on Read.cash and Hive.