Back to you, with my weekly post, we got a ton of interesting stuff going on, especially related to NFTs and blockchain games. The latest craze is the MATIC blockchain game called Pegaxy, with $20-25 profit for one winged horse racing through the day, and Splinterlands packs will become more accessible soon. The market seems to position for a bullish move once more, and I hope it will start to go up soon. Anything else? Read more below: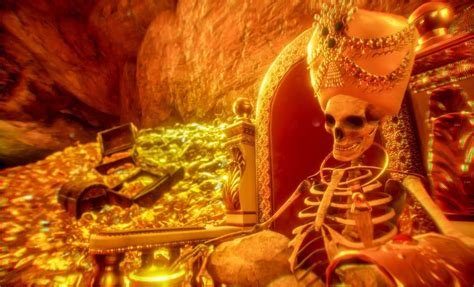 Bitcoin: The good news for my mates here in the UK, the NYDIG-owned Payment Startup BottlePay was approved by the Financial Conduct Authority to carry out crypto-asset activities in the United Kingdom. You can make micro-payments on Twitter, Reddit and Discord using Lightning Network, a BTC layer enabling quick transactions. Wisdom Tree, an asset manager with more than $76B in AUM, added Bitcoin futures to its own fund. Fidelity Investments Canada added BTC to two of its All-in-one ETFs. Canadian BTC miner Bitfarms bought another 1000 BTC worth $43M after they received a $100 loan from Galaxy DigitalJack Dorsey launched a fund to defend BTC developers against legal action, and his first move was to defend the developers being sued by Craig Wright over alleged 'breach of fiduciary duty' (a breach of fiduciary duty opens the door to a range of equitable remedies, such as a proprietary claim to recover company property and an account of profits - needed to search what this is, huh!). And a fun fact, a solo miner managed to mine the 718.124 BTC block, being rewarded 6.25 BTC, beating 1.3M odds chances against it. Jack Dorsey's Block (ex-Square) is working on a low-maintenance, affordable mining rig, quiet enough to be used at home. And there is some work in progress as Tonga Kingdom is passing a bill to become the second nation to accept BTC as their legal tender.
Ethereum: L2 Arbitum network experienced a half on the 9th of January, as the main sequencer had a hardware failure during a software upgrade, leading to a prolonged downtime, and 284 transactions were not finalized.
Altcoins: Tesla started to accept Dogecoin for some of their merchandise, and DOGE is already 20% up, last time I checked. Solana could become the Visa of the crypto-market, with its focus on low transaction fees, ease of use and scalability. Polygon Zero team introduced Plonky2, a recursive SNARK, enabling fast proof with no trusted setups and supporting recursion and low-cost verification on ETH. Binance is setting up an office on Portals, a Metaverse platform built on Solana blockchain, with FTX.US being the next one doing the same move ( as Raydium, Audius, Magic Eden and Bonfide are already there on Portals). Apparently, even if Top 100 DEFI underperformed, being down -11% right now, most of the options protocols increased 66%. Talking about KPI options, and mostly about UMA project integrations, there is plenty to learn about, and even get some rewards on SuperUMAns DAO (check their discord here).
NFTs: Blockchain Heroes collection is now ready for Retro Rebellion, with some interesting Unity Pack NFTs, from 40 different big-name partners like Splitnerlands, Colonize Mars, HODL God, and many others. Check them out! Presearch, you know, that search engine, is giving some NFTs to almost everyone, depending on different criteria. Check them here, and see on the left menu, you have a new feature called NFT wallet, where you can claim them. There are rumors of features added to the NFT in the future, such as power-ups, additional privileges, and credibility within the Presearch Ecosystem. Associated Press is launching an NFT marketplace on Polygon, for their photos taken during the agency's 175 years of activity. You may want to check the LooksRare NFT platform for their airdrop if you traded more than 3 ETH of Opensea. This one is basically doing that Sushi move on Uniswap, trying to poach OpenSea clients with a vampire attack, weeks after Infinity did the same thing. They charge a 2% fee on all trades, shared by the Looks token stakers. You can buy them tokens, or you can get them trading on their platform. The founders of Pudgy Penguins were voted out after they failed to deliver the goals and emptied the project treasury. Ghozali Ghozalu is the latest NFT sensation after he sold selfies he took every day from age of 18 to 22, for 0.001 ETH ($3.25), making £3000 from the initial sale, and the total value of his collection is now worth $1.4M. After Adidas, even Gap launched an NFT collection on Tezos.
Blockchain Games: There is a lot of talk about Star Atlas, a blockchain AAA MMO (massive multiplayer online) game set in the year 2620, where you colonize the universe, earning in-game currency (ATLAS and POLIS), trading anything from ships to planetary land, and completing daily missions. If you dream of Star Wars universes, this one is quite close. On Axie Infinity, the work for Project K (Land NFT) is in progress, with some pictures revealed for the Mystic Items, but the next feature will be the Origin, with a fair onboarding experience as the new players will receive free starter Axies, and a referral code to allow players to be rewarded for the people they bring on board. The Axie team is expanding, and they recently hired the 100th member of staff. If you did not hear yet, there is a new blockchain game on Matic, bringing better profits than Axie, and it is called Pegaxy. Basically, you have a winged horse racing for you, and you get rewarded for the first 3 places. There is a renting option already in place, and it is working quite fine. On Splinterlands, the second phase of the Chaos Legion packs sale ended successfully, and most probably tomorrow we will have another 2 card airdrops, as more than 2M packs are already sold, with one guaranteed drop for every 350 packs. After that, you can buy a pack for only $4, with no vouchers, unless you want the extra bonus. Both cards airdropped tomorrow are ranged, and they look cool enough for me to want to upgrade them.
Good News: PayPal is working to develop and launch their own stablecoin, probably called PayPal Coin, backed by USD, closely working with the relevant regulators. They are already letting their users buy, sell and hold BTC, BCH, ETH, and LTC on their platform. The good news for my mates here in the UK, the NYDIG-owned Payment Startup BottlePay was approved by the Financial Conduct Authority to carry out crypto-asset activities in the United Kingdom. You can make micro-payments on Twitter, Reddit and Discord using Lightning Network, a BTC layer that enables quick transactions. Crypto banking platform SEBA raised $120M in a funding round. They are an online bank, specialized in digital assets. TransUnion is bringing Credit Data checks to crypto-lending. Investments-wise, as we are here, hedge funds returned 10% profits on average, less than S&P 500 26.9%, but crypto-funds outperformed them all with 214% on average. Just so you know. Coinbase bought derivatives trading platform FairX and they are looking to roll out derivatives, once the regulators approve. Did you hear of LAO (limited liability for-profit DAO)? It is a US law compliant, smart contract user, limiting liability for its member organization. The Swiss Central Bank completed the second phase of their CBDC project, exploring the interbank settlement, monetary policy and cross-border transactions. In the past week, the average loss was between -0.48 up to -7.50% on average for crypto, with the biggest losers being Web3 (-7.5%) and Gaming (-7.1%). On the US market, the crypto-exchanges FTX US and Bistamp USA may offer stock trading soon, competing with traditional players, as well as emerging ones (RobinHood). NEAR Protocol raised $150M from big shots like Alameda, Three Arrows, Dragonfly and a few others, funds to be used to accelerate the adoption of Web3 technologies. The republic of Palau will partner with Cryptic Labs to develop a digital residency program for global citizens in Palau, and you will claim digital residence without physically residing there. Latin America crypto exchange Bitso is now the Mexican National Team's first crypto sponsor, and they will even crease some NFT collections to celebrate this. European Commission selects IOTA for EU blockchain development.
Bad News: Lichtenstein-based exchange LCX had one of their hot wallets compromised, losing more than $6.8M after a hacker transferred 8 of their ERC-20 tokens (USDC, ETH, LINK, SAND, and their native LCX being some of them). Lympo, a sports NFT minting platform and Animoca subsidiary has been hacked and lost $18.7M worth of LYM tokens. Kosovo Police seized 272 Antminer BTC mining rigs as they try to crack down on miners in their country. Binance is investigated by Pakistan FIA as scammers used their platform to send funds to their scam application. Over 100 top employees are jumping the winning Meta, leaving Apple and Microsoft, as the latest seems to not be interested to join the crypto-market. According to the research firm Chainalysis, North Korean hackers got more than $400M in crypto after they attacked at least seven crypto platforms in 2021, doing a meticulous laundering to conceal their traces.
Joke of the week: In some unexpected turn of events, congressional candidates in the US are now selling NFTs to fund their campaigns. The Federal Election Commission approved crypto contributions to campaigns eight years ago (yeah, really) but in the last 8 years, only a dozen candidates received crypto donations. The irony is that many of them were warning people about how crypto can be used for money laundering and how bad they are. What conclusion can we draw from all this? You see it, right?
​

That's all for today.
All the best,
George
​
Why not...
...have fun and win rewards on my favorite blockchain games (Splinterlands- Hearthstone-like card game) (Mobox - GamiFI NFT platform) and (CryptoBrewmaster - Beer factory sim).
...get the higher rewards for your investments using Blockfi, Hodlnaut, and Celsius.network. Get ETH while writing on Publish0x blog, using the Presearch search engine to maximize your income with PRE tokens. Check my Lbry.tv channel in here and use Torum instead of Twitter. I am also writing on Read.cash.