End of the week. Some of you may not understand why I select some of those projects while ignoring others, and I am talking about them. It is easy, as most of them are or will be included in my personal portfolio. This is the only reason for selection. Crypto-market is waking up. Or it isn't? I keep hearing people telling me about BTC at 13K. While this is ridiculous, it may still be a possibility. You never know! Other than that we have Russia, Russia, and Russia, a bit of Terra (Luna), and some Bored Apes crossing to the other side. What else? Read below: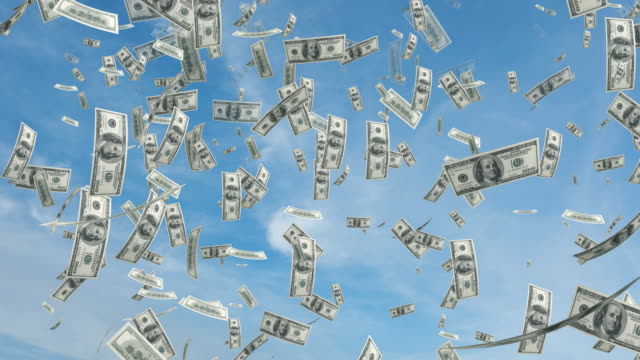 • Bitcoin: Since Bitcoin Law started in September 2021, 14% of the businesses in Salvador traded in BTC. The mentioned country is set to issue $1B worth of BTC bonds soon, using the funds to buy a fully functional city harnessing geothermal energy to mine BTC. The initial date, 15-20th of March, was postponed due to unfavorable market conditions. They suggested April, but there is no set date yet. The estimate is an oversubscription, up to $1.5B. Rumor has it that Honduras will accept BTC as legal tender, but their central bank promptly denied this in an official statement. Russia is considering accepting crypto payments for oil and gas, from 'friendly' countries. 'Unfriendly' countries will need to pay in gold or ruble.
• Ethereum: Since EIP-1559 was created, more than 2 million ETH were burned, in an attempt to make ETH deflationary. All these tokens were estimated at almost $6B, gone forever. After one successful test run on Kiln, ETH move from 1.0 to 2.0 seems closer, with some very optimistic people suggesting the end of spring. I am personally estimating June-July, what can I say, this is something that will move the market up, for sure. The staking yields are considered to be between 10% and 15%.
• Altcoins: In the past week, DEFI is up to 8.5%, followed by the gaming sector with 7.8%. Zcash is having a major upgrade, introducing Unified Addresses and deploying Halo in Zcash, after a long period (the latest major upgrade was in 2020). Terra (LUNA) will allocate their future $1B UST community pool fund to support Ozone, an insurance mechanism providing coverage if the Terra ecosystem will have any technical failures. They raised $1B in BTC via OTC, another $1.2B selling UST, aiming for $3B very soon. The final target is a $10B BTC reserve to back up their UST stablecoin. Luna will be also launched on ThorChain following the upcoming fork. Grayscale launched a fund holding ETH alternatives (and by this they mean ADA, SOL, AVAX, DOT, MATIC, ALGO, XLM). Matic (POLYGON) committed $1B towards ZK-based Layer 2 infrastructure, with Hermes, Miden, and Zero in development or hinting testnet. Ava Labs is working on Core, a non-custodial wallet created for apps on Avalanche, compatible with Ledger, with native swapping, fiat to crypto Moonpay feature, and many other interesting features. Charles Hoskins promised Solana-like performance for ADA, by the end of this year. This sounds a bit scammy for me, what do you think? The browser extension is expected at the end of this month. There are discussions about Across Protocol launching their own token soon, including a referral system too, keep an eye on them. I told you to help them provide liquidity a long time ago, if you did that, you are eligible for airdrop already. Two weeks from the Polycub.com launch, their flagship product, Xpolycub, seems to keep up with the average value at the moment.
• NFT and blockchain games: On March 17th, ApeCoin was launched. This is the latest step into making Yuga Labs a dominant force in the NFT market. In April 2021 they were launching Bored Ape Yacht Club (BAYC) with only 0.08 ETH mint price. Yuga Labs is working on a hinted project called Otherside (most probably a play2earn game). Now, the floor price is up to 89 ETH. Beta-version of GameStop NFT marketplace was launched on Loopring, with the promise of minting NFTs for under $1. Decentraland (MANA) organized the first Metaverse Fashion Week, and Estee Lauder, Tommy Hilfinger, D&g, and many others participated with shows, galleries, and panels being created in the Fashion District. Axie Infinity is making interesting changes to their strategy, after they build a $1B+ Community Treasury which will be managed by the AXS token holders in the future, in a move called Progressive Decentralization. There are talks about quadratic voting, which is cool. There are talks about Solana and Krafton Inc (the guys with the PUBG: Battlegrounds game) working on some major collab. Splinterlands Wakka summoner sale on WAX seems to not be up to their expectations, with only a small part of the 500 NFTs offered being sold. They were moved back on the Hive Blockchain, and are to be sold in-game. Pegaxy raised the total horses' number in the race from 12 to 15, making it harder for the players to make a profit. As a result, the VIS token value plummeted and the Pegaxy NFT average value went as low as $50, from $1000 just a month ago.
• Good News: Goldman Sachs was the first major bank to trade an over-the-counter crypto trade with Galaxy Digital. It is only logical, as more than 60% of their clients are looking to increase their crypto-holdings. The world's biggest hedge fund, Bridgewater Associates, it is also planning to back its first crypto-fund. FTX Ventures invested $100M in a financial service app called Dave. As this business is concluded, they can finally offer cryptocurrency services now. Crypto.com is the official sponsor of the FIFA world cup, in Qatar, a country that banned crypto-trading from 2018. Andreessen Horowitz's former partner Katie Haun launched Haun Ventures, raising $1.5B to be invested in Web3 startups, with $500M for early-stage ventures, and one billion for companies looking to scale up and boost their own growth. Eye-scanning crypto project WorldCoin raised another $100M, leading their valuation up to $3B. Cowen Investment Bank launched a digital assets unit, where institutional clients can trade BTC, ETH, SOL, AAVE, and USDC. They are also hoping for the NFT feature to be added soon. Gemini seems ready to conquer Europe, with an e-money license from the central bank of Ireland. Meanwhile, EU will experiment with a blockchain-based stock, bond, and fund trading in a 5-year long pilot program, letting EU members to test crypto-applications. Bit confused, as they were also talking about the digital Euro, with no real work or progress lately.
• Bad News: HubSpot, a tool that many companies use to manage their marketing campaigns is the one blamed for the data breach affecting BlockFi and Swan Finance. None of their operations, nor the treasuries of both companies were affected. Li Finance, an exchange aggregator, was hacked after a smart contract exploit managed to steal around $600K from the wallets of 29 users. The project team reimbursed 25 out of 29 wallets already. Meta filled eight trademark applications for its logo, with six of them referring to crypto and blockchain technology after their DIEM project died before being born.
• Joke of the day: Argentina approved a $45B IMF deal that includes a provision to discourage crypto usage in their country, in order to prevent money laundering, informality, and disintermediation. Seems like a trade to set them against crypto adoption, and only the future will tell us if the deal was worth it. With a year-to-year inflation rate of 52% in February 2022, many Argentinian citizens are using stablecoins as a store of value, and their numbers increased six times in the past 2 years. US Treasury Department confirmed in a recent announcement that fiat is the preferred method of money laundering, as it is untraceable, unlike crypto transactions that are written into the blockchain forever. Well, no comment here!
Side note: Check this article about the latest scams on the BSC blockchain.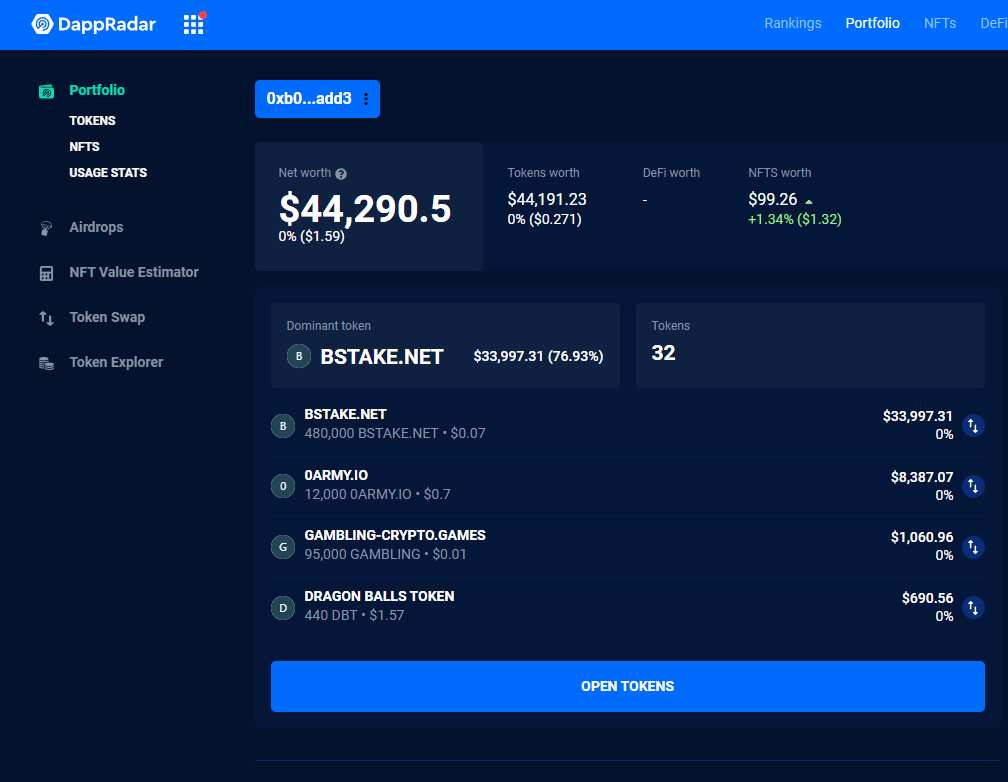 That's all for today.
All the best,
George
Why not...
...have fun and win rewards on my favourite blockchain games (Splinterlands- Hearthstone-like card game) (Mobox\ - GamiFI NFT platform) and (Rising Star - Music creators game).
...get the higher rewards for your investments using Blockfi, Hodlnaut _and Celsius.network. Get crypto while writing on Publish0x blog, using Presearch search engine to maximize your income with PRE tokens. Use Torum instead of Twitter . I am also writing for crypto on Read.cash and Hive.