You might be interested to play this interesting game called Upland. Before making a guide let me tell you a little background of the game.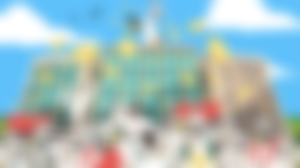 Image credit: Upland Medium 
Upland is the Earth's Metaverse where you can buy, sell and trade virtual properties that are mapped from the real world. You will earn UPX coins, start a business, building properties and become a digital landowner. You can own the properties forever with real ownership that is guaranteed by Upland's Blockchain technology.
It is accessible via web, iOS, and Android. The game economy is operated according to the laws of supply and demand that were set in motion by the players. The foundation of Upland is built with three pillars such as entertainment, community, and business. It was in open beta since January 2020. It has a detailed whitepaper and a development roadmap for all the exciting features that will come out this year.
It was created and operated by Uplandme.Inc., a Silicon Valley-based company that was supported by organizations such as Block. one (creators of EOSIO blockchain), veterans from gaming, real estate, and technology industries. It was founded by Dirk Leuth, Idan Zuckerman and Mani Honigstein, each of them contributed their area of expertise. The rest of the development team includes divisions in Ukraine and professionally based in Germany and the US.
So you want to be a mogul now? Let's jump up to a detailed guide.
Welcome to Upland! An incredible gaming experience of striking boundaries of digital ownership property.

To start with the game, you need to sign up with an email. Click this link https://r.upland.me/rHNV you will be directed for download via iOs, Android, and mobile web browser. If you use this link, Upland will award you a bonus for your first purchase. So it would be nicer to download it under a link because of bonus perks.
Once you downloaded the game it will welcome you, then you can skip or watch a tutorial that will begin after 9 seconds. After watching the tutorial if you wish, you will be directed to SIGN UP or you can continue as a guest. Just fill in the details needed and your journey to Upland will start! If you still didn't understand how to play you can always replay the tutorial video by accessing it in the settings section.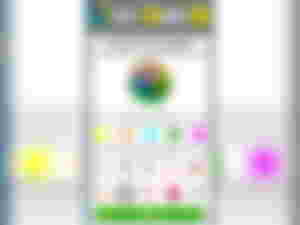 The first mission you'll ever have is to choose you, block explorer. Once you have chosen your block explorer just click the SAVE button. I know I have a weird block explorer, purple mask with a green background lol.
Block explorer is the trusty sidekick of Upland and the key to unlocking all the frolics and fun the game has to offer.
It also acts as a game piece on the map that will take you on a journey through the city, and at random that allows you to purchase an available property that comes across in a limited time only.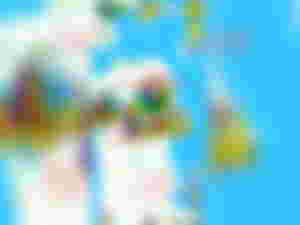 This is how it looks after you bought a property.
Once you've selected your block explorer it will be dropped at a random starting location in San Francisco.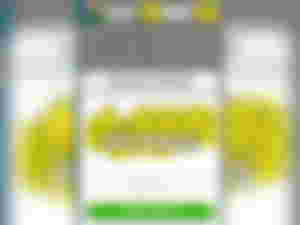 After selecting your Block Explorer, you will receive a 6,000 UPX BONUS or if you signed up under a link as a starting bonus. Nice isn't it? 🤑 (I signed up using the link Publish0x had given, I think the bonus will vary as one of my friends received 4,500 UPX only)
Upland uses UPX currency, it offers the players the freedom to buy, sell, and trade properties with a peer-to-peer method of exchange. UPX is only tradable inside the game only, it is implemented as a utility token that was derived from the EOSIO token system contract.
UPX can also be purchased in fixed amounts from the Upland store located at the top right corner of the app. Players can also collect it through earnings from their properties every 3 hours. This can also be boosted by completing Collections.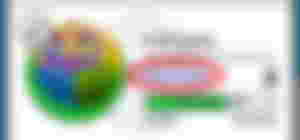 After collecting UPX bonus, you will start with a Visitors status which means you need to accumulate a net worth of 10,000 UPX to become a certified "Uplander", so you will enjoy true ownership of your digital assets.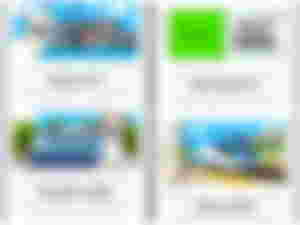 After clicking the NEXT buttons of those photos popping out your Block Explorer will be dropped in San Francisco to roam and find available properties you can buy, you can ride a Train and roam around.
Currently, there are two ways to find and buy property in Upland:
✍ Discovering new properties on the map using your Block Explorer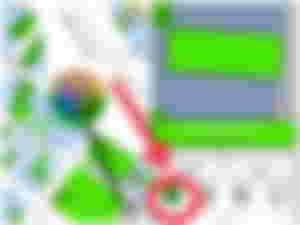 After taking the train your Block Explorer will roam in the city, it will show you available properties to buy. Available properties are indicated in green and can be clicked to purchase, if you can afford the UPX price indicated be hurry to click and hit the "BUY" button because it is only available for a limited time only.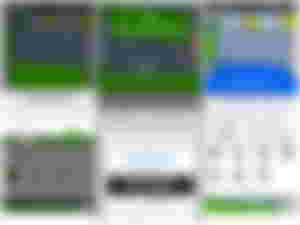 Once you click BUY the purchasing confirmation will appear just click the "check" button then it will be minted on the blockchain. After how many seconds or a minute, minting on the blockchain will be done then voila! The property will be yours with a certificate.
The deeds of your property are available whenever you click on your property, it can also be seen in NFT on the EOS blockchain.
✍ Selecting Marketplace properties on the map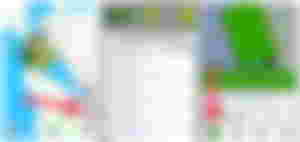 You can also purchase re-sale properties through Marketplace features. Just click the button I put arrow. Using the compass button to display all the available re-sale properties, just chose which one you can afford and click it, it will direct you to its info and you can hit the BUY button to purchase it.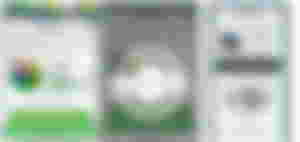 Your status is still a visitor so you need to renew your Upland Visa at least once every seven days to maintain your ownership of your digital assets. There's no limit in the amount of time that the Upland Visa can be renewed. (The certificate is not mine since I still have 6 days left to renew my visa, I just used another photo to show you how it looks like. Credits to Upland)

If you have failed to renew your Visa within 7 days, there is an extra one-day grace period to be added. If your Visa isn't renewed, your visitor's assets (properties and UPX balance) will be recycled back making a favor to the game economy.
You can also trade your properties directly to the other players, just click the 'OFFER' and 'SELL OFFER TYPE' in there you can choose what property you want to trade. (This features only appear on Uplander, not in visitors)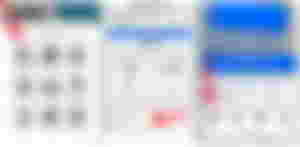 If you want to sell your property, you can sell on Marketplace, select the property you want to sell. Just click menu, then properties, it will direct you to your property details then click it. Follow the arrow I give after you click the property the options will appear just click the SELL button. You can set your price in UPX or allow trade offers. (My status is still a visitors so the SELL button is not yet in green color, once I became an official Uplander that sells features will be available)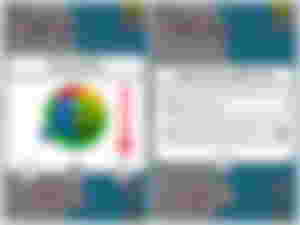 There are two options where you can let your explorer wonder. If you want to get the perfect address you need for a collection you have been working on. Just tap your Explorer then click the one with an arrow and you will be directed to the option which is the send to my properties and sends to other properties
 ✍ Send to My Property
You can send your Explorer to any of the properties you own, anytime you want. It is free and unlimited.
✍ Send to Other Properties
You can also send your Explorer to other properties by other owner players. When you send your Explorer to other owned properties it will cost you a UPX fee, you paid the owner of that property. This feature is only limited, you can only send it three times a day.
The photo below is how it looks like when you open the game, below are the details of its functions;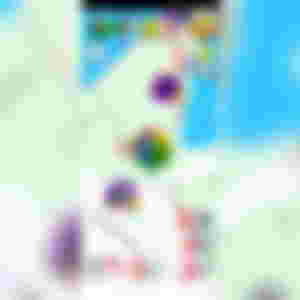 Explorer- the current location of your Block explorer

Quick Menu - this is where other options will show. In the menu, you can find the other options. Such as properties, collections, messages, treasures, leaders, challenges, profiles, UPX stores, and settings.

Search location - this is where you search a certain location, you can type the address on the search bar.

Marketplace- This is where you can see available re-sale properties

Geo-Location - this button if you click this it will show you geographic location (I am not sure about this but that's how it looks like)

Clock Timer- this is the button you will click every after three hours to collect your UPX earnings in your properties.

Explorer Profile - when you tap this button it will direct you to your profile.

UPX balance - this button shows your UPX balance

UPX Store- this button is for purchasing UPX if you want to purchase.

Block Explorer - When you tap your block explorer it will show you options of properties near your location, it will also give you the option to send your block explorer to your property or other property.
If you explore the game, there are Collections and Treasure hunting that can boost your UPX earnings. You can find this when you tap the Quick Menu button.
✍ Upland Collections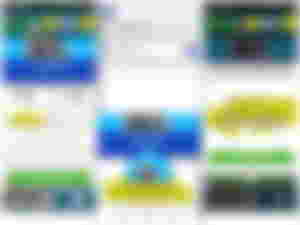 Upland collections are part of the property trading game that offers the players to boost earnings by collecting properties in the same area or the same characteristics. Each collection has requirements, a fixed number of properties to complete it and receive the UPX earnings boost.

After you completed the mission you will receive the collection UPX and a reward bonus of 200 UPX for completion. (I am a newbie so I only have one property so my collection, for now, is only one)

The collection amount of UPX also varies on the level of rankings.
✍ Treasure Hunting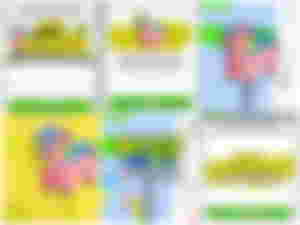 You can also find this feature on the Quick menu button. Just tap the Treasure and you will be directed to treasure hunting just tap the following button and be ready for a long tap of the Treasure. After you have hunted the treasure you will receive your UPX bonus, then wait again when that treasure is ready to be hunt because it will charge after you hunt it.
If other players send their Block Explorer to your property, the UPX earning from visiting will only be available to collect the next time you will open your UPX Earnings. You can also track those who visited your property from your property details card.

Also, note that a Visitor player who uses your property will only be able to collect their UPX fee after they graduated and become and Uplander.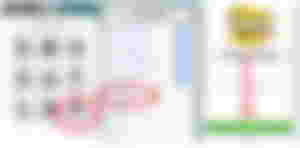 If you want to invite your friend to play the game you can give your referral link, just tap Quick Menu then go to Settings and click invite a friend, just copy the referral link and you are now ready to onboard a new visitor and become an Uplander once they graduated.
The game is fun and exciting, there are more exciting features that will come this year, so what are you waiting for? Join now and be an Uplander, you can sign up under my link so you can receive a UPX bonus for your start-up!
All images are mine except the thumbnail image.
Thank you for reading!