While some might not know this but the year of the cat is coming sooner than we think being nearly halfway through 2022 now. In Vietnamese culture the year of the cat comes to fruiting every 12 years and symbolizes a stress free year to come. Now you might be wondering why I am discussing Vietnamese culture when this is an article about a DeFi project, well I'll tell you. The reason for this is because of the mechanics that are involved in the Lucky Cat Money protocol and the fact that the team has decided to release their own token $LUCKYCAT that includes some intriguing features to benefit community members and new members alike.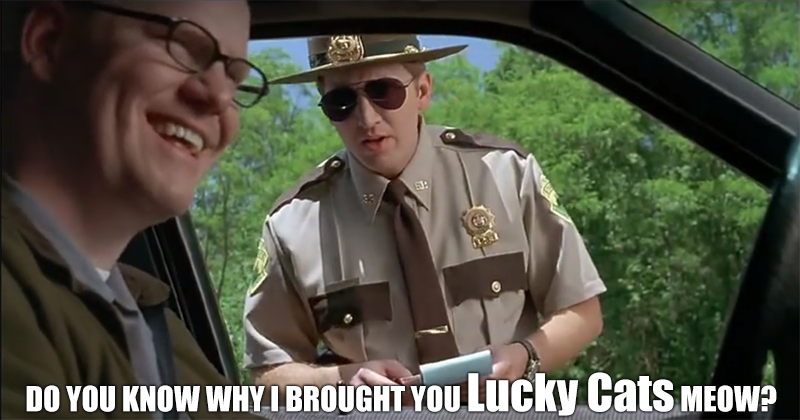 "We cannot seek achievement for ourselves and forget about progress and prosperity for our community… Our ambitions must be broad enough to include the aspirations and needs of others, for their sakes and for our own."

– Cesar Chavez
$LUCKYCAT Token 
As previously stated in my past Lucky Cat Money article the team currently only had mining set up for a wide range of tokens across various blockchains. However, the creation of the native $LUCKYCAT token adds a nice benefit to the platform in a variety of different ways. The first of which is that you can, like all other tokens on the platform, can purchase the $LUCKYCAT token and utilize that to purchase miner cats to mine more $LUCKYCAT. Additional benefits of the native token is the inclusion of a buy and sell tax that is placed on any trade of the token which incentivizes higher trading volumes and encourages more people to use the token to purchase cat miners. Lastly, every buy and sell that incurs a tax is used to supplement the BNB cat mine once weekly increasing the total BNB within the mine increasing the sustainability. 
Community Driven
This project is not just another basic DeFi liquidity/mining protocol but rather it is much more than that as the entire survival is 100% dependent on continued community support. While the tax on trading the native token helps to sustain the BNB mine for a little bit longer it is not something that will fully support the needs required by community members who are only part of the project for a quick turn around. The project was built around the idea of full community support which is the purpose of the extravagant 12% referral rate for anyone whose referral uses their ref link and purchases cat miners.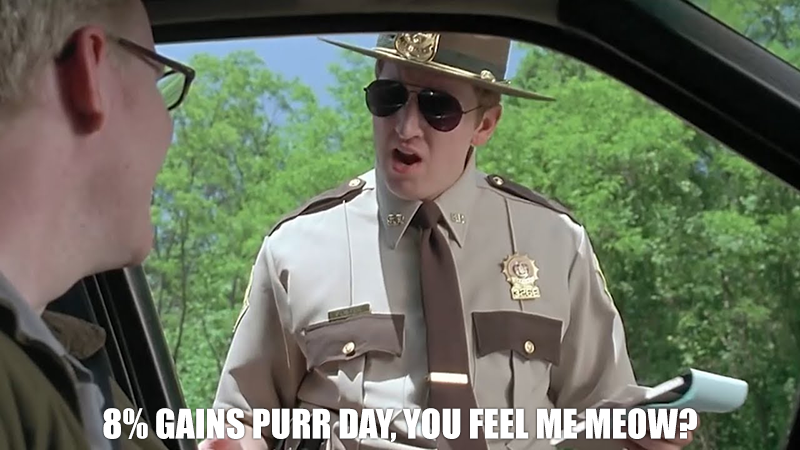 Alright Meow, Lucky Cat Money DeFi Meow, Purrfect Gains Meow, Meow Start Mining
In order to get started mining, no matter which token or blockchain you decide to choose, all you need to do is use the specific token for the mine you want and you "purchase" cat miners. The benefit of purchasing miners rather than entering a typical liquidity pool is that you cannot sell the cats and they will mine forever as long as the contract has funds. Furthermore, the return rate is a constant 8% daily which is also highly unlike a standard DeFi project as you will always earn that 8% daily in the specific token you are mining. To make things even better you don't put your tokens into a contract and earn some random projects token, you merely earn the exact token you used to purchase the miners.
Meow stay safe out there everyone, and Maintain those Purrfect 8% daily Gains Meow.
---
Links to the various mines: BUSD Miner, BNB Miner, LUCKYCAT Miner, CAKE Miner, SHIB Miner, ETH Miner
Several other Blockchain tokens can be mined as well such as ADA, FTM, AVAX, JOE, CRO, and MATIC
HoneyGain ~ Get paid for your unused internet, Install & Earn
Pipeflare Referral ~ Free ZEC, MATIC, and FLR daily
FireFaucet Referral ~ 12 tokens to choose from to earn
Cointiply ~ Hourly BTC Faucet
---
Meow don't forget comments, or suggestions and thanks for reading!
~Trever Russell