I've now been a member of Publish0x for about 3 months, and an author for a bit less than that so I got to experience first hand both just the tipping aspect and the writing aspect and I'd like to share this experience through this article, hopefully some of you may find it useful in your own attempt to gain a footing in crypto or just improve your knowledge of it in general!
Tipping
Onto the thing you're all interested in, tipping and how worthwhile is it? The straight answer is that earning through tipping is a worthwhile but slow process, most of you probably know that, we can't just get a boatload of money clicking a single button every 10 minutes. However, despite this a person can still get a pretty nice daily earning with just a few clicks. By my math estimates if you were to tip let's say 6 times a day (maximum is 10 I think), just randomly tipping an article every once in a while when you're just browsing stuff on your PC, you'd get around 2 cents or $0,02. 
When you look at it, it's a small amount and this math also took into count that the person would always give themselves 80%, and yet for the effort of clicking a single button a day... it's pretty good. But that's not where it ends, there are factors that help this $0,02 out. Besides the fact that that 0,02 could easily be 0,03 by the next day cause of how the crypto market moves and even more as the days go by, there is the factors of how much you're willing to give article writers. If you always take 80%, your tips will give less assets in general, therefore it is the smallest amount you can get. If you periodically give more than 20% to the writer (I like to sometimes give 50% if an article is good and if I haven't done it in a long time), the system registers this as good, since it encourages well written articles and it shows that you may have read the article rather than just given it tips randomly.
The exact benefit you get from this is unknown but I've noticed my tips be a lot larger for both me and the article writer if I decided to give a bigger tip more times, me and the writer both got around half a cent from a single tip one time, and it wasn't even the first tip of the day!
As a rule you should follow, always tip at least once per day, as the first tip is always bigger than the rest! Having specific writers you follow cause they write well, or cause they aren't spamming annoying content, makes it easier to choose articles to tip and allows for supporting those writers you find to be good!
Writing
Writing is definitely the best of the 3 ways you can earn, but, keep in mind that it isn't for everyone. I've seen dozens of writers try and publish but barely get $0.01 per article cause of a multitude of reasons... If you can become a writer though and write quality articles, you'll be earning quite a bit more. On average I get $0.25 on my articles and you can expect these profits to continue if people discover your content even months after it's been posted. Now, this won't happen instantly, you'll need to first have interesting topics so people want to tip and follow you and once you gain a following keep the content coming, it'll grow over time. There are also particular things people are more interested in than others, but as a rule of thumb, don't write about stuff that nobody else might care about, like poems or personal matters, and don't write stuff that is either way too general or overused, like religion and sports. 
There are also writing competitions periodically, I recently won one of the top prizes in last months one, but that was partially cause the theme was very good for me specifically. This won't always be the case and especially for some people it might be hard to get into or research, but it is still a nice way to earn!
Writing is quite the complex matter as it is at times hard to know what people are interested in most and how to get people to like, tip and such but writing quality content and going the extra mile is always your best bet!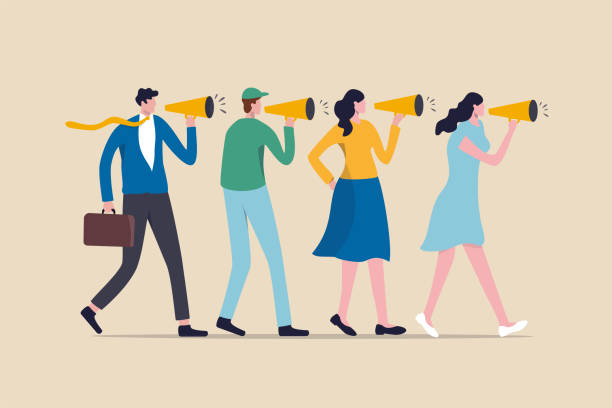 Referrals
I only have a few referrals right now and as slow as tipping is, this is even slower, it's like 1/50 of the tip the person makes. And with how hard it is to refer people, keep them tipping and than hope they don't leave, it's pretty lackluster all around. Unless you're a big influencer or have an outside blog or way too many friends and family into crypto... you'll be hard pressed to make it work.
The only other thing that might make it worthwhile is the monthly leaderboard, to even get to the lowest reward, you'll need around 15 referrals and that will be 5$ for a months worth of work a maybe a bit more from them tipping... but that is still not that good. It can be good but unless you're in a specific situation, you'll probably be doing other stuff.
A saving grace would be if the person got % of what the person he referred got from writing articles but I will have to ask support about this cause I am not certain if this is the case or not.
Conclusion
Writing > Tipping > Referring, but don't strictly look at it this way, cause even a few tips are worthwhile in the long run and even those referrals might end up being significant one day.
So tip, write and refer. Do all of these as often as you can, no matter how small amount of crypto it is that we get, over time, in just a few years or less it could be hundreds of times more valuable than it is now. And with the current market situation, if it goes down even lower, we get even more value, but more on that in the next article!
Thanks for reading, hope you enjoyed it!
---
Passive income sites I use:
Pi Network - https://minepi.com/lukros76 - Start mining Pi coin for free while you still can
Bee Network - https://bee.games/download/lukros76 - Similar to Pi but still in early stages so the profits might be even larger
Publish0X (This site) - https://www.publish0x.com?a=l9avowjnbG - Not really passive (for now) but a great place to earn Crypto