After waiting for a long time, I finally pulled the trigger to get started with the Sorare.com NFT Football Fantasy Game which I believe might have some real potential for mass adoption. I will be writing about my journey with this game starting with the basic info I have learned today...
First off, thanks to @mercurial9 who has been playing for a while for helping me out getting a lot of this info fast without needing to search the internet a long time for all the answers.
What I tend to do is pick the games that I see having potential and go 'all-out' on them becoming an expert. These past years I have done this with Splinterlands which has worked out way better than I could have ever imagined. And I'm also heavily into Clash Of Streamers which I right now see in a stage where Splinterlands was when DEC was introduced so a big opportunity to get in early still. Sorare looks like being somewhere in between having a lot of big investors behind it and major partnerships with leagues while the true marketing to football fans is yet to come.
Basic Gameplay Model
Sorare is basically a football fantasy game where players are represented as NFTs and their performance in real football matches reflects their performance in the game. The NFTs are limited in numbers and can be traded between players providing opportunities for speculation making some potential profit in the process. You can submit your team and you will rank in a leaderboard based on their performance having a chance to win real prizes. That's about it.
Signing Up & Getting Started For Free
The sign-up process is actually very smooth and easy not requiring any knowledge about crypto and blockchain. Just go to Sorare.com make an account or collect with your Google or Facebook account and you are set to go. There is a really small tutorial where you will be getting some common cards mostly from the league and team you select is your favorite. These common cards can be used to enter the Casual Competition which is a Free2Play mode basically where you can test things out and potentially even win real prizes in you rank inside the top 3. No Spending is needed whatsoever for this!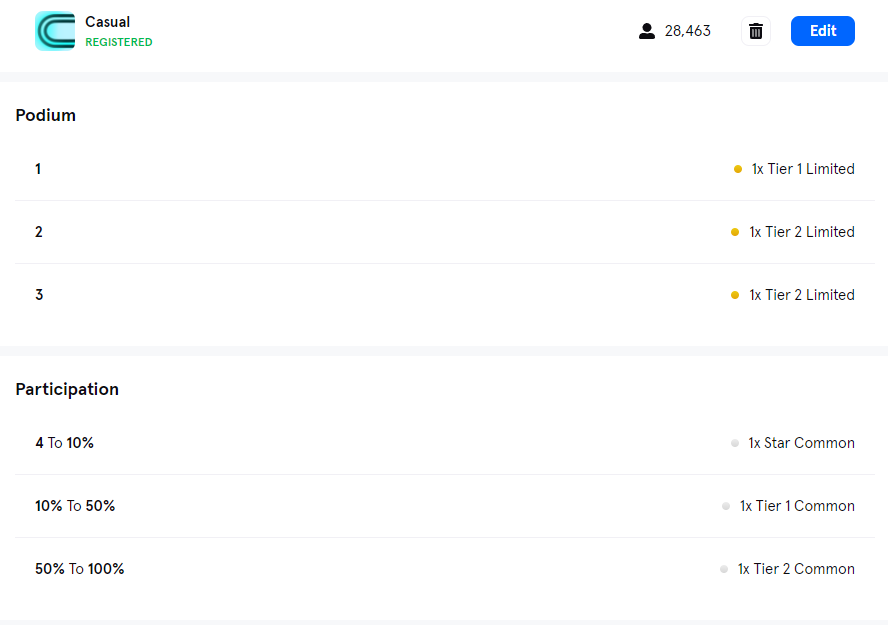 Limited | Rara | Ultrarare | Unique NFTs and Leagues
So the revenue model is that Sorare who has many licenses of big leagues (Bundesliga / Primera / France League 1 / Belgian Pro Leagie / Eredivisie / ... ) is that they put players up for auction in limited numbers.
Limited 1000 cards each season Rare 100 cards each season Super Rare 10 cards each season Unique 1 each season
A player needs to own a number of cards from a specific rarity in order to enter different leagues. The higher the league and rarity, the more expensive player NFTs go for and the higher the prizes.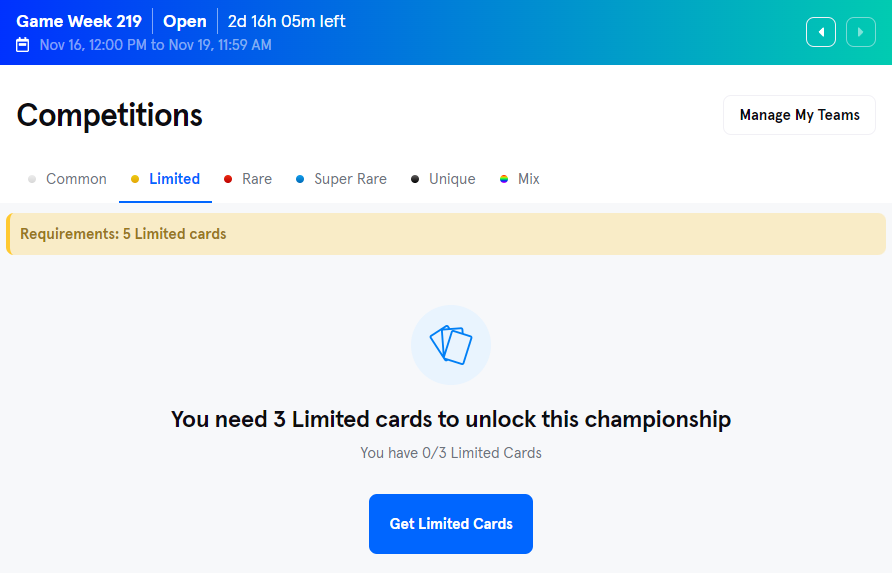 NFTs can be bought either from auctions done by Sorare or from other players who are selling.
---
Gameplay & Pay2Win
Basically, the ones having the more expensive top players from top teams have more chance to rank high in the leaderboard making it indirectly a pay2win game. There is however a lot of room to flip players for a profit and to be creative having an edge on knowledge buying rather unknown young players that have a bright future. This is mostly the edge I personally am looking for as I'm closely following the Belgian League which is fully covered in the game anyway.
---
Other Things To Know...
Sorare works on Starkwave 2nd layer of Ethereum and once you made a deposit using Ethereum or credit card on your account, there are no internal transaction fees. and Sorare also has no trading fees at the moment.
There is a referral system giving players that sign up with a referral link 1 Limited card after they get 5 of them, this will also be given to the one who referred the player. Feel free to sign up with my referral link
There are 200 Licensed teams and a new player auction from sorare is done every 5 seconds.
When players are transferred they still remain in the game and continue to score points if the league they go to is supported by the game.
For the system how players score points, check This Website
The NFTs are also being traded on Opensea (Link)
Personal Plan
I will start off with 200€ as a budget just to test it out mainly with an eye to buy what I believe are cheap players that are under the radar in the Belgian league to potentially flip them for some profit later on. Also just testing the system and getting to know how everything works the coming weeks to get a better grip if it's actually something I'm going to both enjoy and have an edge on. I guess as the game gets marketed getting more popular the demand should rise while the number of NFTs are limited which might push prices up. I will continue to bring some updates about my journey along the way...
---
Hive: https://hive.blog/@costanza
Noise.cash: https://noise.cash/u/costanza
Leofinance: https://leofinance.io/@costanza
Twitter: https://twitter.com/costanzabets