I'm still exploring and having fun with the Clash Of Streamers NFT Mobile Game this time testing the live streaming feature which is fully integrated into the game...
In-Game Live Streaming From Mobile Phone
Video Game Streaming especially on Twitch & Youtube is something that has seen massive growth in the last 10 years & the Clash of Streamers game tries to fully tap into this allowing anyone to become a streamer without the need for any equipment whatsoever as it enables players to start a live stream straight from the game (with or without video & voice). I'm more a behind-the-scene blogger type of person but still gave streaming a go just to test it out and because it's one of the missions to complete in the game giving some good rewards.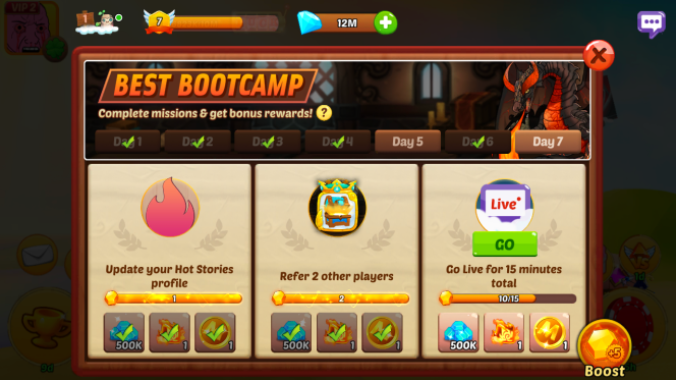 From what I understand, the game itself doesn't directly stream from your device but it does it straight from the game server by tracking your movements and emulating the output which doesn't put any stress on your device or internet connection. This makes it possible for anyone who has the game installed go live on any of the platforms they are logged into or have provided a streaming key for. This is not only Twitch, Youtube, & Facebook but also tik tok, vimeo, dlive, mimotv, twitcasting, afreeca tv, and many others I never even heard of. There are many live streaming options that can be adjusted directly in the game going from changing the stream title to adding face & voice filters and customizing alerts or even adding a donation goal bar.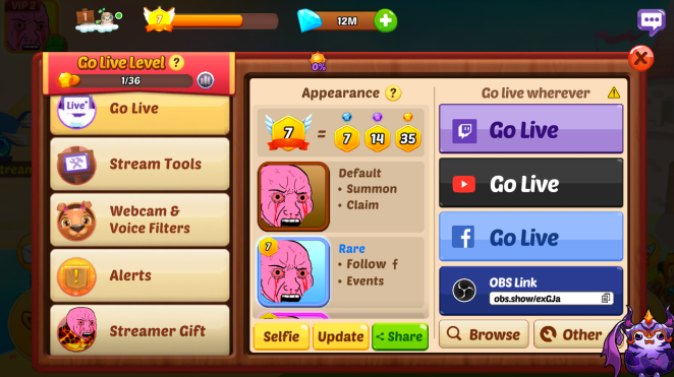 Daily Quests Gameplay Video
I did record my stream this morning (video) completing the daily quests pretty much doing most there is to do in the game at a rather slow pace. Looking back at it, the game is pretty much a constant flow of collecting rewards, hatching pets, leveling everything up while playing some mini-games, and spinning the slot machines.
Also See:
Clash Of Streamers | Main Gameplay Loop Explained
Clash Of Streamers | New Player Tips & Tricks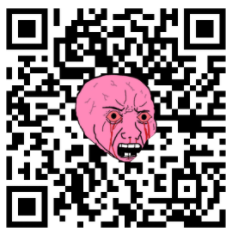 There is more to the game including the auction house, blockchain building, NFT collection which I still have to dig deeper into. If anything, the game is extremely polished and quite advanced in all of the integrations it has. Playing it is quite enjoyable and a good way to fill some empty gaps during the day providing some fun for 5-10 minutes while growing my account potentially reaping some good benefits in the future when there are more direct play2earn mechanics. For anyone who wants to try it out themselves, using my link or qr code which will get you in my 'community' getting the pink wojak crypto meme skin I'm currently using. You can also directly message me in the game if you have any questions. In the meantime, I will continue to grind my way up playing a little bit each day making some posts on the things I'm learning about the game.
Hive: https://hive.blog/@costanza
Noise.cash: https://noise.cash/u/costanza
Leofinance: https://leofinance.io/@costanza
Twitter: https://twitter.com/costanzabets