I am using QuQun app to earn QunQun tokens. QunQun is a social app where we get paid for our contribution. The more we contribute to the system more we will earn the rewards. We can exchange these Qunqun with btc or ethereum as it is listed on okex , huobi and on hotbit.
I have earned more than 1k qun and have done withdrawl recently and exchanged it for btc. Its very simple process.
Here is my account screenshot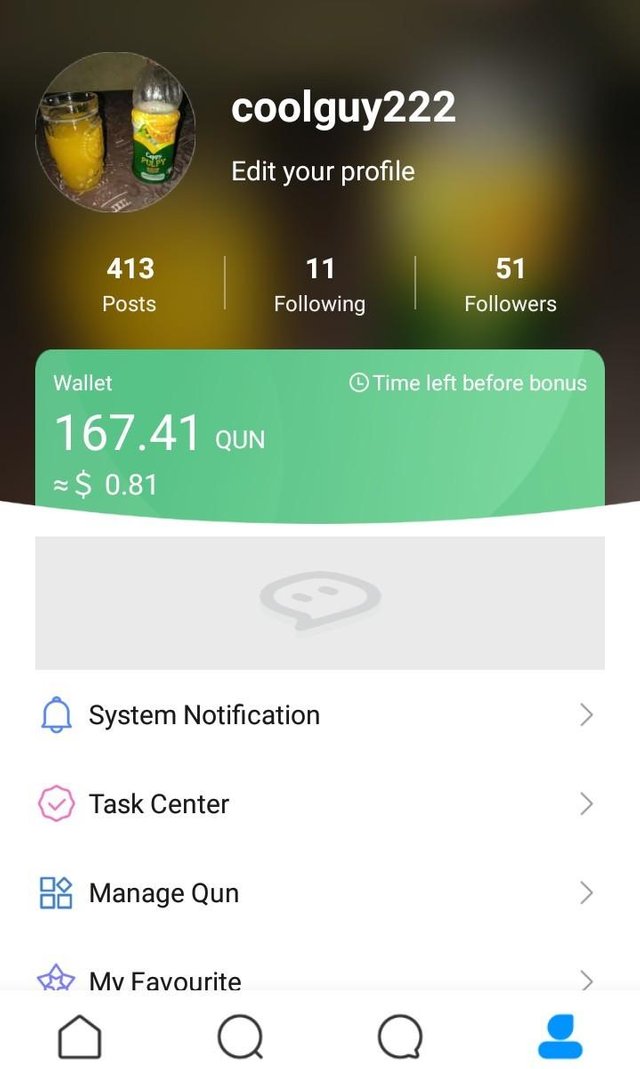 In the above screenshot you can see my current balance which is also shown in usd. For me it is another way of income. I am trying to be consistent to get daily reward.
To grow our earning we can create our own group which is very useful to earn handsome money.
Minimum withdrawl is 500 qun and we can withdraw only once a day. If you like a post then you can tip it. Tip will be credited immediately in the account of the author.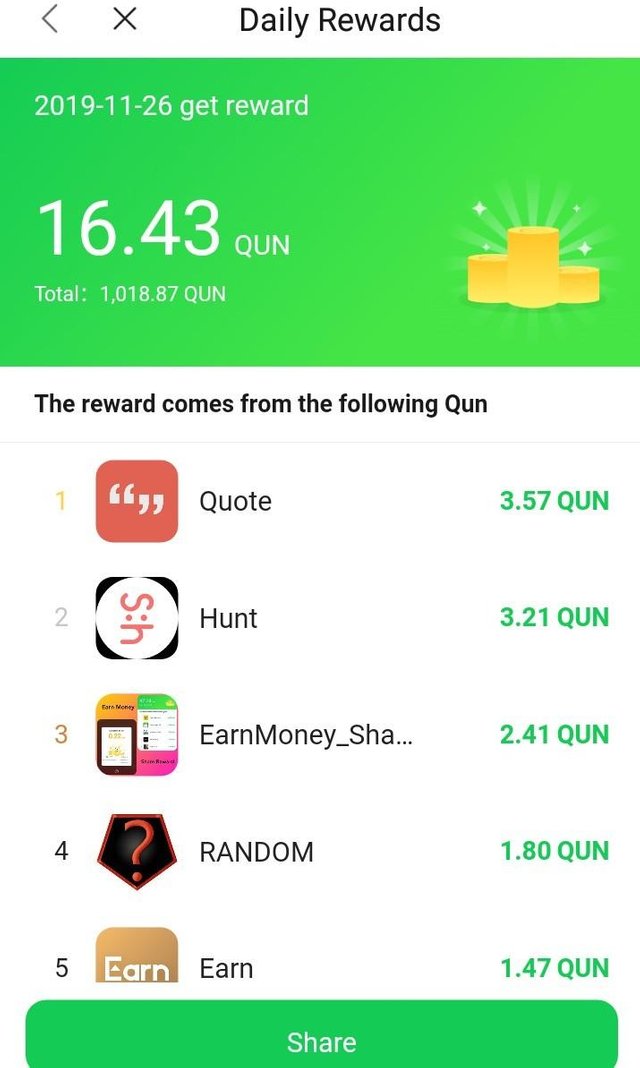 Above you can see my yesterday's reward which is very low because i did not contributed much yesterday. Reward depends on our contribution.
Here is qun price for today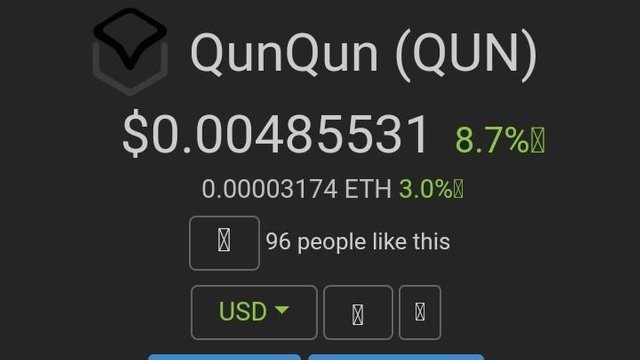 I took the picture from coingecko's website.
If you want to earn extra money with this app then download Qunqun app from playstore and sign up. After signup use my referel code 46SH5L to earn bonus.
If you need any help just reply to this post and i will respond as soon as possible.
Thanks for reading.