As an cryptocurrency investor, you must be prepared to DYOR (do your own research) and take the time to analyze and study any potential ICO you may wish to invest in. It is so easy to get caught up in fake marketing and hype, leading you to make bad decisions. No matter how great the website looks or how many of your so called 'trusted' YouTubers promote any given, you can only really trust yourself and what you as the investor believe to be the truth.
Below I will to give you one of potential project that interest you !!!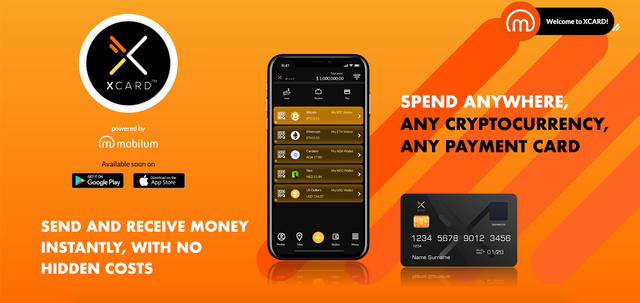 I think XCARD is a unique, modern cryptocurrency wallet that will include not only support for cryptocurrency assets, but also wide interaction with fiat money. In addition to the digital wallet, credit cards will be present. This will allow you to carry out any financial operations and transactions with cryptocurrencies in real time without any restrictions. The company's goal is to facilitate interaction with cryptocurrencies to the same extent as you used to use fiat funds. And all this will happen regardless of your level of knowledge and advancement in the field of cryptocurrencies. XCARD is a full-cycle ecosystem that consists of a wallet, card, exchange with the ability to API interface.

All this together creates an instant payment platform that essentially combines cryptocurrency and fiat money and the most convenient payment methods such as cards, bank transfers, transfers from one wallet to another and many other popular functions. As you understand the buyer and seller can now independently choose any currency that they want to use, while instant conversion takes place in any direction. In addition, XCARD provides the best transaction execution speed and the lowest commission on the market. Cooperation with well-known banking systems, such as VISA, allows users to make profitable transfers around the world. In addition, XCARD is a licensed platform located in the jurisdictions of Lithuania and Estonia.
For a more global application and implementation of digital assets, it is necessary to create a system that simultaneously allows the use of both traditional and digital currencies, this task is engaged in a project called XCARD.


The idea for the XCARD is the company Mobilum and the team consists of members with more than twenty years of experience in the area of payment solutions and participated in the creation of the first electronic purse, implemented a convenient application for Forex, trading platforms, exchanges, so we can confidently say that they are familiar with the shortcomings of the existing financial system.
XCARD is a convenient credit card with the functions of buying and selling digital assets for traditional Fiat money and vice versa in real time without delays, making payments for goods and services of partner companies in a couple of clicks. Users ' funds are securely stored in cold wallets and are not available to a centralized service.


Such a system simplifies the secure exchange of fiat to digital tokens to make transactions between users by means of smart contracts and are able to increase their liquidity several times, XCARD plans to accommodate multiple security tokens, irreplaceable (collectibles, gaming accessories), and the number will reach 200 different cryptocurrencies.
Undoubtedly, in order to realize its objectives, the founders XCard developed your own utilities marker ERC20 standards called – MBM. As you may have guessed, its presence will allow the entire developed ecosystem to perform various operations both inside the online system and outside it, making various unlimited transactions around the world. Only to realize the potential XCard will be allocated 640 million MBM coins with the following distribution of profits after the public sales: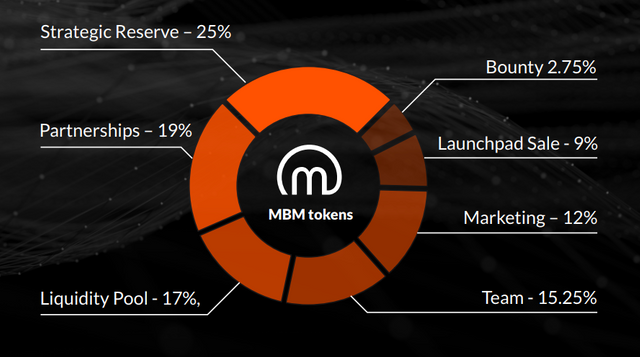 XCARD has entered into a partnership with such a well-known company as Visa and is going to hold the initial placement of MBM tokens in the fourth quarter of 2019. The project is actively developing and in their social media accounts you can follow new companies that join it and are ready to integrate into their ecosystem.

In conclusion, we summarize some of the results and positive trends of the XCARD project:
1 SAFETY AND CONVENIENCE. This is an ideal opportunity to take your first step into the world of cryptocurrencies in a safe environment.
2 EASY PURCHASE OF Cryptocurrencies. The ability to buy Bitcoin and other cryptocurrencies using your payment card or bank transfer.
3 UNLIMITED EXPERIENCE.
You completely own your own funds without any restrictions, so you can buy, sell or borrow your crypto assets at your own request.
4 ANY PAYMENT CARD. XCARD wallet supports most debit and credit cards.
You can connect any of your payment cards to your wallet and freely start buying cryptocurrencies.
5 BUY NOW AND PAY LATER. The platform makes it possible to spend money regardless of whether you have funds in your account using a convenient biometric credit card.
6 FULL COMPLIANCE WITH KYC. XCARD wallet is fully compatible with KYC.
Therefore, the process of entering the system is much simpler than opening a bank account in any traditional bank.
7 INSTANT SETTLEMENT. XCARD's decentralized internalizer and intelligent atomic swap features allow all transactions to be most efficient in real time.
Given this scenario on the market of monetary services, we will safely say that the presence and emergence of such systems as Mobilum and XCard will bring into the globe a replacement quality of alternatives, and chance for all its users. To estimate these advantages, you'll directly, personally, with any study XCard structure and its prospects. And so as for this procedure to happen as best as attainable, I recommend you visit the official resources of the project, wherever you'll notice answers to any or all your queries.
#XCARD #MBM #Crypto #Payments #fintech #insurtech #P2P
Website: http://xcard.io/
White Paper: http://xcard.io/static/XCard-Whitepaper-21082019.pdf
Twitter: https://twitter.com/xcardbymobilum
Facebook: http://www.facebook.com/mobilumcom/
Telegram: https://t.me/mobilumcom
Medium: https://medium.com/mobilumcom
LinkedIn: https://www.linkedin.com/company/mobilumcom
Author :
Bitcointalk Profile : maniabireta