As an cryptocurrency investor, you must be prepared to DYOR (do your own research) and take the time to analyze and study any potential project you may wish to invest in. It is so easy to get caught up in fake marketing and hype, leading you to make bad decisions. No matter how great the website looks or how many of your so called 'trusted' YouTubers promote any given, you can only really trust yourself and what you as the investor believe to be the truth.
Below I will to give you one of potential project that interest you !!!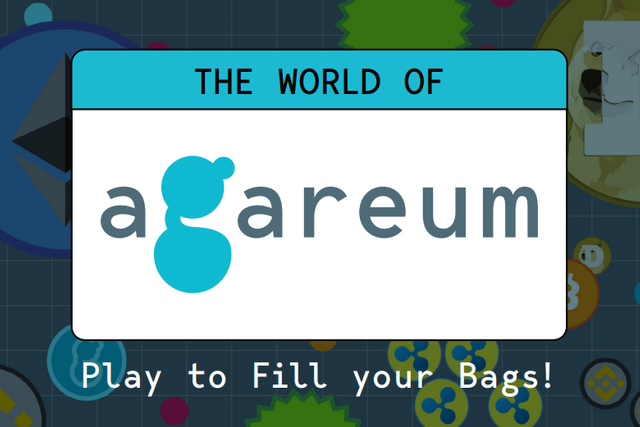 Overview
Agareum is an online cryptocurrency multiplayer gaming platform enabling users to play against each other in a head-to-head battle for various tokens which can be picked up during each game. The arena represents a petri dish where cells navigate around various obstacles to absorb each other to accumulate each others tokens. Players are provided an opportunity to play to fill their bags through competitive blockchain casual gaming. Agareum is a unique, innovative, online gaming platform where you can earn crypto assets. When fighting against other participants in the platform, you can get various tokens. The bottom line is that the game interface looks like a Petri dish, where participants move in a chaotic direction around different obstacles, thereby touching each other and accumulating various tokens. 
Agareum registered players are given the opportunity to play at any time of the day and from any corner of our world, thereby replenishing their portfolios. The platform is based on blockchain technology, so everything is transparent, reliable and secure.  
What is Gamedrop ? 
In simple words, Gamedrop ™ is a game analogue of airdrop, thanks to which various other startups and projects (associated with crypto assets and tokens) can reset their own coin or token directly to the Agareum game platform . And players, in turn, who fight on the platform between themselves can collect these tokens and increase their portfolio. This is very fun and exciting, as everyone interacts with each other, creating a competitive environment!  
How Gamedrop works
Blockchain or Crypto projects/companies allocate tokens to our platform, and with that we schedule a certain number of games using our different game modes. Once a Gamedrop™ begins you will be able to login, and play against other players while picking up that project's tokens along the way. Just like Airdrops, Gamedrops™ allow a limited number of tokens and so it is up to you how many games you participate in to fill your bags.  
Benefits of Gamedrop
Players can earn various tokens just by playing on the platform. 
Projects that drop their tokens on the Agareum platform attract more attention of people, namely potential investors. 
Everything is built on the blockchain. And this indicates the transparency, reliability and immutability of the data. 
Demonstration of the value and capabilities of the entire network. 
Assistance in maintaining loyalty and attracting people to the community.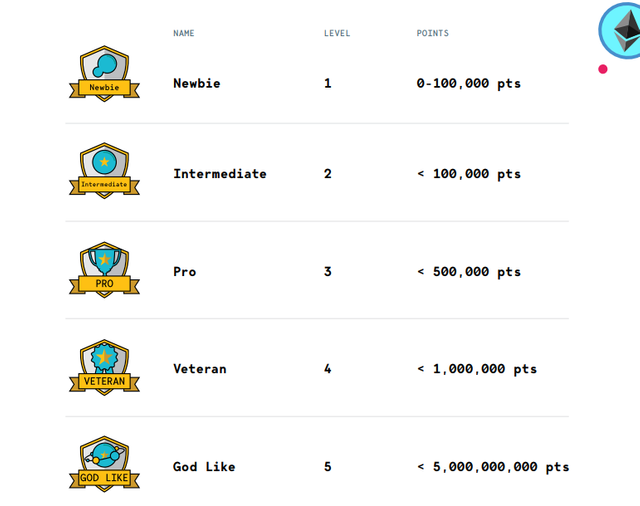 AGR Token and Ecosystem 
Players must accumulate and stake/hodl AGR tokens in order to gain access to platform features, but more importantly the upcoming Gamedrops™. Our staking model requires low, but consistent requirement of games to be played by platform users in order to qualify for more Gamedrops™, as more in-game tokens are released. The AGR token will be used across the platform for various purchases, transactions and entry to events such as Gamedrops™ but it's primary utility is to be used as a staking mechanism for access as displayed in the below diagram. 
Token Symbol - AGR 
Standard - ERC20 
The total number of tokens is 1,000,000,000 AGR
Price for 1 token - $ 0.005 
Gamedrop ™ # 1 - 10,000,000 AGR allocated 
Gamedrop ™ # 2 - 10,000,000 AGR allocated 
Gamedrop ™ # 3 - 10,000,000 AGR allocated 
Token Distribution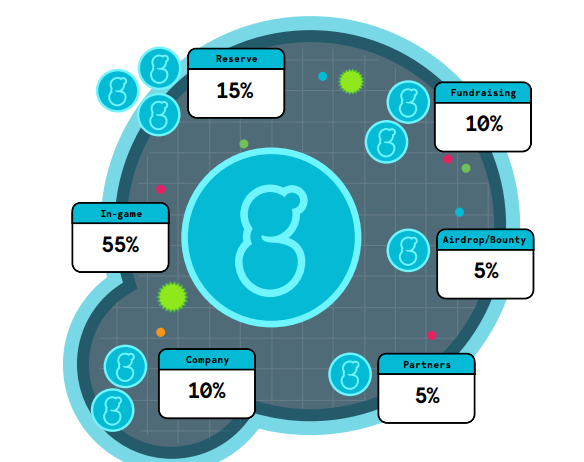 Useful Links :
Author :
Telegram username: @nammisa
Bitcointalk profile link: https://bitcointalk.org/index.php?action=profile;u=2128871
email, same as in game: [email protected]