Website | Github |Discord | Telegram
PTC websites are nothing new. They have been the mainstay of work-from-home (WFH) housewives and the like since the advent of the internet. Not surprisingly, PTC websites have kept up with the times, offering great variety in terms of payment, including in a number of cryptocurrencies.
In that sense, CoinClix is no different. Built on the tried-and-tested model of all PTC websites, CoinClix rewards members with its own special brand of cryptocurrency, CoinClix (CLX), for referring new members, logging in, surfing ads and watching videos.
Unlike the more traditional PTC websites which pay out in fiat or established cryptocurrencies, potential members have to consider the significant degree of risk associated with a new cryptocurrency as well as a new project. If the project and the cryptocurrency fails, members could spend significant time earning CLX only to be left with a wallet full of useless code.
In an attempt to mitigate some of the risks for early adopters, the developers have listed CLX on an exchange, albeit a relatively unknown one. This provides a certain amount of flexibility and liquidity for CoinClix members in the early stages, allowing them to "cash in" on their earnings as long as there is demand for CLX on the market.Currently, members can earn approximately 14CLX a day with an additional 10% of the PTC earnings from each referred member. The minimum withdrawal is 350CLX. On top of the usual PTC offerings, CoinClix also offers "Investment Plans" where members can choose to "invest" their CLX for 24 hours or a week for a 2% return on their "investment".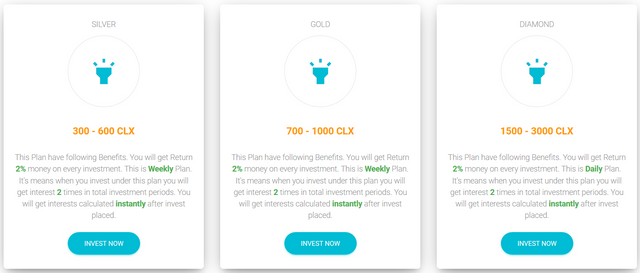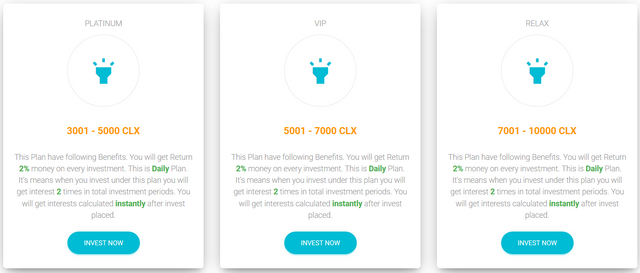 According to their website, CLX is a Proof-of-Stake (POS)/Masternode (MN) coin. However, there is no coin specification or white paper available currently. There is also no mention of the MNs in the dashboard of their PTC website. Per the Bitcointalk Forum thread, 10,000 CLX is required for 1 MN and there are plans for CLX to be used as a payment gateway.
Conclusion
With the dearth of information on CoinClix and the developers, there is a lot of uncertainty surrounding the project. If you are looking to invest in a MN or purchase CLX as part of your cryptocurrency portfolio, I would advise caution. Invest only if you are well and ready for the investment to be a complete loss. If you have a whole lot of free time on your hand and don't mind spending half an hour a day on CoinClix, it could be a fairly painless way to dip your toes into the cryptocurrency market.
If you wish to try out CoinClix, you may use my referral link or register directly via their website. While it is claimed that a joining bonus of 15CLX will be credited only for new members registering via a referral link, I have not observed this myself.
Update as of 16 August 2020: the links no longer work and the website has also increased their minimum withdrawal. Since there is absolutely no volume on the one exchange on which this coin is listed, I am inclined to believe that the project was created for the sole purpose of trying to cash in on the recent crypto hype.
This article was first posted on my Steemit blog.