These are my top 7 crypto YouTubers. Let me know if you agree or who you would suggest. I want to find some new tubers I haven't heard of yet.
7. JRNY Crypto: Great info here and some deep dives into projects, but mostly good at over all coverage of Bitcoin and the crypto market. He will cover altcoins, but usually an overall coverage as opposed to a lot of deep dives on specific coins. My only problem is he's a little bit boring for me. I use him for overall coverage of the crypto market. 
https://www.youtube.com/c/JRNYCrypto/featured
6. Crypto Tips: This is a crypto channel hosted by married couple, Heidi and Toby. Heidi does a lot of solo videos on the channel as well. They cover fundamentals and do AMA's and livestreams. I enjoy their back n' forth and light hearted sense of humor plus they also cover crypto in a sort 'us-against-them' way and have a tinge of conspiratorial leanings which scratches me where I itch. 
https://www.youtube.com/channel/UCavTvSwEoRABvnPtLg0e6LQ
5. Lark Davis: Lark is like JRNY except a bit more entertaining. He does really good over all coverage of the market and where it is going, but Bitcoin is his main cup of tea or is it cup o' tea? Does it even matter? No. Anyway, he also does good interviews and has a lot of good videos and courses for beginners. He understands the stock market as well as the crypto market. Diversifying your portfolio and how to do so is a strong subject with him as well. 
https://www.youtube.com/c/TheCryptoLark
4. Crypto Casey: In an area flooded with men it's nice to get some female blood up in this list! Casey not only holds her own amongst the crowd, but she is one of the best in this space. She is very precise and does an absolutely amazing job at whittling down the point she is trying to make to exactly what you need to know. She has no fluff in her videos. She is my top recommendation if you do not have time to watch many videos about crypto. Her whole format is to cover the prior weeks happenings with crypto and the market. This makes her one of the best because she is able to cover so much and she is able to take the necessary time to get the correct info for the subject matter instead of an emotional reaction which a lot of crypto youtubers do. She also has a really interesting cadence in her speaking style. She will often drop an "awesome" or "sweet" after making a point and she does it with this dry humor that makes me laugh every time. I highly recommend her.
https://www.youtube.com/c/CryptoCasey/featured
3. Sheldon Evans: This guy definitely knows his stuff and is ahead of other tubers at times when it comes to projects. I wish I would of listened to him on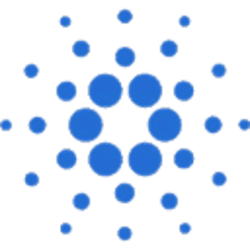 Cardano (ADA)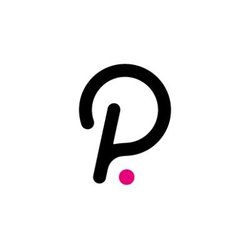 Polkadot (DOT)
 earlier than I did. The only thing is,  Sheldon has not posted a ton of videos and recently seems to have slowed down. Obviously I'm not able to watch every video of the people i'm recommending so if anyone knows why he has slowed down I would love to know. Either way, I still think checking out some of his older videos are worth it.
https://www.youtube.com/c/SheldonEvansx/featured
2. Coin Bureau: This guy, who is literally named 'Guy', is probably the most known to Torum users. I am assuming this because he is the one I most see shared on here. The research that is done for his videos is like no other. He must have a team of people working for him because I don't know how he finds out the things he does. 'Deep-dive' does not properly describe some of his in depth videos. Probably the best out there in going deep on so many different aspects of the crypto world; Bitcoin, alts, blockchain, defi, staking, oracles, side-chains and everything else you can think of in this crazy wild wild west cryptoverse. I wont say much more because i think a lot of you know of Coin Bureau, but if you do not, be sure to check his videos out. One of the best out there for sure!
https://www.youtube.com/c/CoinBureau/featured
1. Chico Crypto: My favorite crypto youtuber of them all! It's weird because I find Coin Bureau a better overall researcher than Chico, but nobody digs in the same holes as Chico when it comes to his deep dives. He is one of the few tubers that gets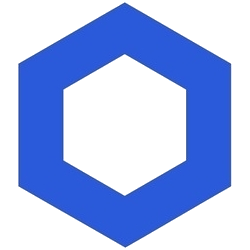 Chainlink (LINK)
and the power of memes. Chico connects dots no other crypto researcher does. Im not just blowing smoke either. Watch him for a couple of weeks and take a few notes too look back on later. He will amaze you. He recently gave up smoking cigarettes and has been battling depression which is something he has dealt with his whole life. He has a big following so it's not like he does not have support, but stop by anyway and give him some words of encouragement. He has come to tears recently explaining how much the positive messages have helped him get through these tough times. He is a genuine dude and I can't recommend him enough. 
https://www.youtube.com/c/ChicoCrypto/featured
Honorable Mentions:
Cash Daddies: A highly offensive group of four comedians who love talking about investing in the stock market and crypto. They get into a lot of shady aspects of the crypto and stock world. They talk about drugs, porn, sex, money, gambling & other things, but they also talk about bad things too. Tread lightly if you do not have a thick skin. 
https://www.youtube.com/c/CashDaddies/featured
CryptoStache: This dude is all about Atomichub (WAX). There are a few videos about certain aspects of WAX that others do that are better, but for an overall coverage of Atomichub and that whole WAX world Cryptostache is your man! The best stache in crypto and he totally geeks out on all the Defi games out there. He is big on pay-to-play games. Great for gamers or people looking to get into the defi gaming world.
https://www.youtube.com/c/CryptoStache/featured
 Alex Becker Channel: This dude is a cocky MFr. He loves talking about his hot body and being the greatest gift to the crypto world. Alex loves to joke around and he often gets lost drawing ridiculously amateurish looking charts and descriptions of what he is talking about, but he is not an idiot. He knows what he is talking about overall, just not someone i would go to for deep analysis. But if you're looking for a good laugh and a beautiful background view of wherever it is he lives then check out Alexs' channel.
https://www.youtube.com/c/AlexBeckersChannel/featured
Well that's about it. Let me know any suggestions you may have. I'm always looking for good content to check out.
Clery Cyborg