Chain Clash pre-sale is coming


Chain Clash is a new, free-to-play, mobile-first collectible and battle game, powered by blockchain. Collect and train a variety of avatar fighters and join forces with like-minded people to form crypto clans. Engage in competitive battles with your rivals, prevail and indisputably prove the power of your clan!


The pre-sale will start on November 4th, 2019, at 1pm (GMT) and end on December 3rd, 2019, at 1pm (GMT).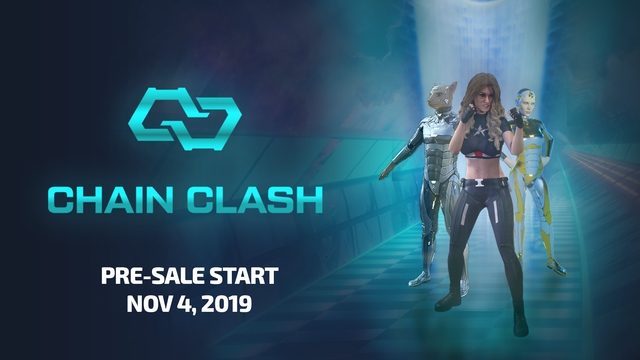 We'll host the sale on a separate page, which can be accessed via our website https://chainclash.com once it goes live.
On November 4th, we will open the gates to the pre-sale for the public at 1pm GMT. To access it, simply visit website, or directly access the pre-sale page. We will post an update about the exact location shortly before the start.
When is Chain Clash launching?
Chain Clash will launch publicly in December 2019. We will announce the final date of the public launch within the next few weeks.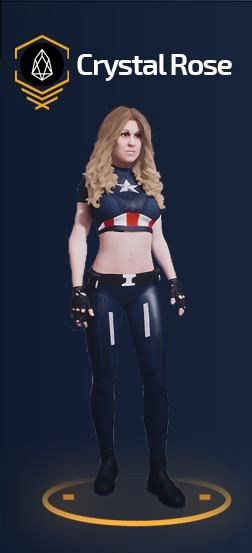 Powered by blockchain, but built for everyone
There's a number of reasons why we decided to build Chain Clash on blockchain. Without diving into the depths of this topic, let's quickly talk about the general reasons:
In-game asset ownership - power to the player. We don't want to impose any restrictions in terms of how, when and where to use or exchange in-game assets.
Transparency and provable scarcity. You'll have full transparency over which and how many avatars exist.
Interoperability. Although this depends on external factors and is still a long way off, we like the idea of being able to use the same in-game assets in multiple games, easily. We'd be happy to see Chain Clash avatars being used in other games or applications!
In essence, we want to create a fun game with "tangible" in-game assets of actual value at its core. Our vision is to give as much freedom to the players as possible. However, that's not an easy task to accomplish, and certainly is not done within one step. There are a lot of tricky questions to be answered and design decisions to be made along the way.
Pre-sale Giveaway campaign!
Everyone can participate by signing up to our giveaway mailing list and then inviting other members to join via their giveaway link, follow, share and like on Twitter, Instagram, LinkedIn and Youtube.
Simply go to the pre-sale website, sign up for the giveaway contest and start earning points!
What's in for you!
The top 55 participants (in terms of points earned) will be awarded with prizes worth 650 EOS in total!
We're giving away:
- 5 Epic bundles
- 10 Genesis bundles
- 15 Essentials packs
- 25 Starter packs
If you're placed in the top 55, you will get your prize, no matter whether you make any purchases in the pre-sale! (Although we, of course, appreciate if you contribute ;-) )
Check the the pre-sale page to find more details of what is in those packages.
Follow my Twitter and don't miss another giveaway, review and bonus.
Regards
CEDCryptoCoin