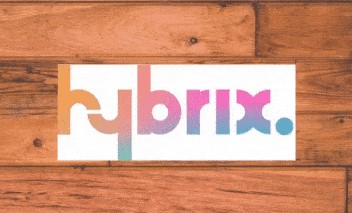 Some years ago, a one-man battalion noticed and got an insight that the world needed help in the area of commerce, most especially when it comes to the processing of electronic payments. This then propelled him to write a unique document known as a whitepaper, on exactly 31st October 2008. This document bordered around four (4) key different areas, which are, "Trusted third parties", Double spend problems", "Miners' incentives" and "Privacy". He was able to achieve and solve these problems by creating a decentralized system, called Blockchain technology, which does not rely on a third party, can be trusted, because it is transparent, users' funds are secured and solves every other diverse problem that has plagued the centralized system of commerce. This process led to the creation of the number one decentralized electronic currency (cryptocurrency), known as the Bitcoin in the year 2009, precisely 3rd January.
Preceding the creation of Bitcoin, other cryptocurrencies which exist on different blockchains started coming on board and till date many are still being created. However, the crypto world has for a long time needed a system whereby there can be interoperability of these different blockchains. Surprisingly, my many developers came with their different ideas to promising to invent such a system that would connect all the different blockchains without border and allow their free interoperability, but all efforts proved futile. Perhaps, I never can tell, it could be possible that some of them knew they could not achieve, but gave empty and fake promises, which was why so many of them were seen as fake projects.
In spite of all, it is my pleasure to announce to you, that there is now a trusted and already made a solution(s) to the problem. Permit me, therefore, to announce that unique and groundbreaking innovative project known as Hybrix.
Hybrix is a complete decentralized open source project, which you as a user can inspect and have total control over. It allows interoperability among the different blockchain and gives free access to transaction, either digitally or physically. A wallet, called the Hybrix wallet has been created, which allows the easy operation between different chains. As as the time of writing this article, the wallet already supports 387 tokens on 31 different chains.
Conclusion
This is an indication that Hybrix is a project that has truly succeeded in providing the long-needed help to blockchains interoperability. This is not yet the end to my search on this rare gem. This might look like a conclusion, but it is not yet the concluding part of this innovation, therefore, there are still more I would want to tell. So stay tuned...
Just like every other good project that has the love of the community at heart, it gladdens me to inform you that, this is a self-funded project.
Hybrix Useful Resources:
Website: https://hybrix.io/
Twitter: https://twitter.com/hybrix_io
Telegram: https://t.me/hybrix_io
Discord: https://discord.gg/WbDfAWb
Author: Denreal
Plagiarism Scam Report: 100% Uniqueness
file:///C:/Users/hp/Downloads/plagiarismdetector%20(5).pdf