It's not something that I've talked about very often but I'm getting married later this year. Although I think I mentioned it in my goals for the year post in January. I'm trying to get it across the line by June and start focusing on other important stuff.
Weddings are pretty expensive because of "the culture". Honestly, it just feels like I'm being fleeced sometimes but whatever, I'm going to end up with the love of my life, so I don't care.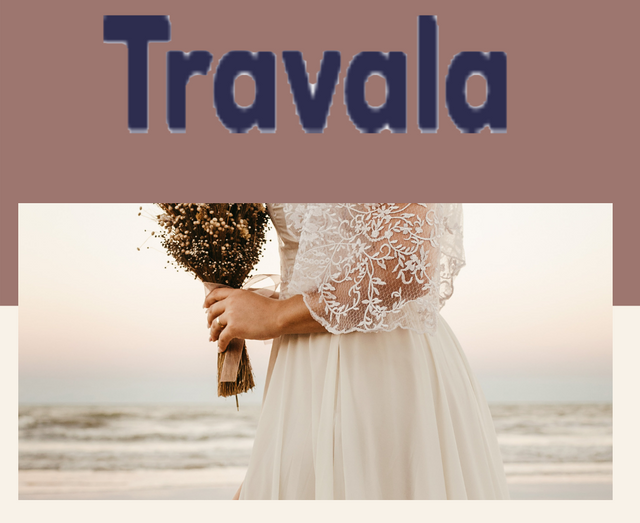 Anyway, I bought 500AVA in early December last year and staked it in the smart program. I'm a level one, so I earn 24% APY from the program.
My earning from the program is 5AVA per month and ten travel credits. When I bought the token, AVA was valued around $0.8 but fast forward to today and it is hovering around $1.67-1.9 range.
In that short space of time, I've seen the value of my monthly earning rise to roughly $20 a month, if you include the travel credits.
If you consider the buyback program and the scarcity of the token, combined with the increased interest I've noticed online, this program is dead certain for a monumental pump in the coming months.
Best case scenario is that AVA soars to $15 range before June. By then, I will have received 20 more tokens. Add that to the 10 I currently have and we're looking at $450.
As much as I'd love to go to an exotic location for the honeymoon, I doubt we'll have that luxury since we're just starting life and neither of us has deep pockets. So we'll probably spend like $100 at most to splurge.
The worst-case scenario is that the price of AVA stays within this range, and that will translate to roughly $55. That's also not much but it ain't so bad either, considering it is "free money" we got from staking.
In this scenario, there's still no harm done because we'll be more than happy to keep it modest.
International plans
All these permutations don't take the travel credits into account. Something that I've fantasized about is the prospect of travelling to Croatia.
@lordbutterfly offered us free accommodation at his place whenever we're able to come and we'll take that offer whenever the chance presents itself.
Sadly, I don't think it will be this year since the travel credits won't be nearly enough to pay for flights. However, miracles happen all the time, and all it takes is a serious run from one of the tokens we're holding and we could actually do it.
Focus
The plan for the year hasn't changed though. We're still gunning towards establishing a business around here.
In light of the clampdown on crypto, it is becoming more important to have a legacy/physical business for the government to leech off. This way, we can pay tax for our earnings and not have anybody trying to look too far up our assets for shit.
The Honeymoon
So yeah, that's the plan and so Travala will determine how it goes. If things go well and the best case scenario materialises, we'll Lodge at a fancy hotel, go swimming, eat overpriced food and do rich people stuff for a weekend.
If things don't go too well, well just stay home, buy lots of pizza, junk food and get drunk.
So thank you Travala, @empoderat, and @trumpman for shilling the coin that will pay for my honeymoon.
Please check out my Freelance gigs:
Signup for Oropcket with my referral link
Contact me

Posted Using LeoFinance Beta