Shiba Inu is a meme coin that was going upwards today when all other coins were going downwards. The reason could also be because of the new listing it had on Binance and other exchanges. I knew nothing about this coin and I didn't even give it some time to go and check what this coin is all about. Something inside me told me that I should be investing a little on this coin. I didn't care if it was priced low or priced high but I just immediately went to Binance and purchased 10$ worth of this coin.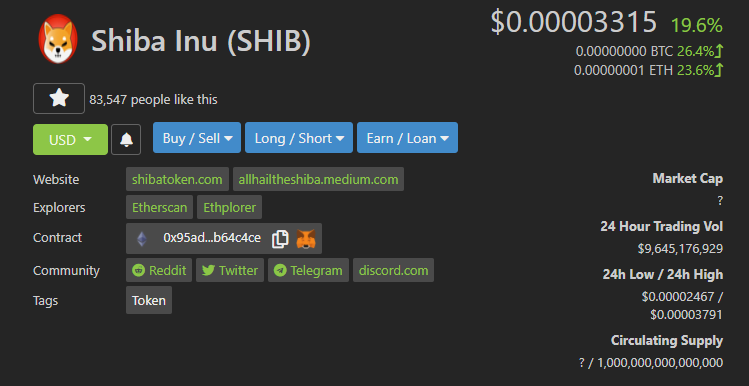 The above image is from Coingecko and I noticed that they have also listed on Coinmarketcap as well. Apart from this, the coin is also available in several other exchanges. I know nothing about this coin but looking at the rate at which they are doing marketing, this can be worth something later. While digging a little, I read somewhere that this coin is going to be a competition for Doge but with some use case. Today Doge is one of the hottest topics for discussion in the crypto world. Maybe this coin can be a good topic for discussion after 4 or 5 years. Who knows? Anything can happen in the crypto world.
It was a pretty decent deal because, for 10$, I got a shit load of coins. Most of these early launch tokens give us the opportunity to purchase lots of tokens for a very small value. Some tokens end up very successful and other tokens have the same value forever. I still remember seeing the price of BNB at a few cents. I used to think that I should be purchasing a little for the long term, but missed the train. But it is still not too late to invest in coins that can have a great future in another 5 years down the line.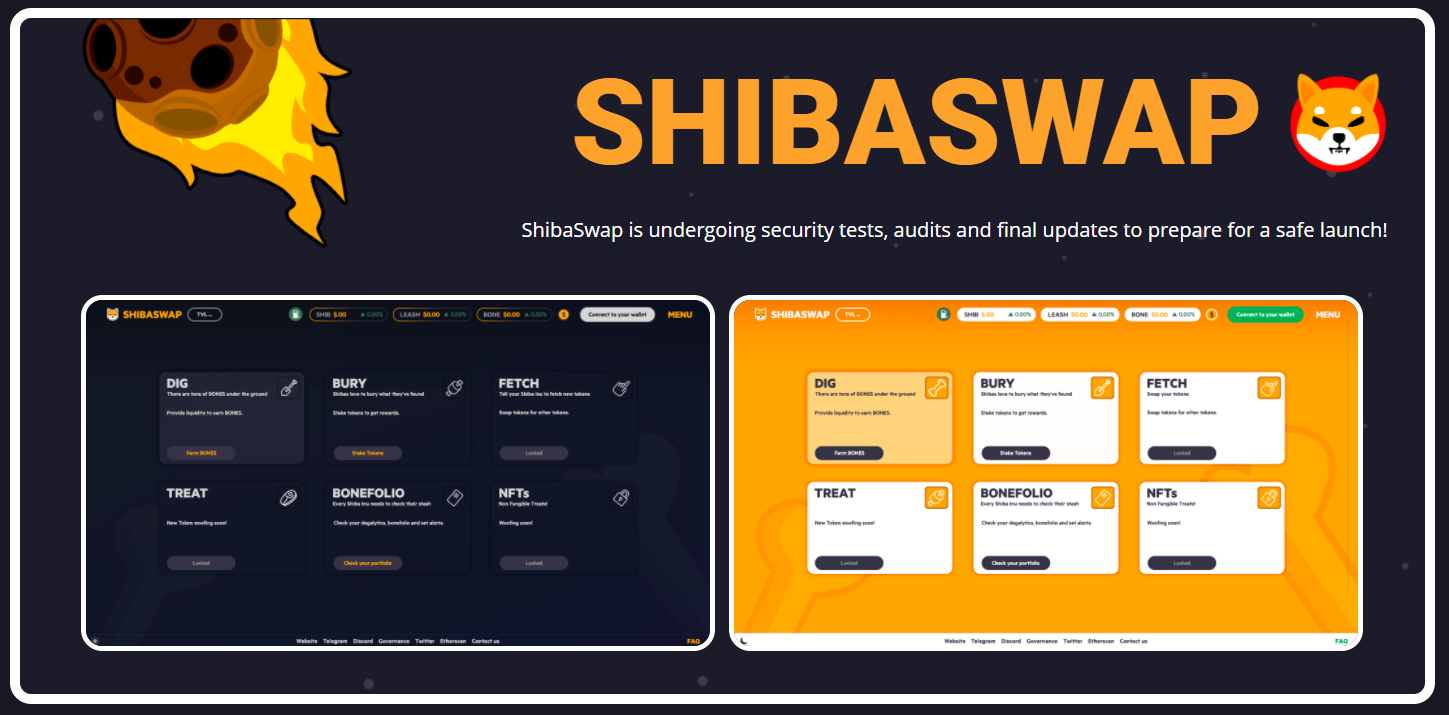 When I checked their website, I noticed that they are also working on some DeFi stuff similar to CUBDefi. We have already had such similar Defi smart contracts backed up by a coin already. I don't know which one would end up successful in the end. Maybe Pancake is still very strong and attracting many new investors into the DeFi world. All these new swaps are creating a big FOMO among the investors but I'm not sure how this could end up in the long run.
Most likely all these DeFi platforms that give some unique features to the users are the ones that would last for a longer duration. Otherwise, it will attract investors initially but later it will either be non-beneficial for the new investors or people will have to hold their tokens for a longer period of time to get their returns back.
---
Posted Using LeoFinance Beta