Today Ethereum has reached another all-time high. It has crossed 4000$ for the very first time. I remember having around 3 ETH in my wallet once for a long time. I then sold it to invest in other cryptocurrencies. It was during 2018 when I was pretty new to cryptocurrencies. I used those ETH to purchase XRP and Litecoin. Last year I sold all my Litecoin holdings and converted it to BTC. Later I then converted my BTC to Hive.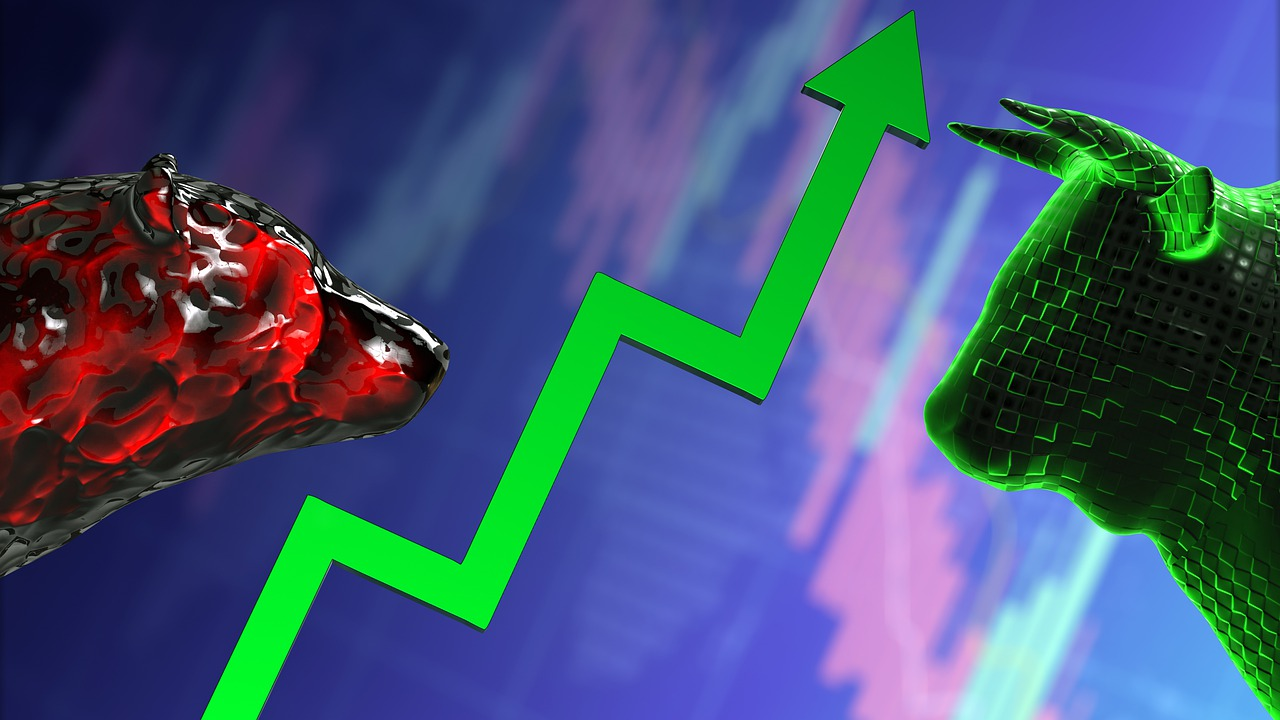 Now I'm just thinking what would have happened if I had just held my Ethereum and Bitcoin in the last two years. It would have been a lot more worth than what my profile is worth right now. I was once having over 0.1 BTC. I cannot even imagine how much I have missed by converting them to other coins. I'm also not happy with my investment in XRP because when I bought XRP the price was almost near 2$ and even in this alt season XRP has not reached my bought price. But I'm glad that I was holding it even when it went below 20 cents and I saw it pump back.
Bitcoin is slowing down
I really think that after the alt season started Bitcoin is slowing down a bit allowing other altcoins to have their fun time. Maybe Bitcoin is staying strong at this price getting stabilized to hit its next target of 100k. People keep saying that there is no bubble in the bull run and it is unlikely that the price of BTC would go down like how it did in 2018. I don't buy that statement fully. The reason is that there will always be news about Bitcoin getting banned and countries regulating cryptocurrencies. When recently South Korea announced that they are going to shut down their crypto exchanges, the price of BTC struggled and the whole market was looking green.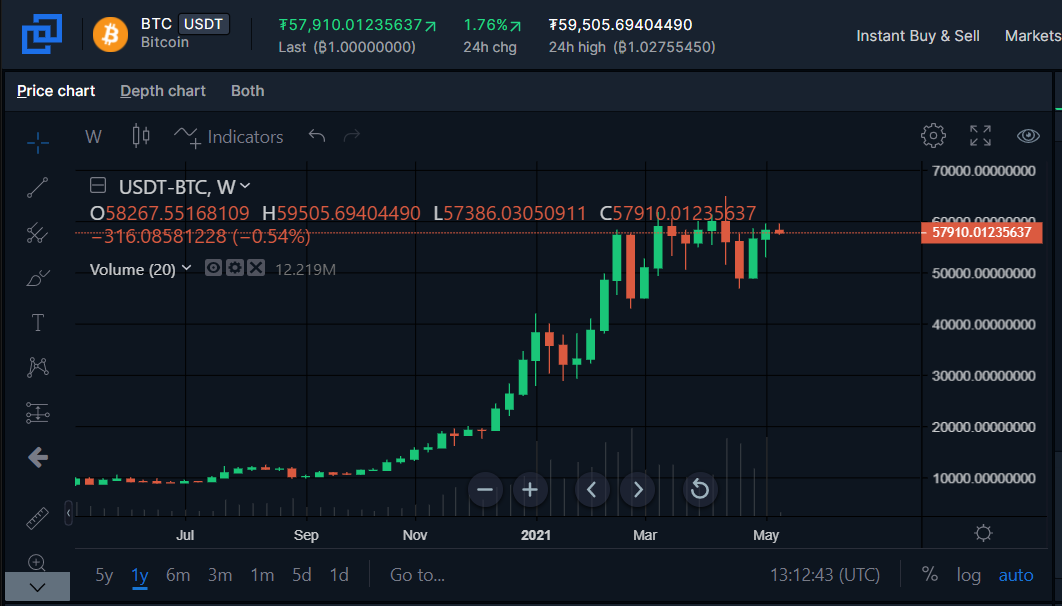 People who are here in the crypto world for more than 5 years will know that all this news about countries banning crypto is just another good time to purchase and HODL the coins for the long term. That is how most of the investors here have benefitted. Weak hands will give up their holdings even if they are at loss. I know a person who wanted to get into crypto during 2018. He invested a huge amount of money but when the bubble broke, his investment was cut to half. He did not have the patience to hold it for the long term. He wanted to safeguard at least 50 percent of his capital. I'm just imagining what would have happened to his BTC holdings if he had held it till today. This patience is what is required in crypto investments.
ETH is definitely having some fun
Ethereum is the first altcoin that is having its fun. We have been observing the price of Ethereum for almost 1 year now and the rate at which the price is pumping. Imagine the price of Ethereum this time last year. It is an enormous growth after DeFi got popular and recently when lots of people started creating many NFT based smart contracts on Ethereum. We are going to be seeing some more pumps in this altcoin season. There is a high possibility that ETH would hit even 10k in the near future. I wouldn't give investment advice but if at all people are investing in ETH today at 4000$, they will be reaping a nice profit before the end of the year.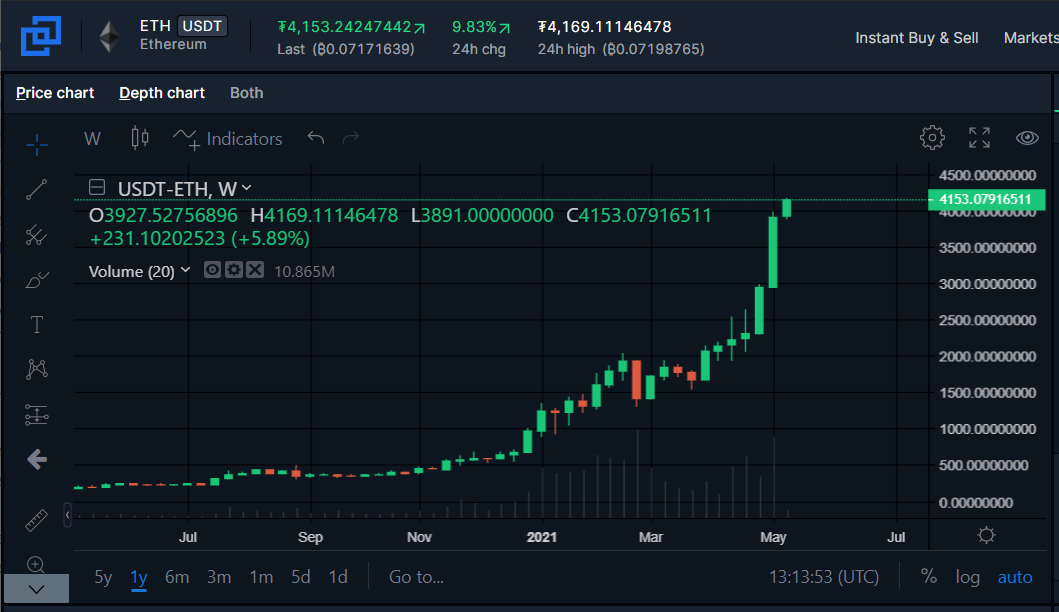 I was initially thinking that after BNB got the same features of ETH with fewer gas fees, BNB would pick up speed and ETH would slowly go down, but there is still no good time for BNB yet. Maybe people are fully used to ETH and they don't want to give BNB a try. Another reason would be because BNB is a lot more centralized compared to ETH. There are also rumors that when ADA and DOT are ready with all the smart contract capabilities, it would give some tough competition to Ethereum. I still think Ethereum would be the winner even then. Let's see how it goes.
---
Posted Using LeoFinance Beta