Atom Collector Records Friday Selection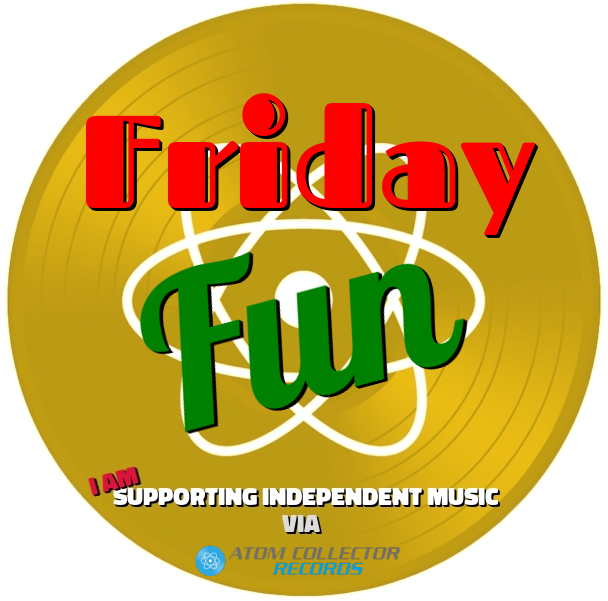 The following tracks are a selection of the fantastic independent musicians that use AtomCollectorRecords.com:
Pass to Shadow by Biting Point



A song about how it might feel to know you are going into a situation which you may not survive, such as going over the top in WW1 or being one of the first wave of soldiers to land on the beaches of Normandy in WW2.


sad4eva by DJ 3RD WORLD STAR
Game of Droplets 2. by QT
Like a Bug in the Jar of Life by Dee Zee
House of Seven Wonders by Gerontius
Get Along Uncle Billy by Suriel3000KD



Get Along Uncle Billy - This is a feature #electronic #dubstep #chill track from album, Blue Sparrow, released 12/12/2019. Album cover designed by Kevin Dellinger. Music composed and produced by Kevin Dellinger. Copyright owned by Kevin Dellinger. All Rights Reserved. For more music visit KevinDellinger.net.


Queen of the Night by Gerontius
It`s getting wavy in here by DJ 3RD WORLD STAR
Moody Light by Beats4Change



From the times I was known as Terrorist Consumers ( changed the name after 9/11 to TCFactory, later Nyertun, founder of Beats4Change )


LYRICS
Instrumental


GrothBros - Gori - 005 - Put in Rush Tanko by Beats4Change



Vagn and Soren Groth sessions in 2008

► Listen on CHOON


Silverwood by Dee Zee
Breathe by harnessflux



From the "Generation Gap" EP in Los Angeles, CA
Written and produced by John Masters
All instruments and vocals by John Masters


Romany Days by Indus Rush
SunSeT by CyTreXX
Peanuts by United Duality



Entering a jazz club where a band contest is taking place...


LYRICS
Oh, my Lucy, I've searched the world for the rarest of pearls.
Lucy, oh Lucy, I won't ever find a more precious girl.

When I think of the time we met, as the stars had conspired above,
I remember you instantly lit up my heart and I opened to your love.
When I remember all the things that you've done, I tell you,
Lucy, my Lucy, baby, baby, baby.

When you're walking to me,
When you're talking to me,
Everything about you does make me so proud.

Oh, my Lucy, you are the best I've ever had, girl.
Lucy, oh Lucy, you make me smile even when I'm sad.


Aeon (feat. GrevusAnjl) by Fleursonseaux
Inference by Biting Point



It's not the things that we said, it's the inference.


Awake to Silence by Suriel3000KD



"Awake to Silence" is a feature track from the EP - "Vampire Tales" by Kevin Dellinger which was released in April of 2017. It is a Synth pop alternative electronic track. It is unique in its own darkness. Yet is is mysterious. It takes on an original form that fits in quite well to the mood of the EP. This album is also available for stream or download on the official Kevin Dellinger website - https://kevindellinger.net.


Increase of Knowledge Is Increase of Sorrow by THRESHOLD OF FAITH
Hell Is Here by Last Ravage Opinion



© Music & Lyrics By Last "Ravage" Opinion

© Image: "Star Eaters" Courtesy of Alenia

The initial guitar riff recalls to the classic heavy metal while the drums dictate the tempo with heavy accents.
The vocals come in like a distant loud lament suppressed by its surroundings.
The bass guitar enters on the last fading word and, with drums and guitars, takes to the doom of living hell....

________________________________________

Lyrics:

You won't believe it, now,
angels are falling down.
Unquenchable, the flame,
surrounding ev'ry soul.

Hell is here !!!

________________________________________


Pense Pas Trop by Joé Johnston
The Road Ahead by Indus Rush



Title track of my new album marking the way forward for me personally, moving on from Cancer, and getting back to myself again.


LYRICS
The Road Ahead

God Knows I've been about, I've been North and I've been South,
I put words in peoples mouths, people I hardly ever knew,
I've been East and I've been West, Pretty young when i left the nest,
But I always did my best, for people I really never knew,

Chorus:
An' I'm runnin' on empty with a long way to go up ahead,
I roll over in leaves twistin' and turnin' instead,
Like the road ahead.
I've been on boats, i've been on planes, Drowned my car in teeming rain,
Went back to school and learnt again, Things I thought I never really knew,
Just suppose you came along, took guitars and played our songs,
Sing about the rights and wrongs, of things we never understood,

Chorus

God knows I tell the truth, smoke a joint up on the roof,
Isn't life a real life spoof, of a movie of the life I thought I knew,
And then again along the way, we'd meet some chicks and by the way,
We could always stop and play to people we we'd always thought we
knew


GrothBros - Gori - 006 - Stringery Invasion by Beats4Change



Vagn and Soren Groth sessions in 2008

► Listen on CHOON




Nyertun - Beats4change - 003 - Closer by Beats4Change
Here We Go ! by Baking Jazz Power
---