Another day come and another day go, been a hectic first week back at work but I have made some progress in staying daily with my new setup. Much refinement needed particularly for video if I wish to be a daily creator... which leaves me short on browsing time and needing a little help on curation 😅
That said, drop a question and post link in the comments for Votes/Tips/Curation! Votes the one thing I can afford to give 10x100% daily 😎
Blockchain Coffee = Ask Me Anything
Today's #FreeWrite Prompt = Describe Your Table
Drop your question, any question, with any post link, for votes/tips on your comment and post at discretion of my curation.
Blockchain Coffee Describe Your Table
Describe my table? Why would anyone want to describe their table? Such an odd prompt, not doing it! I will however describe your table 😉 being the perfect rolling setup only missing one thing.
Such an incredible device with everything a stoner needs built right in. The coffee table was a gift from a friend of a friend I remember you saying, hand made mostly from drift wood. It looks as if a bunch of wood has been bundled together with a couple flat planks on top also cut from drift wood.
Under the flat surface hides all the goodies and only a power cord hints to it. Right where the top planks meet, the split seeming to be a natural split in the grain, a single notch is cut just big enough to push a finger in. When doing so the table clicks and the top plants can be folded open from a sitting position. The plank closest flips over resting at the perfect position to roll from while sitting and the further plank only stands straight up but perfectly within reach.
Attached to the plank standing up is an electric buster, rollies, filters, pipes, torch and hot knives. Everything custom built including the buster made from a coffee grinder in its own wooden housing.
The grinder was neat put the weed in the top and it spits it out the side into a little tray when done operating automatically.
Each pack of rollies was notched into the driftwood with a custom slip in from the top cover that allowed just the active rollie to poke out easy to grab.
Filters had their own little wooden container with a lid and small window on the side.
Pipes hung neatly from their own hooks which looked like the ones used to hold pool cues, the push in type but adjustable.
The torch was the best part with a holder for the knives and lever. One movement downwards moved the knives away from flame and dropped the pin onto them making so anyone can one person toke with a proper glass toker which was also setup in the same lever contraption with a little rubber hose to reach either end of the table.
The table had everything a stoner needs except one crucial thing…
A Mini Fridge Filled With Green Karma Beer!!!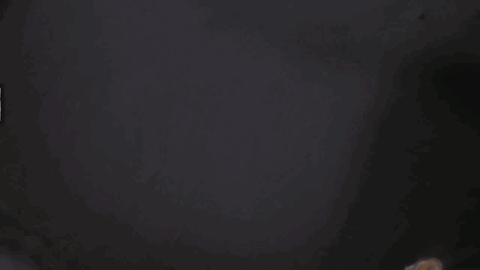 Look For The 5-Min #FreeWrite Daily Prompt On MarianneWest's Blog To Get A Heads Up On The Daily Prompts
Has The Idea Of Being A Witness Crossed Your Mind?
For me it started as a desire to learn if I could do it.
Maybe It's Time To Run That Idea Out?
I for one will be certain to support in any way I can the new witnesses in their efforts to help maintain the blockchain... hit us up in discord 👌
Join The Smoke.io Discord Here
#blockchaincoffee #askmeanything #freewrite #paraphernalia