As I am sure you are aware the 4th of may is star wars day. If I have to explain to you why then clearly you are not a fan of the films. But because of this geeky holiday, there are always some fantastic Lego star wars offers around. Of which I am hoping there will be some great sales that will be fantastic for investments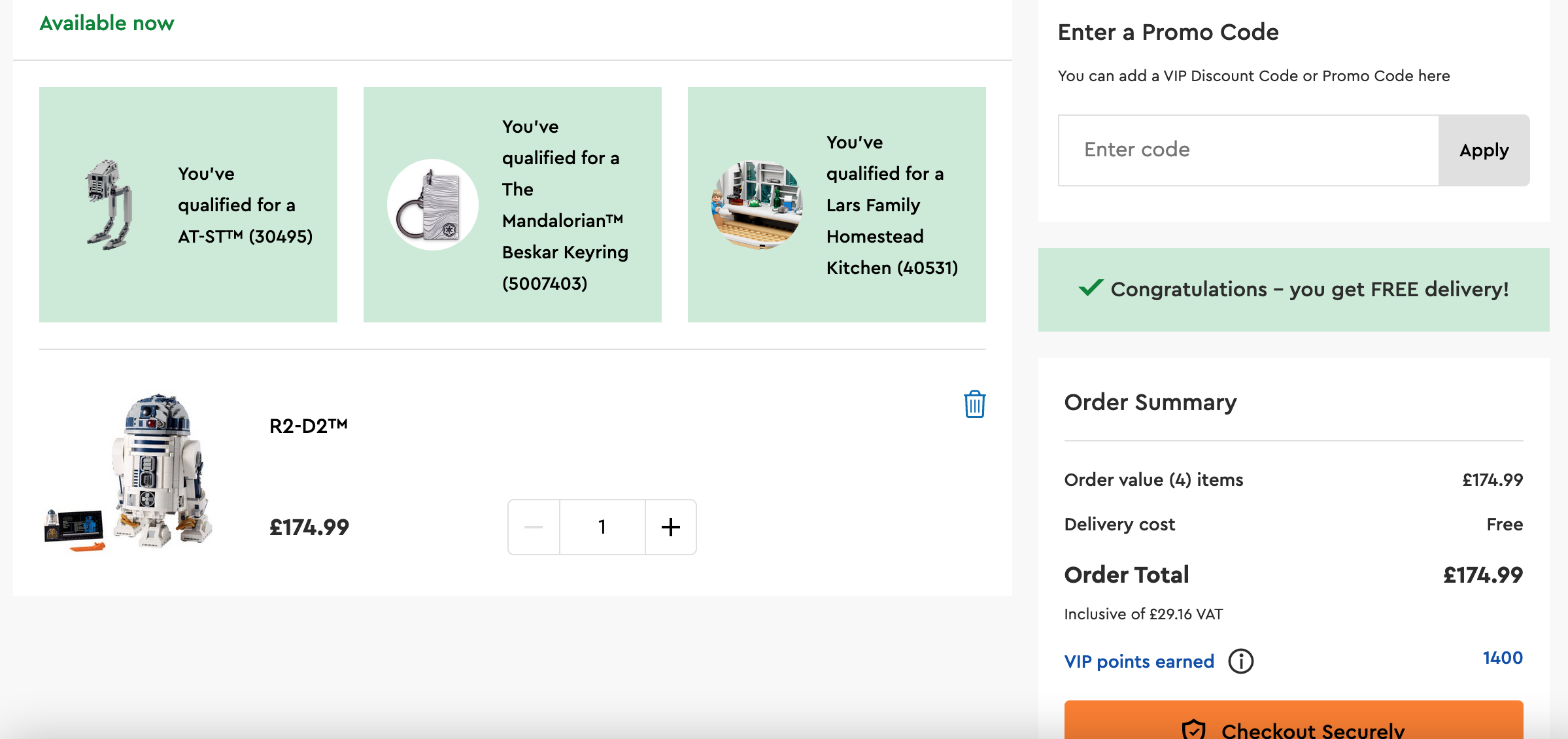 But also, if you buy Lego Star wars from the Lego shop you will get four fantastic benefits. That will give you fantastic value on the sets.
I added the R2D2 75308 RRP £174.99 set as you will need to spend £160 to get all of these offers.
Double VIP points
So first of all the double vip points. For these, you will need to sign up for the LEGO vip program which is like their membership program. You get some good competition offers and can build up some points to use for physical or online vouchers or tickets for Legoland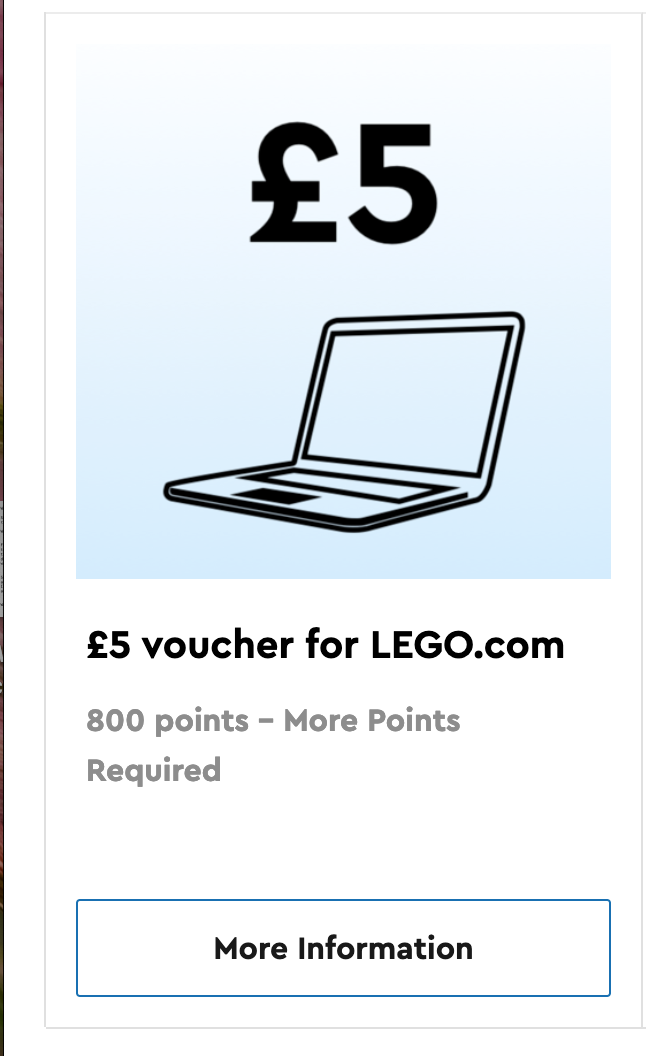 If you buy between 01/5/22 -08/5/22 you will get double VIP points.
The £175 R2D2 set will give you 1400 VIP points which are worth £8.75 in points. However, can only redeem £5 voucher at a time online but still an excellent cashback.
Lego 30495 AT-ST
For spending minimum £40 you get this cute little Lego set. Only a small polybag set. Probably only worth about a fiver at the moment. But keeping hold of it and who knows.
Mandalorian keyring
For spending £70 you will get the Mandalorian keyring. Which is a cute little gift and memento.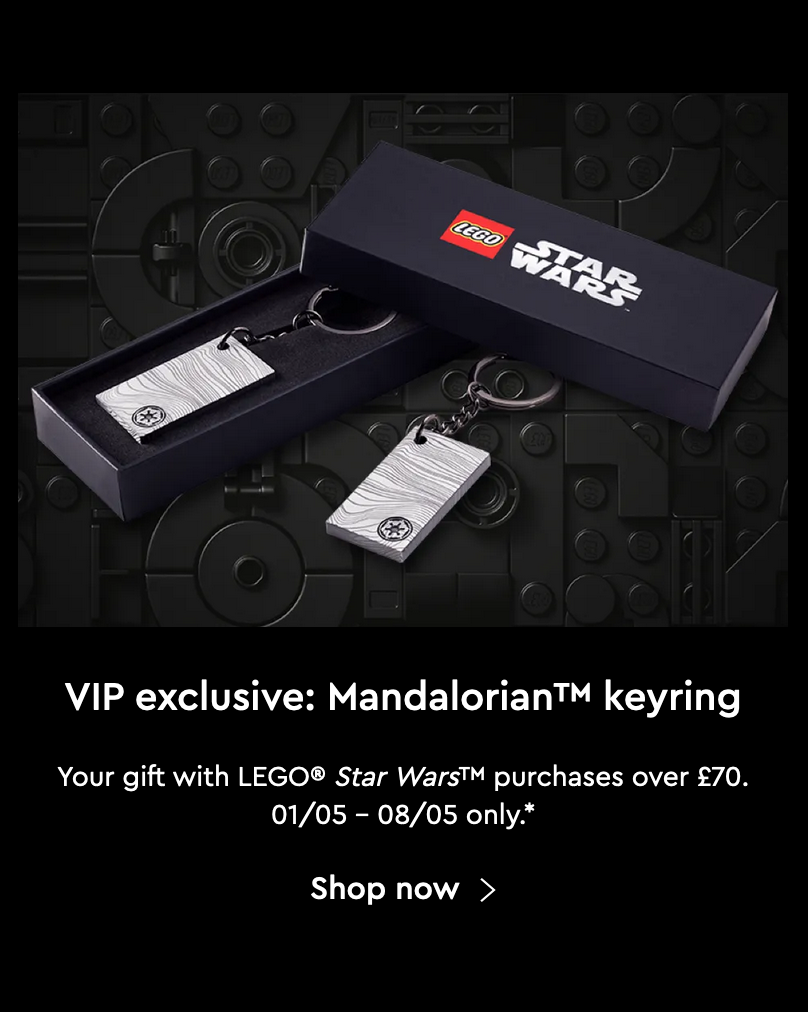 Lego 40531 Beru Lars Kitchen set
Lastly, if you spend all the way up to £160 as well as the other two gifts you will also get this cool little set. Based on the character from A new hope. Quite a unique Lego set.
Basically, if you have been looking at the Lego sets recently and have been contemplating a purchase then now would be a great time. With these three free gifts and the bonus of VIP points. Makes it easier to spend that money on some Lego.
As you will know normally my Lego purchases are well discounted. But there are always sets that are not often discounted. So personally I am tempted to snap up one of these and get all the yummy bonuses just not sure where to put it at the moment