So when I first started here my plan was to meet some people who shared some of my interests and maybe make a few bucks in the process. After being on the site for a while I did make a couple friends and a few dollars as well but no luck in finding anyone who shared my passion for fantasy literature.  As my search continued for some like minded folk I stumbled across the guys over at The Legendarium Podcast.
What is the Legendarium Podcast?
The podcast is a group of guys who get together once a week to talk about a wide variety of topics, ranging from fantasy books, comics, sci-fi movies, and general pop culture. It seems to be a core group of 4 guys, though they do have special guests/listeners on occasionally. The podcast started in February of 2014 and they have put out about 275 episodes to date. The quality definitely improves as the episodes go on but even the early podcasts are still worth a listen
.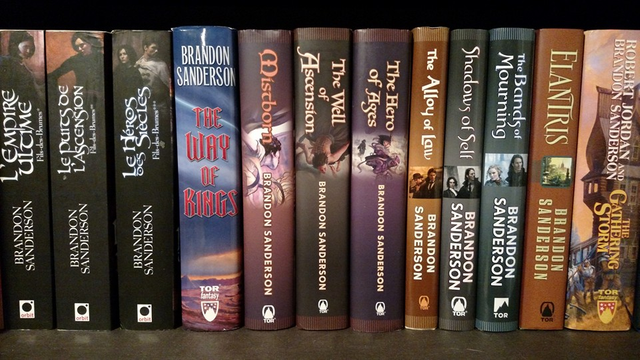 What can I expect to hear?
The podcast starts out covering The Lord of the Rings, which is a good place to start seeing as how most people, myself included, started their fantasy journey in J.R.R Tolkiens masterpiece. If you are already a fan of his works there is plenty there to keep you listening. They mix in the right amount humor (or attempted humor) along with good insight on the books themselves.
While Tolkien was the appetizer, I feel their best episodes have been the ones covering the works of Brandon Sanderson. If you aren't familiar with his work, he is one of the best and most prolific fantasy writers out there today. Starting with Elantris then moving into the Mistborn trilogy and followed by his epic series the Stormlight Archives, Sanderson has an ambitious plan to write individual series that all tie into a larger universe. Having already read these works, it was very entertaining to listen to other people as they read these books for the first time. The legendarium guys did a nice job of putting together both first time readers and people already familiar with the books so that you get a wider range of opinions. Other than Tolkien and Sanderson, they have also covered series by Terry Brooks, David Eddings, Robert Jordan, Patrick Rothfuss, Robin Hobb, Brent Weeks and many more.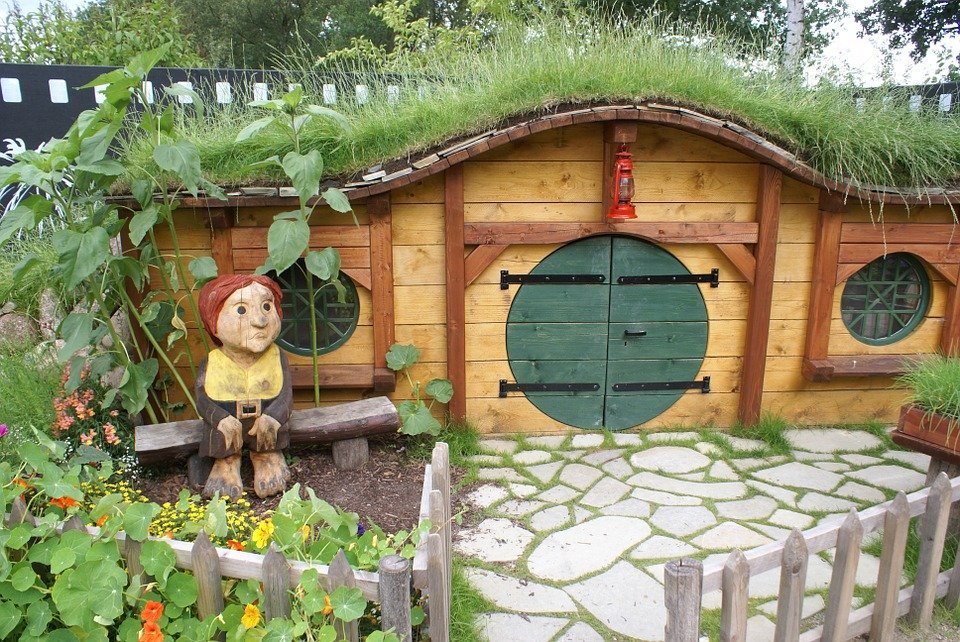 Why should I give it a listen?
Well, if you love any of these books or series as much as I do and are always on the lookout for a little more content, look no further. There is something entertaining in being able to listen to somebody experience a series you really enjoy for the first time. Whether you are just looking for a summary of the book, in depth discussions about what life lessons can be gleaned from a fantasy novel, or hypothetical discussions about which actor should play your favorite book character on screen, they have you covered.
I have tried listening to other podcasts related to fantasy stuff before and they seem to be either poorly executed or just way too nerdy. Keep in mind, I say too nerdy as someone who is actively seeking out fantasy podcasts to further my knowledge of fictional worlds. These guys, and I mean this as a compliment, mange to come off sounding like just a group of dudes reading books. Its a refreshing listen and really did add something to some of the books I already enjoyed, not to mention introduce me to some others I may not have considered before.
I decided to write a post about this because the podcast is relatively small still and I figure any notice this can bring can only help them out. You can check out their website at http://www.thelegendariumpodcast.com. So if you like fantasy or sci-fi and have a little time to kill, give these guys a listen.