What's up my fellow splinterlands lovers!
I hope all of you are doing well in your life and also enjoying this card game in your free time daily. This ongoing ranked season in the game has come to halfway today and only 7 days and a couple of hours left for it meet its end. However, as for my status in season so far, I have been doing decently well since the start and till now, I have collected a total of 74 season rewards chests and having another week in hand, I think I can at least from another 15 chests before the end, but most of that depends on the season end bloodbath where most of the players will get super active and play to reach their goals while fighting against the clock.
---

---
Apart from scoring more season chests and daily focus missions as well, another thing that I have set goal as usual is to hunt for the leaderboard prizes in diamond league. I am currently playing with a current trophies count of 4,006 and at the 12th position in the leaderboard and the distance between the top 3 is quite far right now. But I will start focusing on pushing trophies from now on so numbers will increase from here I hope.
---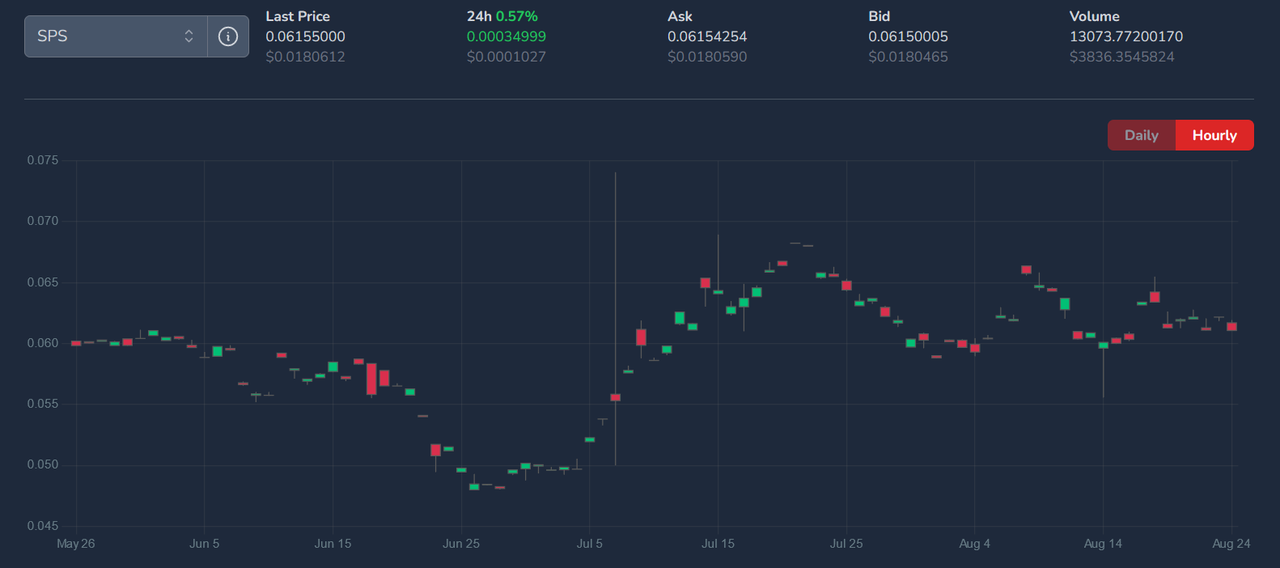 ---
On the other hand, because of the recent market downtrend, the price of SPS along with all the other coins and tokens has fall down a bit and is currently trading for 0.018$ per unit. So, you may consider it as a buy season it anyone is planning to increase their stake and earn more from ranked battles and from staking rewards. If you are not playing then just like your cards, you can rent Your SPS stake for extra earnings in dec and the SPS staking rewards would also wont get hurt.
---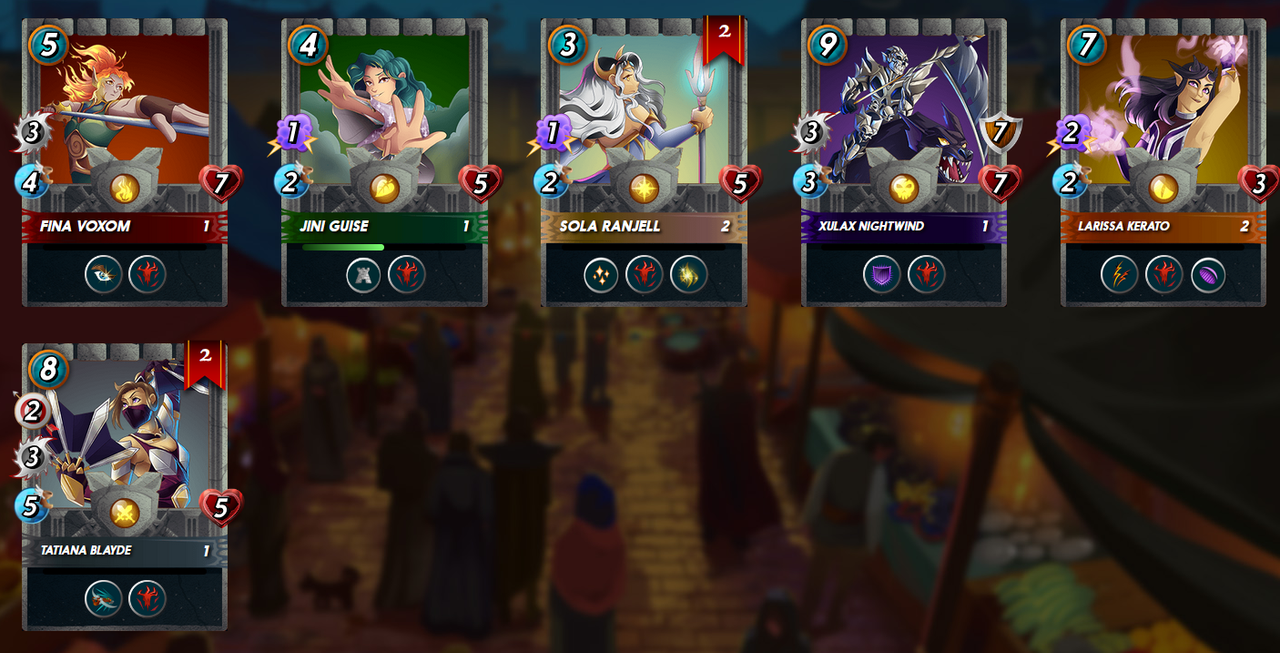 ---
Anyways, let us now move on to my main theme of this post as I will be talking about my top 3 choice for legendary type gladius cards. If you have been following my previous posts, I already wrote another 3 posts to showcase the top 3 choices on Commons, Rares and Epic cards and today will be the last post of this series where legendaries will get the limelight. So without further ado.. let's move and begin with my top 3 list at below.
---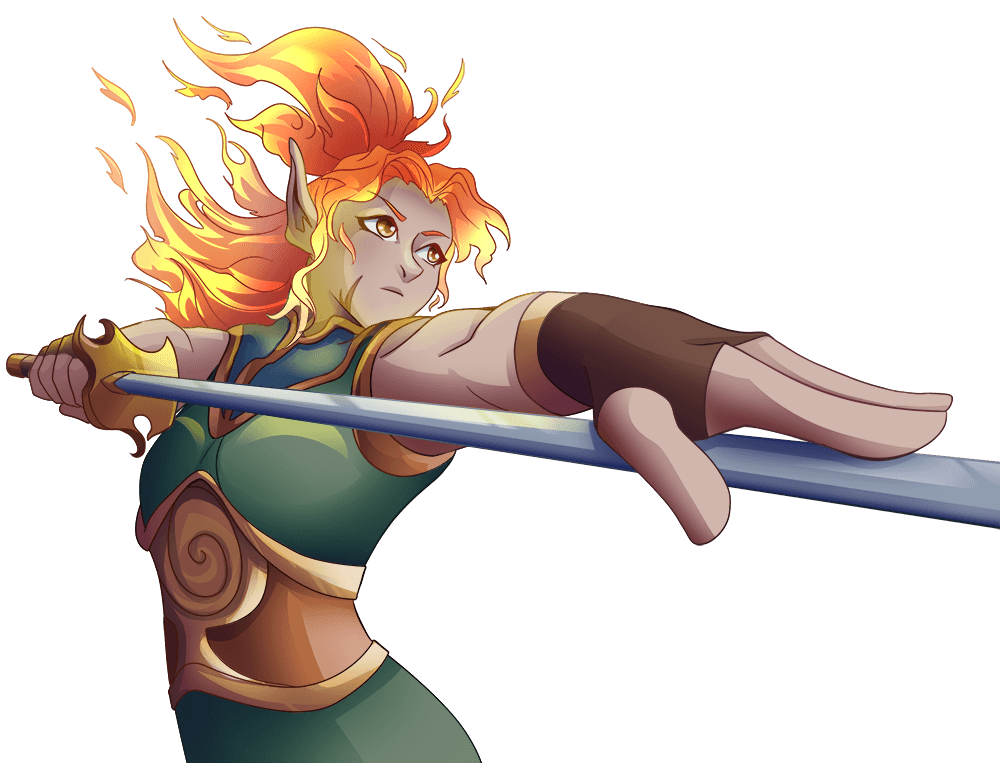 ---
Fina Voxom
The monster card that I would like to list at my top most liked legendary gladius card is no other than the amazing Fina Voxom. This is the first legendary card that I received long ago and its been a companion and served me well on my journeys till now, even being at level 1. It's opportunity ability hets unlocked in its initial level so having it even at level one gives you an extra hand in brawls and battles.
---

---
When being upgraded to max level, this card gets 4 melee attack at 4 speed with 7 health along with 5 abilities - Opportunity, Bloodlust, Piercing, Stun and Redemption. It's a death wish for enemy cards that has low health is for sure. However, I only have just one bcx of it in my inventory, so i am waiting for more to visit badly. Really it's opportunity ability with a decent speed can be combed with another 1 or 2 good opportunity monsters and you just made a killer sneaky deck. But yes, look for It to defend this monster as well with more shields and health cause it has only weak health.
---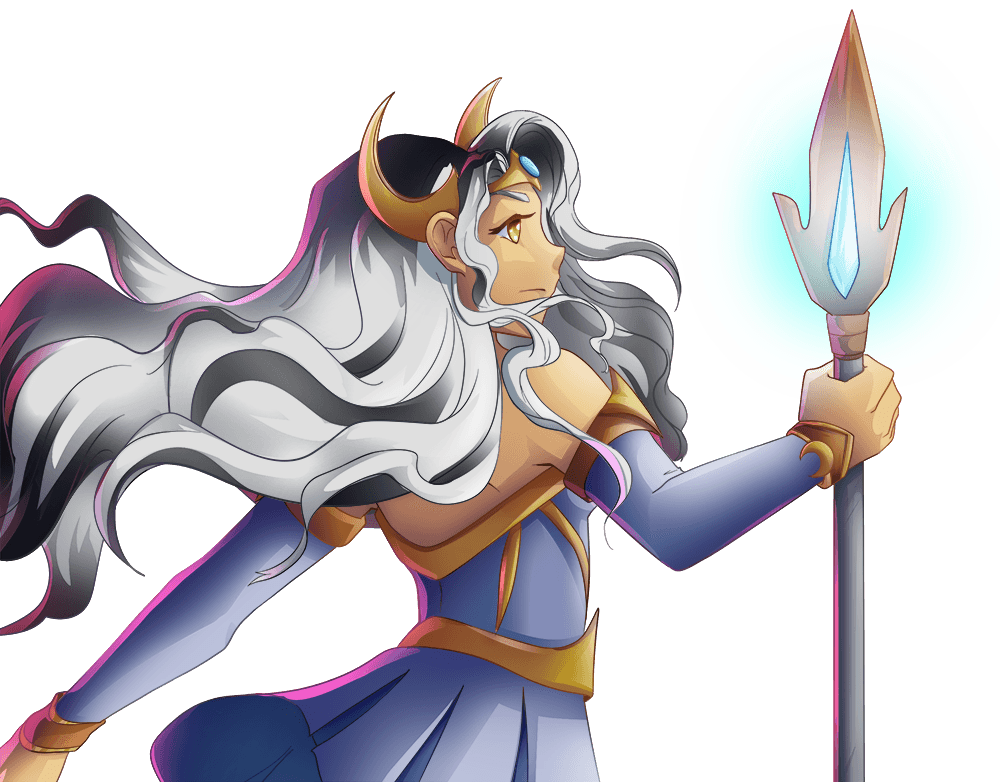 ---
Sola Ranjell
The second legendary card that I would like to tag Sola Ranjell here, who is going to be my second top monster because of it 2 things - its heal and cleanse ability and that I have been able to upgrade this card to level 2. It gives you a good defense and keeps you front position holder safe with healing and cleanse. This little attacker also helps to bear down enemies with its 1 magic attack but bad luck when facing void.
---

---
When you upgrade this monster to max level 4 which needs total. 11 bcx of cards, it will get 2 magic attack at 2 speed with 5 health along with 4 abilities - Heal, Bloodlust, Cleanse and Strengthen. So there it is, a full box of defenses with you just for 3 mana that it charges to be used in battles. As a healer monster, it already gets some rarity so hope I get some more BCXs of those Gladius cases to make it to the next level.
---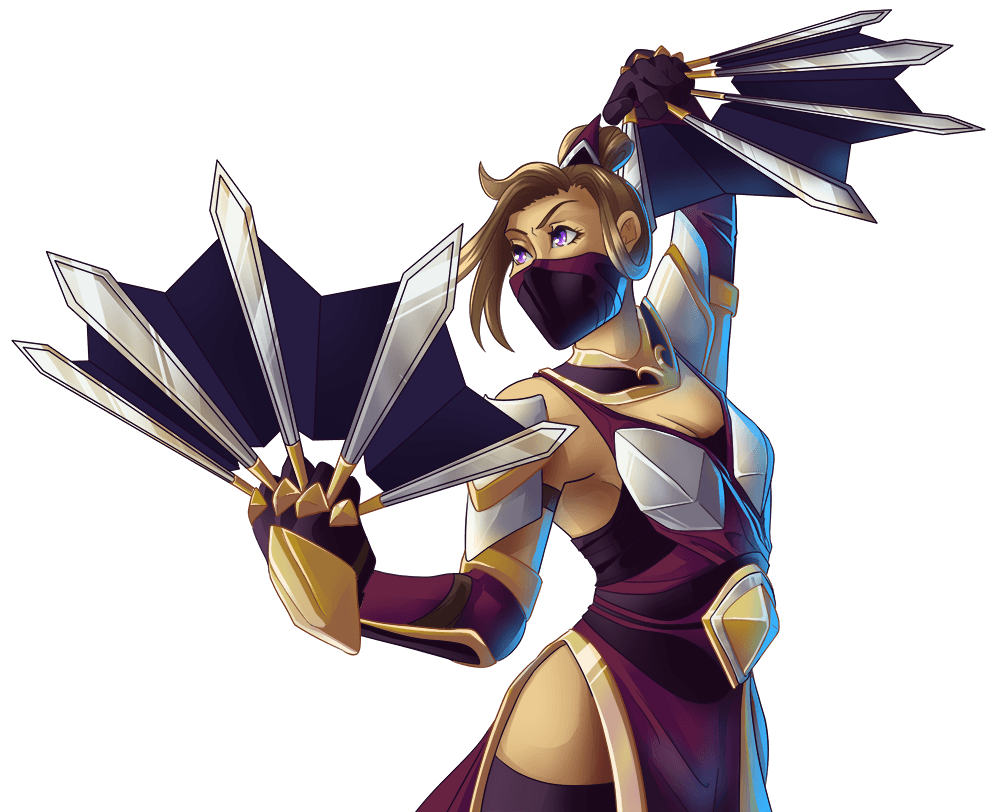 ---
Tatiana Blayde
The third and last legendary monster that I would like to showcase here is none other than the Tatiana Blayde and you must know he well already because of her dual attack type. Yea, this monster possesses dual Types of attacks ranged + melee with it which it will use every round. If rightfully used, this monster can bring much harm to the enemy cards, especially in melee mayhem and super sneak ruleset matches.
---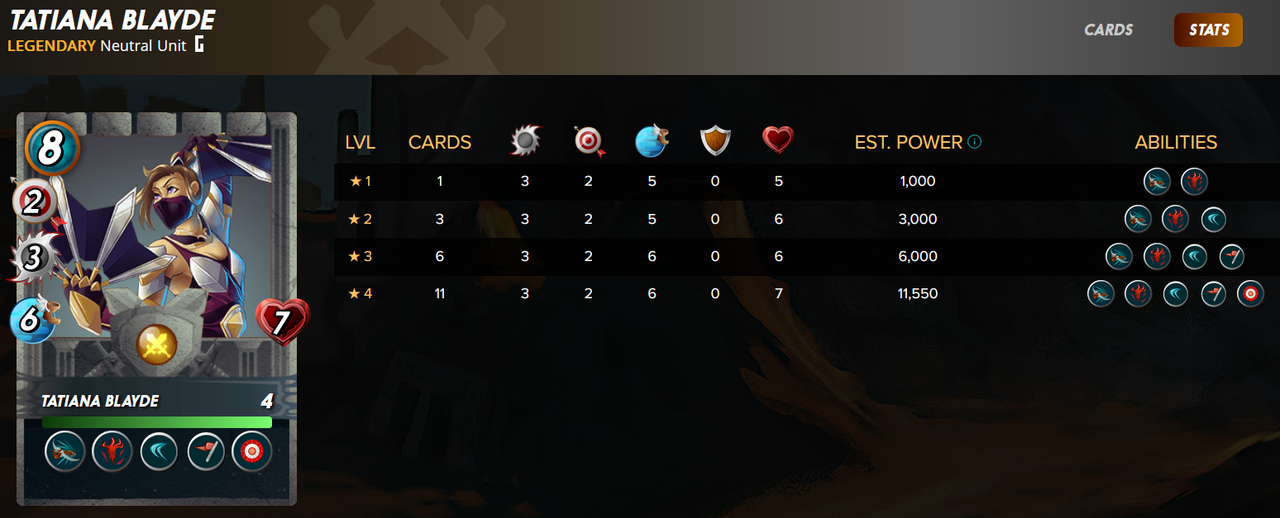 ---
When being upgraded to max level, this monster gets 2 ranged attack snd 3 melee attack at 6 speed with 7 health along with a whooping 5 abilities - Close range to help use attack from first position, bloodlust so +1 to all 3 stats whenever it kills down an enemy, Evade to more dodging chance against melee and ranged attack, The famous inspired Ability that gives +1 melee attack to all friendly monster and lastly the True strike ability that helps to attack with 100% accuracy. So, this monster is a total warehouse and thou I have only a level 1 of this card in my hand. It still serves me good in high mana limit brawls and ranked matches.
---
---
I hope you liked my top 3 ratings of the legendary type gladius monsters and also hope that you loved reading my post. When we talk about gladius monsters, we have to keep in mind that they are very rare to get from those chests and while I am still brawls regularly and also all the daily focus days. I have only got a few of them till now after such lf a long time. Anyways, let me know your top 3 in the comments below and I will be seeing you all in my next post.
---
---

Wish you all good luck on all of your future Splinterlands matches.
Thanks for visiting my post, Please come again!
Stay well and keep playing Splinterlands!
Want to start playing Splinterlands? Click here