Today I would like to talk about Space Token. I have discovered this token a few months ago and I have been using the staking features on Final Autoclaim Faucet as well. This is a really promising token that is already integrated into the Final Autoclaim ecosystem. Let' go!
What is Space Token
Space Token (SPACE-BEP20) is an innovative Cross-Chain Token  that maximizes profit with DeFI Yield Generation and Crypto Earning Systems.. It is also the utility token for Final Autoclaim. Final Autoclaim is a crypto earning website that allows users to earn over 70 different cryptocurrencies by completing surveys, doing small tasks, staking coins, or playing games. Final Autoclaim was created in 2019 and it is one of the leading crypto faucets with over 600.000 users.
SPACE is the very first token who permits users to learn about DeFi while receiving Bonuses on a crypto faucet like Final Autoclaim.
Tokenomics
There isn't any ICO, IEO, IDO or other crowdfunding.

Initial Supply: 350.000.000 SPACE
Dev & Marketing Wallet: 35.000.000 SPACE
Team & Funders Wallet: 35.000.000 SPACE
Community Airdrop:  52.000.000 SPACE
Liquidity: 105.000.000 SPACE
Final Autoclaim Wallet: 105.000.000 SPACE
---

---
SPACE Price Statistics
Some Statistics I took from coinmarketcap.com (2022-05-18)
Space Token Price: $0.01587
Price Change24h: $0.0004213 2.73%
24h Low / 24h High: $0.0135 / $0.01676
Trading Volume24h: $4,501.59 24.10%
Volume / Market Cap: No Data
Market Dominance: No Data
Market Rank: #5754
Market Cap: No Data
Fully Diluted Market Cap: $5,546,020.49
Cross-Chain Smart Contracts
The Space token is actually available on the Binance Smart Chain, Polygon (MATIC) and Fantom Opera network. Main Contract will be audited regulary.
Liquidity Mining
You can mine SPACE through liquidity mining at PancakeSwap, QuickSwap or SpookySwap. You will get rewarded to secure the network.
Rewards Bonuses and Fees Discounts
Holding SPACE Tokens will give you rewards percentage bonuses on the Final Autoclaim Platform. Up to 100% bonus on different available ways to earn cryptocurrencies: Staking, Games, Surveys, Autoclaim ..
Why holding Space Token?
You can get Different Bonuses on Final Autoclaim, including boost on Staking Pools APR, Autoclaim, Roll Game and Offerwall Rewards Boost, and Paid Jobs unlock. Furthermore you can enjoy SPACE staking with high APR! Once you bought some SPACE, join Final Autoclaim and enjoy these bonuses!
Additionally, SPACE Binance Smart Chain holders share in a 1% distribution fee. Your wallet grows with every transactions, buy or sell: 1% of each transactions is distributed to SPACE Holders
Where can you buy Space Token?
You can buy SPACE on Decentralized Swaps from 3 different blockchain:
Pancakeswap 
Quickswap 
Spookyswap
How to get free SPACE tokens?
Earn up to 1.45 SPACE every 2 minutes on DutchyCorp Faucet
https://faucet.ovh/?r=Yotingo
Earn up to 1.36 SPACE every 30 minutes On Final Autoclaim Faucet
https://autofaucet.dutchycorp.space/?r=Yotingo  
Earn up to 84% APY by staking on Final Autoclaim
Liquidity Mining on (Pancakeswap, Quickswap, Spookyswap)
---

---
Addresses & Wallets:
Space Main Contract (BSC)
0x9d9affac2175ef541642035ab66f5fe7df813851
Space Bridge Contract (Polygon)
0xb53ec4ace420a62cfb75afdeba600d284777cd65
Dev & Marketing Wallet
0x4e41a57a6128e20e0197c299552661bda4f9f346
Team & Funders Wallet
0xbeCC7796bf7A7274CA59b682812daA1991617F0a
Legal Expenses Wallet
0x9da6a5ded3b209bd1d7e167815d02b3422426ff2
Final Autoclaim Wallet
0xe9418496b1f2aba486153d5d35768641699c1942
Space Charity Wallet
0x89af4b8ccedb63016cb2601d7f93c1f69a8b67ec
Airdrop Wallet
0xa88cf6f3edf22bde84d13e517b53a75fc31e9c8a
Burn Address
0x0000000000000000000000000000000000000001
Website
https://spacetoken.tech/
BSCscan
https://bscscan.com/token/0x9d9affac2175ef541642035ab66f5fe7df813851
PancakeSwap
https://exchange.pancakeswap.finance/#/swap?outputCurrency=0x9d9affac2175ef541642035ab66f5fe7df813851
Quickswap
https://quickswap.exchange/#/swap?outputCurrency=0xb53ec4ace420a62cfb75afdeba600d284777cd65
Chart
https://charts.bogged.finance/?token=0x9d9AFFAc2175Ef541642035aB66f5FE7Df813851
Twitter
https://twitter.com/SpaceTokenBSC
Telegram
https://t.me/SpaceTokenBSC
Medium
https://space-token.medium.com/
Reddit
https://www.reddit.com/r/SpaceToken/new/
Discord
https://discord.gg/3PPhDwzbXd
What is a Bitcoin Faucet?
Bitcoin faucets are a reward system, in the form of a website or app, that dispenses rewards in the form of a satoshi, which is a hundredth of a millionth BTC, for visitors to claim in exchange for completing a captcha or task as described by the website.
There are also faucets that dispense alternative cryptocurrencies. Rewards are dispensed at various predetermined intervals of time. Faucets usually give fractions of a bitcoin, but the amount will typically fluctuate according to the value of bitcoin.
❤️ Thank you for reading❤️
👇 Use the slider down the page to earn & tip free cryptocurrency 👇
(Join Publish0x and earn Cryptocurrency for reading and writing articles!)
MORE FROM YOTINGO
https://www.publish0x.com/@Yotingo
https://read.cash/@Yotingo
https://twitter.com/YotingoMTL
---
⭐ Quick list of games, apps & websites to earn crypto: https://linktr.ee/yotingo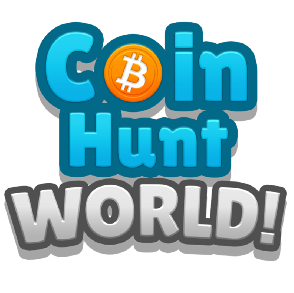 Play/Walk & Earn NFT, BTC & ETH!

Watch Ads & Earn Bitcoins!
Get Crypto Using Decentralized Engine
Walk & Earn SWEAT Tokens!
Earn Passive Income + $5 Gift!
---



Please note that I am not a Financial Adviser, and these are not professional advices. Always do your own research before investing or before buying anything online! DYOR!