Ethereum is an open software platform based on blockchain technology that allows developers to build and deploy decentralized applications. Ethereum was created in 2014 by Vitalik Buterin which at the time was the co-founder of Bitcoin Magazine. Until recently, building blockchain applications required a strong background in coding and cryptography. Today blockchain applications are now actively being developed and deployed faster than ever before, thanks to the Ethereum network. Ethereum's core innovation, the Ethereum Virtual Machine (EVM) enables anyone to run a program on the network, regardless of the programming language. Instead of having to build an entirely original blockchain for each new application, Ethereum enables the development of potentially thousands of different applications all on one network.
The 'World Computer'
Ethereum essentially wants to be a 'World Computer' that decentralizes and democratizes the existing client-server model. With Ethereum, servers and clouds are replaced by thousands of "nodes" run by volunteers who aim to support the network. With this model, Ethereum aims to be inclusive and offer its services to anyone across the world.
Ethereum enables developers to build decentralized applications. Bitcoin, for example, is a decentralized application or Dapp for short. Decentralized applications are made up of code that runs on a blockchain network, which means they are not controlled by any individual or central entity.
Centralized apps, however, rely on the company (or another third-party service) to store credit card information, purchasing history and other personal data. The apps themselves are also governed by third parties such as Apple and Google, which maintain, curate and even censor the specific apps you're able to download. This current system comes with vulnerabilities, as hackers or governments can gain unwelcome access to your files and data without your knowledge. This means sensitive information can be stolen, leaked or even changed. A good recent example of this is the hack of 9/11 insurance documents where hackers tried to blackmail companies into sending them millions of dollars in Bitcoin.
What are the benefits of decentralized Ethereum Applications?
Because decentralized applications run on the blockchain, they benefit from all of its properties.
Immutability – A third party cannot make any changes to data.
Corruption & tamper proof – Apps are based on a network formed around the principle of consensus, making censorship impossible.
Secure – With no central point of failure and secured using cryptography, applications are well protected against hacking attacks and fraudulent activities.
Zero downtime – Apps never go down and can never be switched off.
There are so many industries and services which would benefit by being decentralized. We have already seen this with Bitcoin and banking but what about decentralized voting systems or decentralized social networks? With a decentralized voting system, there would be no worry of unfair outcomes due to manipulation or corruption as votes would be validated by code. With a decentralized social network, users would own their data and there would be no entity to steal or sell this personal information. Maintaining privacy and combating corruption are just some of the many benefits of decentralized applications.
What are the Downsides of decentralized Ethereum applications?
Despite all of their benefits, decentralized applications have their flaws. Smart contract code is written by humans, which means there is room for error. Code bugs or oversights can lead to unintended adverse actions being taken. If a mistake in the code gets exploited, there is no efficient way in which an attack or exploitation can be stopped other than obtaining a network consensus and rewriting the underlying code. A good example of this occurring where the smart contract code was exploited was the recent attempt of an exit scam from rogue founder "Bruno Block" on Oyster Protocol. Bruno exploited a flaw in the smart contract code of Oyster Pearl to steal and immediately sell $300,000 worth of newly minted coins. This inflated the total supply and reduced the overall value of the Oyster Pearl cryptocurrency. Luckily for investors, the Oyster Pearl team was able to move quickly and fork the Oyster Pearl code into a new cryptocurrency called Opacity. By rewriting the code and removing the smart contract exploit, the team was able to halt the damage caused by the rogue founder and move on with their project. Opacity has since moved on from its exploit with its goal to provide decentralized cloud storage based services.
Ethereum as a Crowdfunding Platform (ICO's)
Ethereum is also being used as a platform to launch other cryptocurrencies and grow the entire ecosystem of crypto. Ethereum allows developers or companies to raise funds for their cryptocurrency with an initial coin offering (ICO). In this fundraising strategy, the issuers of the token set an amount they want to raise, offer it in a crowd sale, and receive Ether in exchange. Billions of dollars have been raised by ICOs on the Ethereum platform over the last few years with massive ecosystems being formed in the process. Binance Coin (BNB), OmiseGO (OMG) and Basic Attention Token (BAT) are just a few examples of cryptocurrencies created and sold via a crowd sale on the Ethereum network.  
There are many ways you can get started with the Ethereum network and even store Ethereum tokens to potentially take part in ICO's. One of the easiest ways is through the MetaMask browser extension. This extension turns Google Chrome into an Ethereum browser and allows anyone to easily run or develop decentralized applications from their browser.
How to get Ethereum
Ethereum was one of the first cryptocurrencies created, emerging in 2015 along with cryptocurrency platform: Coinbase. Since it was one of the first cryptocurrencies in the space it has very high liquidity and can be purchased from nearly every cryptocurrency exchange. Ethereum also has its own trading pairs meaning you can purchase other cryptocurrencies like Bitcoin or Litecoin with Ethereum. Currently, you can trade and purchase Ethereum on cryptocurrency exchanges such as Binance, Coinbase, and Kucoin. For Canadians, Shakepay offers a seamless and secure platform to purchase Ethereum with Canadian dollars.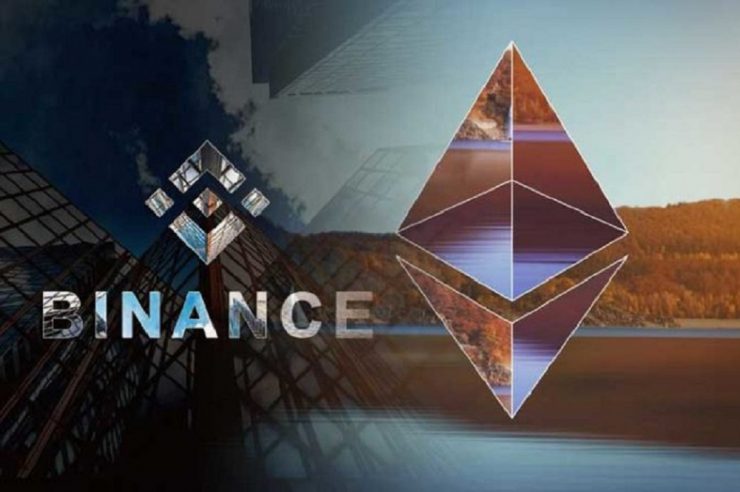 What is Ethereum: Conclusion
The Ethereum platform is helping shift the way we use the Internet. Decentralized applications are pushing a fundamental change to an era where users take back control over their data and privacy. Ethereum and decentralized applications in general, also help combat corruption as smart contracts and well-written code keep systems secure. It's apparent that Ethereum is emerging as a leader in blockchain technology that will become integrated with future industries. We already see current industry leaders using Ethereum to create innovative systems on the blockchain. For example, JPMorgan publicly open-sourced its Quorum platform, which is architected and developed around Ethereum. Several other major banks are using Ethereum, and Microsoft is using its Bletchley platform on it as the foundational blockchain element.
While Ethereum is still in its early days, there are constant changes and upgrades being applied to the network. Ethereum is constantly evolving as proven by its proposed Constantinople upgrade which will completely change many of Ethereum's features for the better. Ethereum looks to be a truly transformational platform with many of the most exciting applications yet to be developed. It is a creative tool that enables an era of decentralization to flourish and we can only begin to wonder about the unimagined possibilities that await.
Video from Blockgeeks