Introduction
My intention was to compare the KeepKey, Ledger Nano X and Trezor T and write an article showing the results.
I couldn't find enough reasons to even mention the Trezor and Ledger and will mainly focus this article on the only hardware wallet I would consider using.  There is not much point in advertising the other two hardware wallets at all.
There are plenty of online reviews touting the Ledger and Trezor wallets.
Like I explained last month, Hardware Wallets Should Be Called Hardware Passphrase Managers.
Wallets don't actually hold any assets whatsoever.  The only thing they hold is the necessary means of proving ownership of your cryptocurrency and signing transactions.
KeepKey Hardware Wallets
A KeepKey hardware wallet is an underutilized and overqualified computer designed to do very little work.  The KeepKey requires very little power to run and dissipates very little heat.  Hardware wallets cannot output enough heat to make toast as my Asus gaming PC can.
The KeepKey hardware wallet pico-computer has only one input button and an OLED output display.  The processor contained within the aluminum body is extremely dumb and only serves to provide 2 specific functions.  The only things the KeepKey wallet can actually do is sign transactions and store keys while looking beautiful.
A software wallet living on your PC is safe as long as it is completely malware-free and contains no viruses.  The KeepKey hardware wallet is too dumb to be affected by viruses and malware.  Security is achieved by the inherent simplistic design of the KeepKey hardware wallet.
Contrary to popular belief, KeepKey hardware wallets don't run complex apps nor connect to the Internet.
A computer that connects to the KeepKey contains the sophisticated applications that can communicate with the hardware wallet.
Your KeepKey wallet never can transfer keys, porn, viruses or malware to or from the computer.  All the hardware wallet can transfer is signed and unsigned transactions.
The only way the bad actors can get you is by tricking you into approving a compromised transaction.  It is vital that transactions on the computer match the transaction displayed on the OLED screen to prevent unintended account transactions.
KeepKey Attributes
The KeepKey hardware wallet is the most elegant and of the 3 tested.  Ledger Nano X and Trezor T did not provide me with enough reasons to even mention them much in this article.
The KeepKey is larger than the others and rightfully so.  I can easily see my transactions on the beautiful OLED display without relying on scrolling text.
My KeepKey is the perfect size and not too large as some claim.  A device designed to be in control of long term storage does not need to accompany me everywhere I go.  My KeepKey will stay home when I go out.  I saw a recent negative review about size - "The KeepKey is twice the size of Trezor 1 or Nano X", OH MY!
KeepKey hardware wallet does not require much clicking as does the other hardware wallets in question.  The single input key is used to basically approve transactions when necessary.
ShapeShift Exchange
KeepKey was acquired by the exchange ShapeShift and offers an in-wallet exchange allowing trading without the usual fees on other exchanges.
Holding FOX Tokens eliminates spread, fees, and any commissions from leaving only the usual miner fees associated with any wallet or exchange.
There appears to be ample liquidity and thousands of trading pairs.  Your keys remain with you throughout any trade transactions.
You are not required to use ShapeShift for trading and need not surrender any personal info if you want to use ShapeShift like any other cold wallet.
KeepKey can handle ERC20 coins on the Ethereum network even if some of them can't be accessed natively. 
KeepKey can natively supports: Bitcoin, Bitcoin Cash, Bitcoin Gold (in the KeepKey Client), DASH, Dogecoin, Ethereum, Kyber Network, Litecoin, and DigiByte.
Native support for ERC20 includes 48 token too numerous to mention here.  MyEtherWallet integration provides approximately another 1,000.
Key Importance
Don't ever underestimate the importance of keys.  Software and hardware wallets require a key phrase that proves your ownership of assets and gives you the ability to restore accounts if necessary.  Software wallets can become obsolete requiring restoration to another device or software app.  Hardware wallets are physical and can be lost, stolen, damaged or destroyed.  The ability to restore your accounts is dependent on the security of your keys.
It is simple as "Not your keys - not your assets." and  "Lose your keys - lose your assets."
Conclusion
My initial KeepKey order failed requiring me to re-order add a higher shipping cost of 41 USD but the situation was totally forgivable and understandable considering the current pandemic pandemonium.
You get what you pay for is true even in this case.  Trezor T and Ledger X high price is inflated.  The extra cost can be attributed to the brand names.
KeepKey is not as established and may not be in the position to demand higher price tags just yet.  
3rd place:  Nano X  💩💩
2nd Place:  Trezor T  💩
1st Place:   KeepKey wins with a zero score.
Official Links
Members can contact support@publish0x.com when requiring assistance or offering feedback.  Response time for email inquiries can vary but is usually 24 hours.
General help can also be obtained in the Publish0x Telegram group.  Please refrain from sending direct messages to admins and other members without prior permission or risk being banned and reported for spam.
Publish0x articles can be posted to the Telegram groups only once per post for a little extra exposure.  Failure to comply to rules may result in a banned account.
P0x Ambassadors Community is also available to all users.
Group members can generally help newcomers with many issues.  Account issues are never handled in the Telegram group and should be directed to support via email. 
Remember to use Presearch if you value privacy when online.

Comments are welcome and thanks for reading!
Feel free to add your Publish0x articles and join the group at Post Your Publish0x Articles Group and the new Facebook page Publish0x Articles.
Publish0x internal links
How It Works contains a list of other important resources. including Publish0x User Account Reference Guide.
Scan QR code or click for NFT collectibles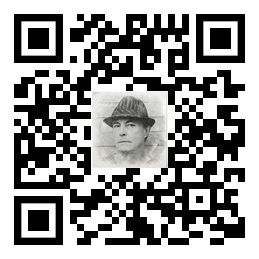 Facebook page - NFT