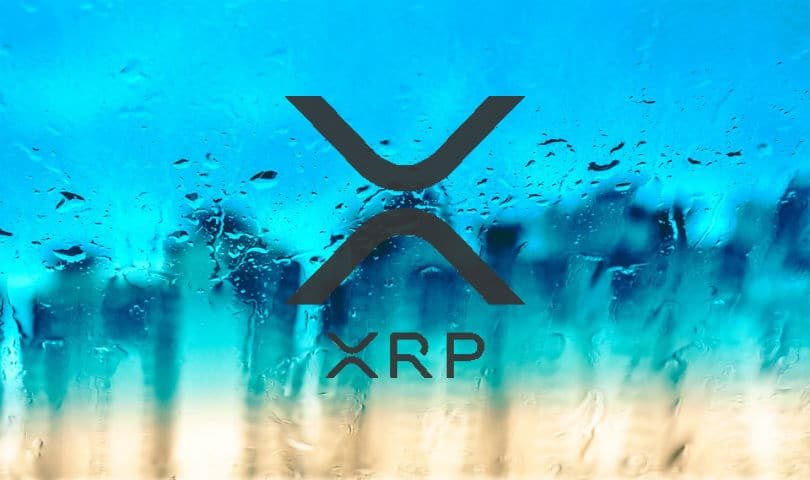 The price of the third-class cryptocurrency XRP is gradually approaching the critical resistance of $ 0.2000.
Currently, the price of XRP is trading around $ 0.19600 and it looks like the bulls have temporarily sustained above this level.
If the bulls remain stable above $ 0.100, it can continue to consolidate and look for momentum to rally to $ 0.2000.
The $ 0.19600 support level is doing its job well, keeping the momentum up and this level holding the best prices and also driving the bulls to seek the momentum.
XRP's current market capitalization is $ 8,660,118,140, ​​with 24-hour trading volume of $ 1,709,574,888 and circulating supply of 44,112,853,111 XRP.
The technical chart shows that the XRP bulls are attempting to correct the previous declines, with an attempt to rally above $ 0.1990.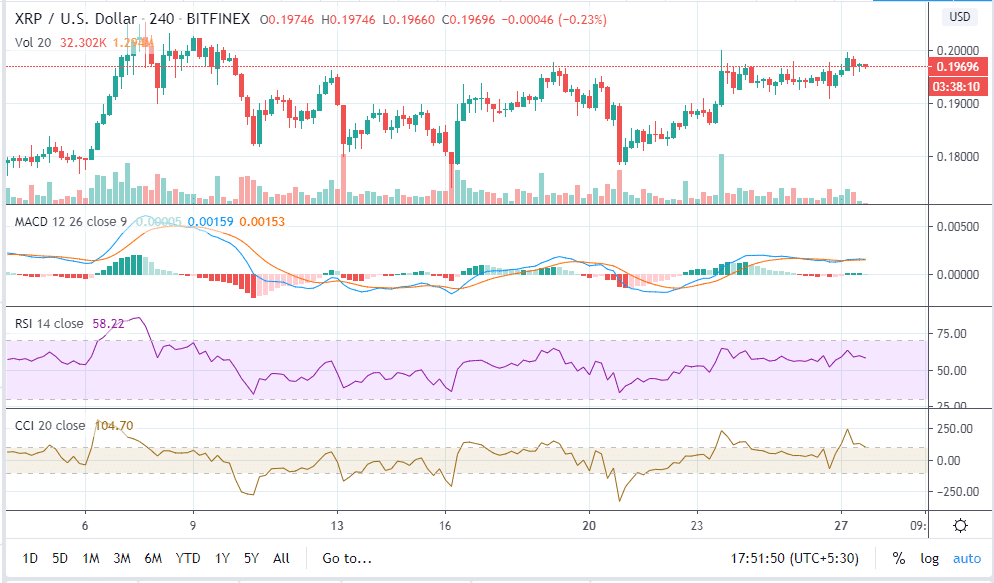 And at the moment the bulls are facing a stiff resistance at $ 0.2000. Around $ 0.1960 is confused when the price is constantly struggling.
Technical indicators and amplitude of fluctuations are showing an increase in the buying volume of money.
Even the price traded with volatility also shows a positive signal because there is an increase in buying power, this can help strengthen the bulls' bulls.
See also: What is the bear market, what is the bull market? - Where did it come from? and characteristics of each type
The MACD indicator is showing that there is an increase in buying volume of XRP but there is also fierce competition from the seller.
The RSI is trading in the zone above the critical level 55 after a negative divergence from this zone.
Also, the CCI indicator is moving in the 'normal zone' after moving down from the overbought zone.
Resistance level: $ 0.2000
Support level: $ 0.19600