With bitcoin barely recovering after visiting the $17,500 zone over the weekend, several of the top altcoins in the market have seen some very interesting returns over the past 7 days. Among those cryptocurrencies highlighted in the market, Solana and Chainlink star, with more than 30% rise in both cases.
For this newsletter dedicated to the most appreciated cryptocurrencies of the week, we select the most successful within the top 20 according to market capitalization.
Solana (SOL) has been the biggest gainer of these 7 days, with an increase of more than 34% at the time of the cut of this report. This has brought the price of SOL to $36 for the first time since early June.
Chainlink (LINK), an oracle-focused network that integrated its Chainlink Price Feeds service into the Moonbeam smart contract chain, in Polkadot, is second in this top; while Litecoin (LTC) follows, even though exchanges like Binance have decided not to accept private transactions from that network.
To close this week's top, we find Polkadot (DOT) with 18% and Avalanche (AVAX), which is up more than 15% in the last 7 days range.
Despite the recent rally in its price, bitcoin is still down more than 12% at this time, while others in the top 10 are also in the red. Ether (ETH), for example, with almost 9% and Binance Coin (BNB) which fell almost 4%.
Returns To Levels Of Early June
For the first time in two weeks, Solana (SOL) is trading on exchanges above $36 per unit. And this has occurred after an increase of 34.35% in price in the last 7 days, at the time of writing this article.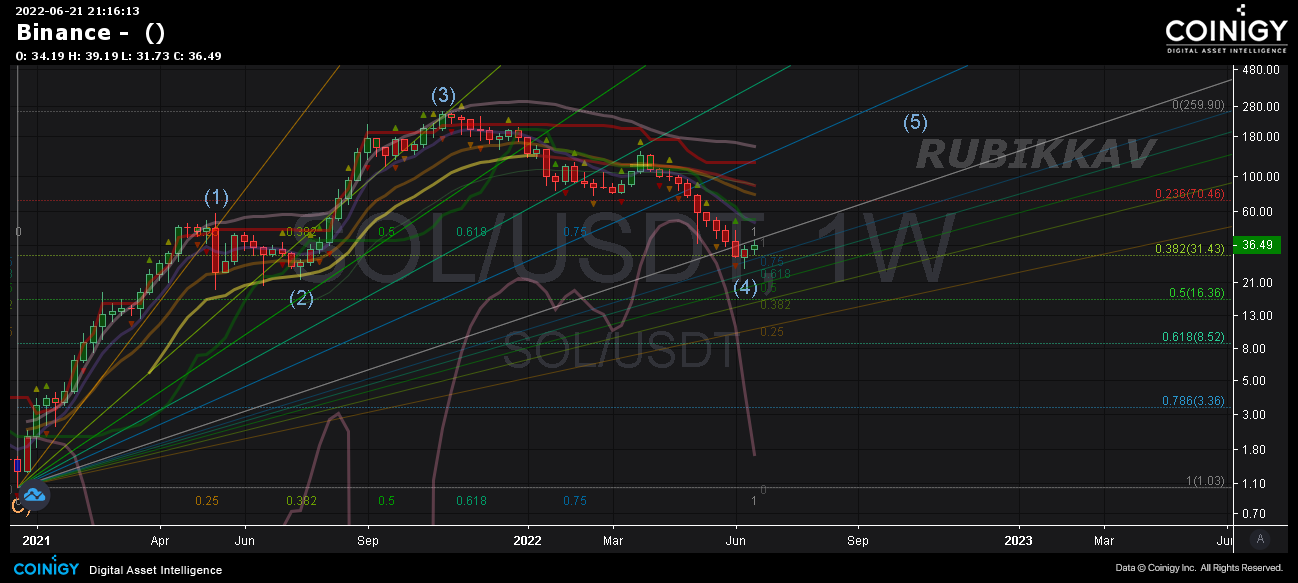 Solana has lived hard times in recent months. Not only in the market, but with constant drops in your network. However, SOL remains among the top 10 most valuable assets in the cryptocurrency market.
Right now, Solana has a cumulative market capitalization of almost $12 billion, which makes it rank 9th among all cryptocurrencies, counting stablecoins like Tether (USDT) or USD Coin (USDC).
Increases More Than 30% In The Week
Just like a couple of weeks ago, Chainlink (LINK) appears among the top picks of the week after integrating its price oracle into a new network. In this case, the smart contract sidechain on Polkadot, Moonbeam.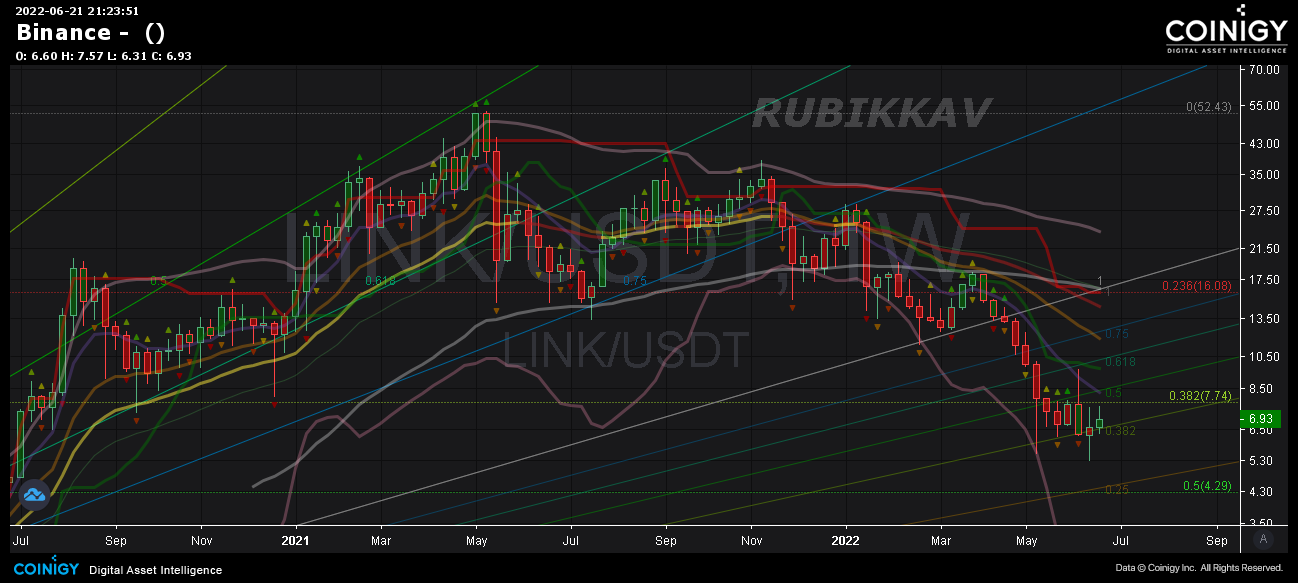 Over the last 7 days, LINK has appreciated by as much as 31.61%, surpassing $7 per coin on exchanges. This price is still a long way from its best levels this year, after LINK approached $30 in January.
Currently ranked as the 20th most valuable asset in the market, Chainlink has a capitalization of $3.28 billion and has moved almost $600 million of trading volume in the last 24 hours.
Binance Rejects MimbleWimble On Litecoin
In third place in the top cryptocurrencies we have litecoin (LTC), with a 26.57% increase in a 7-day range at the end of this article. The price of the coin is around $53 per unit, which after falling to a low of $40 just a few days ago, looks like a major recovery.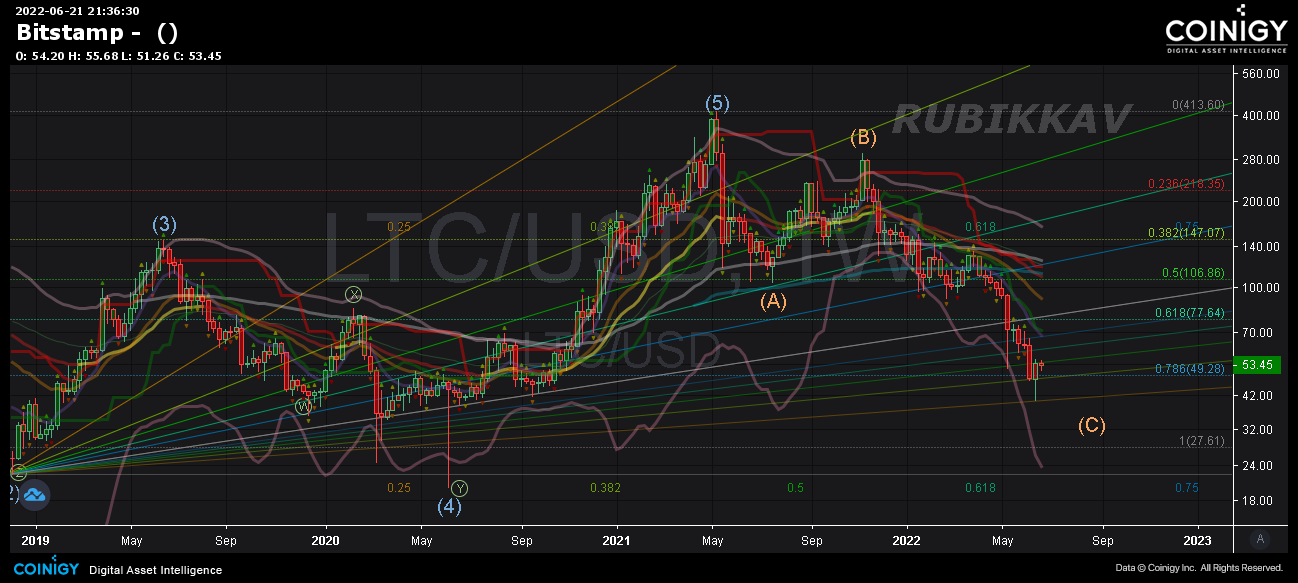 This rally comes despite something that could be seen as a blow to LTC's usability commercially: Binance, the world's largest exchange, announced that it will no longer accept Litecoin transactions using MimbleWimble. In short, the transactions that offer more privacy to its users on that network.
At the time of the cutoff for this newsletter, Litecoin boasted a market capitalization of over $3.6 billion and trading volume exceeding $1 billion in 24 hours.
Rising With 18% In One Week
Polkadot (DOT) is the fourth asset in this newsletter dedicated to the best performing altcoins on the market. During the last 7 days, DOT rose 18.07% and closed the cut of this article very close to 8 dollars per unit.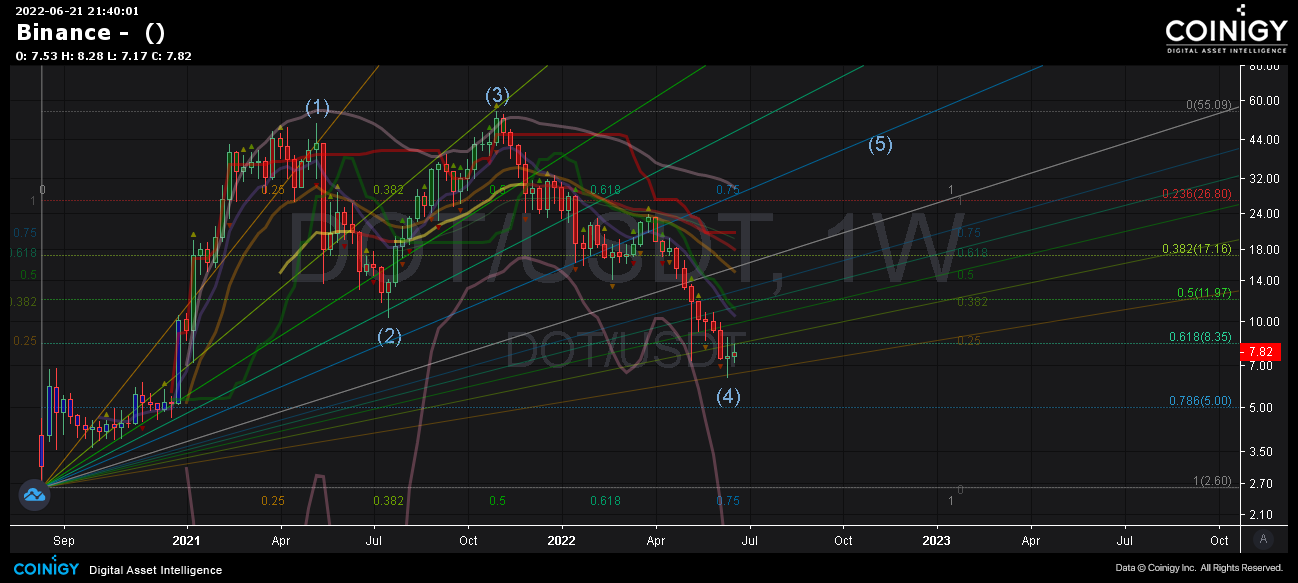 Despite this rally, Polkadot remains very close to its all-year low of just under $7. A little hopeful figure if one takes into account that in January it exceeded 30 dollars.
Polkadot is still in 11th place in the market, with more than 7.6 billion dollars of total capitalization and a trading volume of around 500 million dollars in the last 24 hours.
Rises 15% But Remains In The Abyss
The situation of Avalanche (AVAX) is very similar to that of Polkadot: it had a very positive week, it even rose 15.23% in that period, but it is still far from getting out of the pit into which it has fallen this year 2022.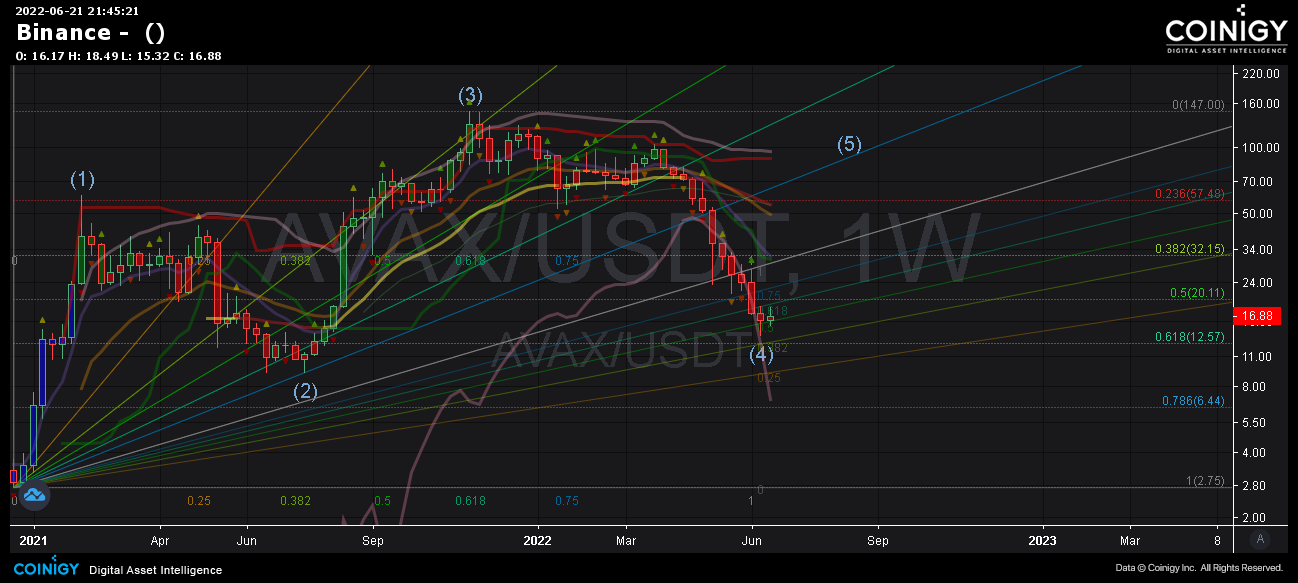 As of press time, AVAX is trading at $17.52 on exchanges. After touching 14 dollars per unit, the rebound is clear. But at the beginning of January, the token was above $116, so the current level does not look very promising in perspective.
Avalanche is the 16th most valuable asset in the cryptocurrency market, despite that bleak picture. Its total capitalization is close to $5 billion, while traders have moved almost $580 million worth of AVAX in the last 24 hours.
---