Paying daily expenses in Argentina is increasingly difficult due to the constant increase in prices. As the saying goes: "while wages go up the stairs, inflation goes up the elevator". Reason why the pocket of the Argentines is not enough to face the incessant inflation that hits the country.
This is demonstrated by the data released on May 12 by the INDEC (National Institute of Statistics and Censuses of Argentina). The agency reported that inflation in April was 6% compared to March, which includes an increase of 58% in the last twelve months. Until last month it was 55.1%.
This new figure is the highest since February 1992. The previous one that exceeds it was in January of that year, when it reached a rate of 76%. In other words, we are experiencing the highest year-on-year inflation in Argentina in the last 30 years. Meanwhile, the minimum wage in May remains the same as the previous month: 38,940 pesos.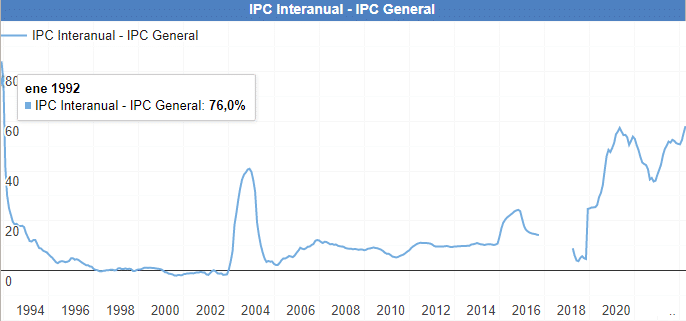 In this way, it continues to be the third country with the highest inflation in Latin America, after Venezuela (284%) and Suriname (61.5%). As for the rest of the region, all of them have an index of less than 11.8%, with the exception of Cuba (23.3%) and Haiti (23.9%).
According to INDEC, the division with the highest monthly increase was clothing and footwear, followed by restaurants and hotels, and then health. As for the areas that have suffered the least increases, alcoholic beverages and tobacco, communication, education, housing, water, electricity, gas and other fuels stand out.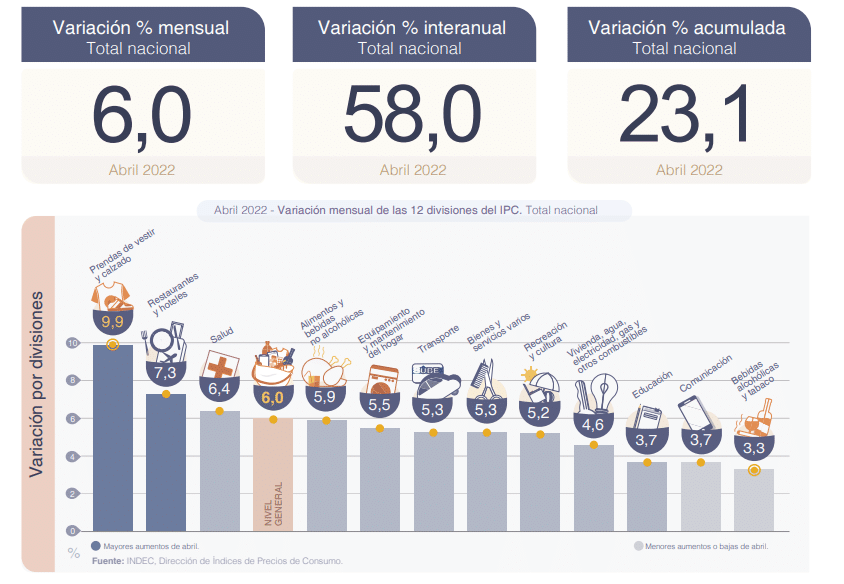 Argentines Salaries Are Not Enough To Pay The Cost Of Living In The Country
A report from the Center for Metropolitan Studies shared by Page 12 reveals that AMBA tenants have problems coping with rent. This integrates both the inhabitants of CABA and Greater Buenos Aires north, south and west.
The study reveals that 29% of tenants had to leave the house due to non-payment. A situation that occurs while 4 out of 10 Argentines allocate more than 40% of their salary just to pay the rent, he estimates. Likewise, he points out that many had to look for additional jobs to have more income and make changes in their consumption to support themselves. From usual expenses to changes in your health coverage.