Performing a geometric projection in time we can perfectly analyze the movements that are being made within an ascending symmetrical triangle that points towards a small high trend.
Our wave 1 continues but we identify a main interception point between one of the low trend lines and the main high trend line that has been respected since 2017 at the price around $7627, where it could have a positive break.
A strategy to take advantage of the movement of wave 2 continues on foot! Read here https://www.publish0x.com/rubikaventures/dirty-bitcoin-gangsters-operation-next-days-xrwllr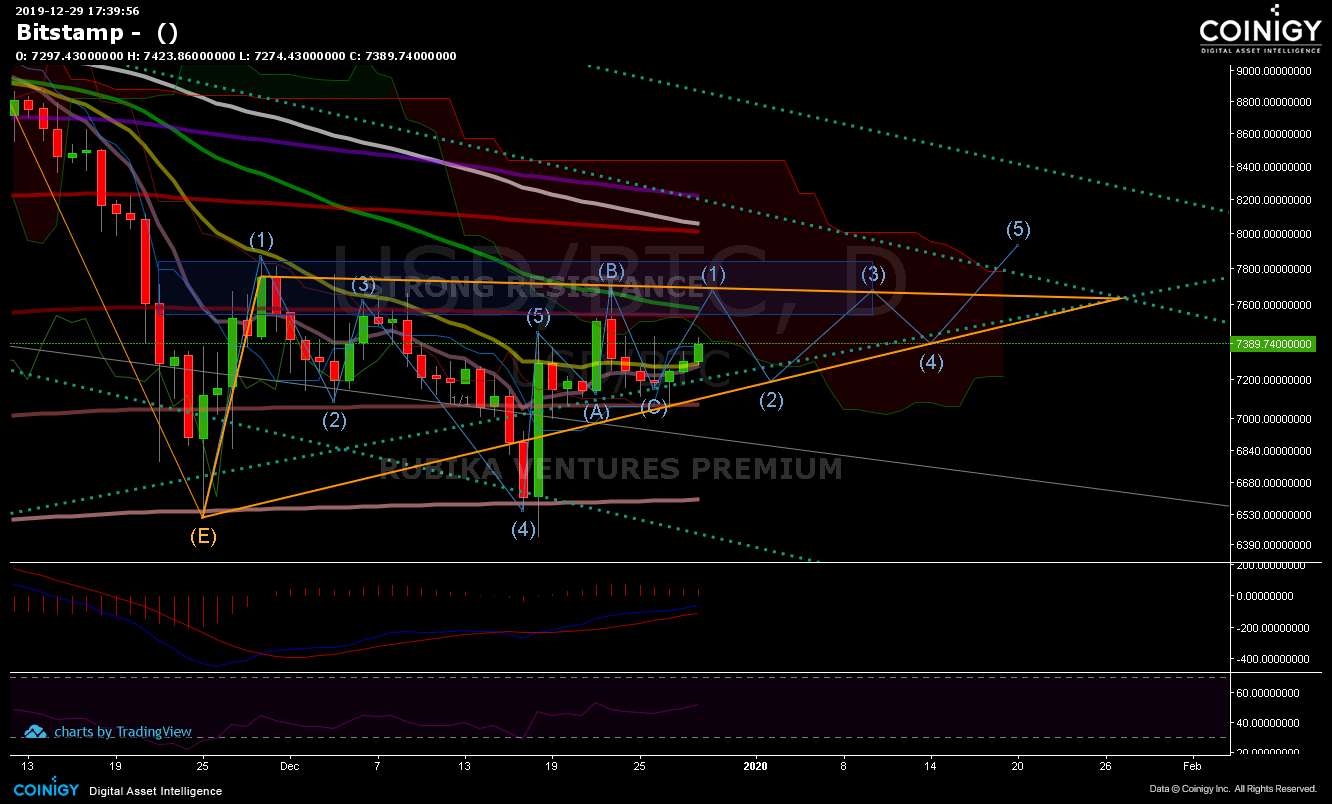 See you next year with more stories! With love 💛 Rubika Ventures Team.
---
Do you really love this article? please don't forget to tip or clap or leave us your comment to continue producing more content like this.
Receive all notifications for upcoming articles & news, trade strategies, market reports and the best trading signals in our free Telegram Channel  https://t.me/rubikaventures.
Follow us on Twitter, Facebook, Medium, Publish0x, & Instagram.
Remember, investment in cryptocurrencies or other assets has a moderate risk, so it is important to have a detailed study of the possible scenarios before placing your money at risk.
In another hang, for this week we will be offering lifetime plan for only 0.01 BTC so you can start the year with the premium best team!
This value covers: unlimited subscription to obtain trade signals for Binance, Bitmex and Bybit together with the Cornix autotrade service, market reports and academic articles!
Get your account now! @rubikaventuresc @phernandes277 (Telegram) https://t.me/rubikaventures.