Hello!
They are slowly coming to us. It is inevitable, they will all fall against the king.
More and more business are starting to accept Bitcoin and cryptocurrencies lately.
Yesterday The PornHub twitter announced the adoption of cryptocurrencies for subscription payment in access to premium content. They have enabled Bitcoin and Litecoin as crypto payment methods.

You can read their tweet here:
This is really huge because this website is ranked #56 in the world. Actually it is the 48th most visited website in the United States, and they accept Bitcoin as a payment method!
Can you imagina what would happen when Amazon, Google and the other TOP websites start accepting it?
The sentiment will shift at some point and they will follow this path. They will be late to the party as they don't want to have problems with regulators, but eventually they will.
The next phase for Bitcoin is the mainstream adoption. I can feel that we are getting closer but I am not sure if we'll be able to see it in the following 2-3 years.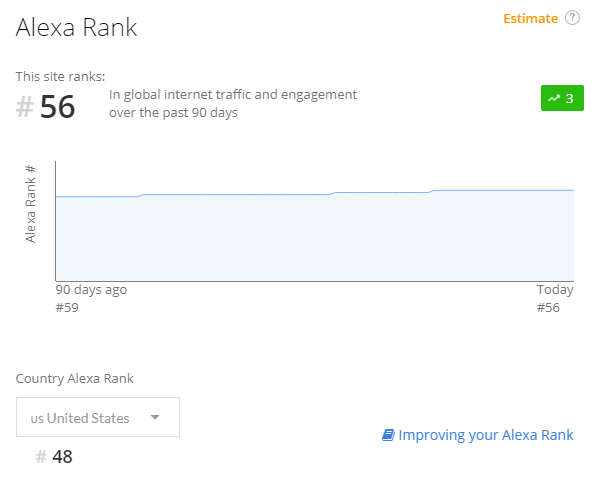 Source
Today Bitcoin has suffered a big price drop, is down around 6% in the past 24 hours.
Ethereum, goes down even a little more, up to 8% and falls from the psychological figure of $ 400.
It's funny how market sentiment can change in just a few days. We were recently thinking about new All Time Highs few days ago, and today it seems that everything is sinking.
In particular, I am getting used to these changes in market sentiment. The key is to think long term and if you really believe in the fundamentals, you don't have to suffer with these corrections.
Enjoy! 😊
---