Even when the process is quite easy that doesn't mean you're going to sell any token right away! A token, like any product or service, must create a demand. So if demand doesn't exist (most likely because the token creator didn't put the token to any use -a.k.a shitcoin) you are going to find yourself with a lot of tokens and no money at all.
---
Hi there Adepts! Questions have been pouring out recently on how to use memo.cash to trade the numerous SLP tokens showing these days for Bitcoin Cash. We will walk you through an easy process that in our opinion is pretty intuitive, but worry not, screenshots are coming to aid us -and hopefully you will finally get it.
Let's cut the crap in this tutorial, head to https://memo.cash/ and sign up if you haven't. Even a child knows how to sign up to a website so you don't need step by step screenshots for this.
Next let's fund your account with some Bitcoin Cash. Yes this is absolutely necessary, you need BCH to execute different actions. Luckily you don't need much. 0.15$ in BCH will suffice.
Send enough Bitcoin Cash to the given address, or you won't be able to do anything.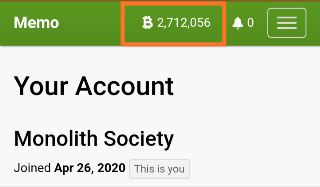 Press your balance to see your account details. You can also choose "Account" from the menu.
Head to your account details, as the picture shows, and copy yourbitcoincash: address or legacy address(1EvArxPUt...HvJG), depending on where are you going to transfer your funds from.
If you have no BCH at all, you will need to get it from somewhere/someone first. You can buy it of course, but if you want a little for free check this post:
Once funded your address, obviously you also need to deposit the tokens you want to trade. Use the simpleledger: addressto this means.
In your account details scroll down until you see the tokens you have transferred/stored there.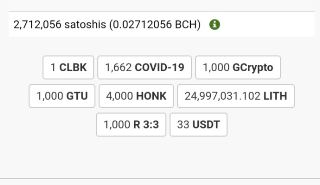 Choose the token you want to work with.
Now press the token of your choosing and in the next screen click «For Sale»
Under "For Sale" you have a list of active orders, giving you an idea on the price at which is valued your token right now.
Now press «Feed» and choose "Sales". The sales completed shows, giving you a better idea on the actual trading price over time.
When you are done analyzing, choose: For Sale --> Sell Tokens
Don't be stupid here. Don't try to sell too high or you're putting your money to waste; use common sense. If you hope your token might be valued higher later, then hold to that moment.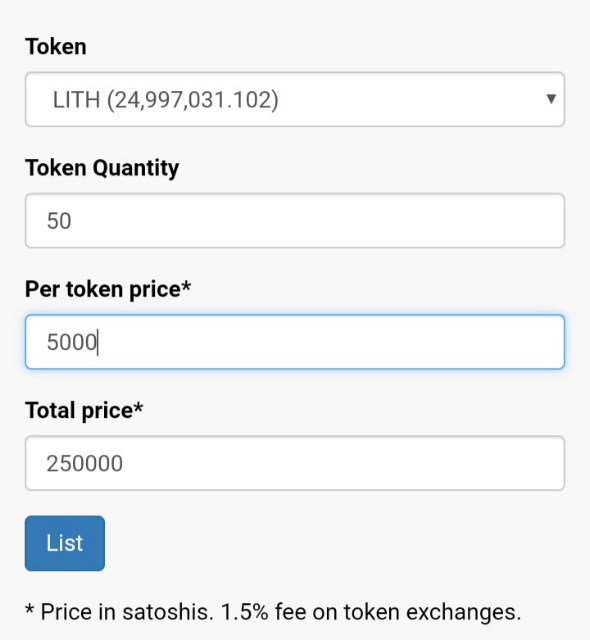 Select the token, the amount you want to sell and the price per each token.
Now simply fill the details. Price is given in satoshis. Exchange takes 1.5% fees.
Check everything is correct and press «List».
Thats all! You'll be notified when someone buy your token.
Monolith, signing off.
---
↗️ If you like this post Follow Us in Memo