One hundred days into LITH SLP Token adventure, we keep moving right on track. As we announced earlier, our biggest holders have received their dividends in Bitcoin Cash from Monolith's project earnings.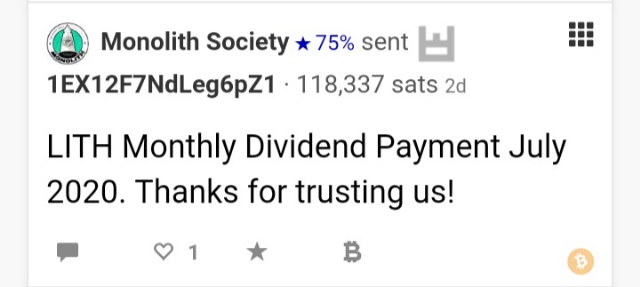 You can always follow our activities at https://memo.cash/u/1EvArxPUts 
Your holdings generate rewards every month, forever!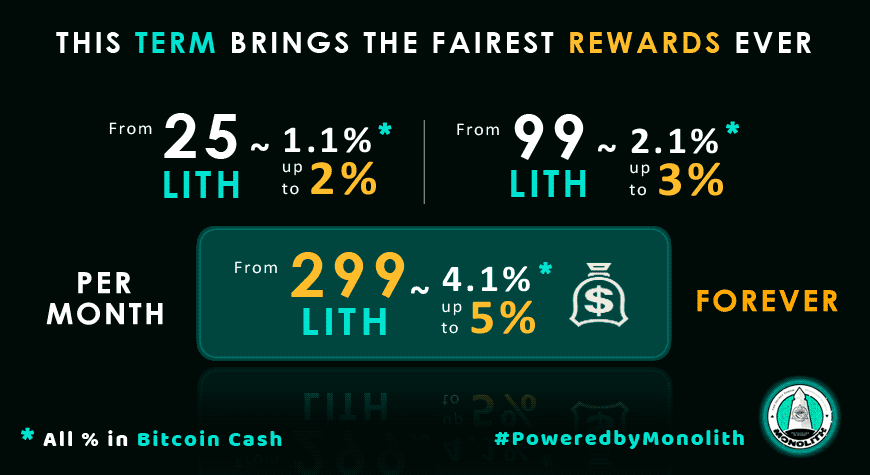 You could have been one of our fortunate investors, receiving over 4% profit this term, without worrying about the integrity or security of their funds. Much like going to your bank and claim the interests, just with us the interests are paid in crypto. This way only you are in full control of your assets.
We do not force you any "invest plans". Simply the more you buy and hold, the biggest rewards you're entitled to.
---
Don't hold any LITH yet?
Don't be left behind. You can access rewards Forever. Get some here!
Monolith, signing off.