Hi everyone, in this short post I'm going to be talking about Stormgain.
Stormgain is an app on which you can buy and sell various crypto's, Bitcoin options and gold and silver. The app gives you trading signals on whether you should buy or sell a cryptocurrency, based on its current price fluctuations.
Another purpose of this app, the one I use the most, is the free Bitcoin cloudminer. It doesn't make you a lot of money, but it's just pushing a button every 4 hours and it gets you a (small) stream of passive income. If you use the app to trade cryptocurrencies and have a high enough trading volume, you can start earning more by cloudmining.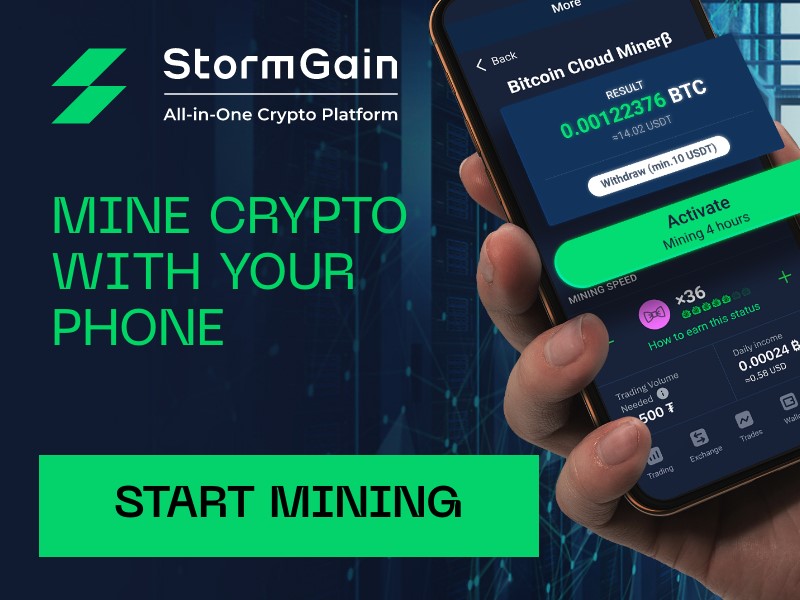 If you want to start cloudmining yourself and would like to get started with a bonus of 3 USDT, use this link to get the Stormgain app: https://app.stormgain.com/friend/BNS67566493
If you want to start earning interest on your crypto's like ETH, BTC and LTC, use this link to start up your Blockfi account: https://blockfi.com/?ref=b35df5a3 When depositing $100 or more into your account, you will get $10 worth of free Bitcoin.
DISCLAIMER: THIS IS NOT FINANCIAL ADVICE. ALWAYS DO YOUR OWN RESEARCH BEFORE INVESTING.