Crypto.com is an awesome platform that I started using after signing up for their MCO debit card. It's been over 3 months since using their platform so I thought I'd share my feedback.

We'll break this article down into multiple categories.
a) Using the MCO card
b) Buying crypto on the mobile app
c) Lending using Crypto Earn
d) Withdrawing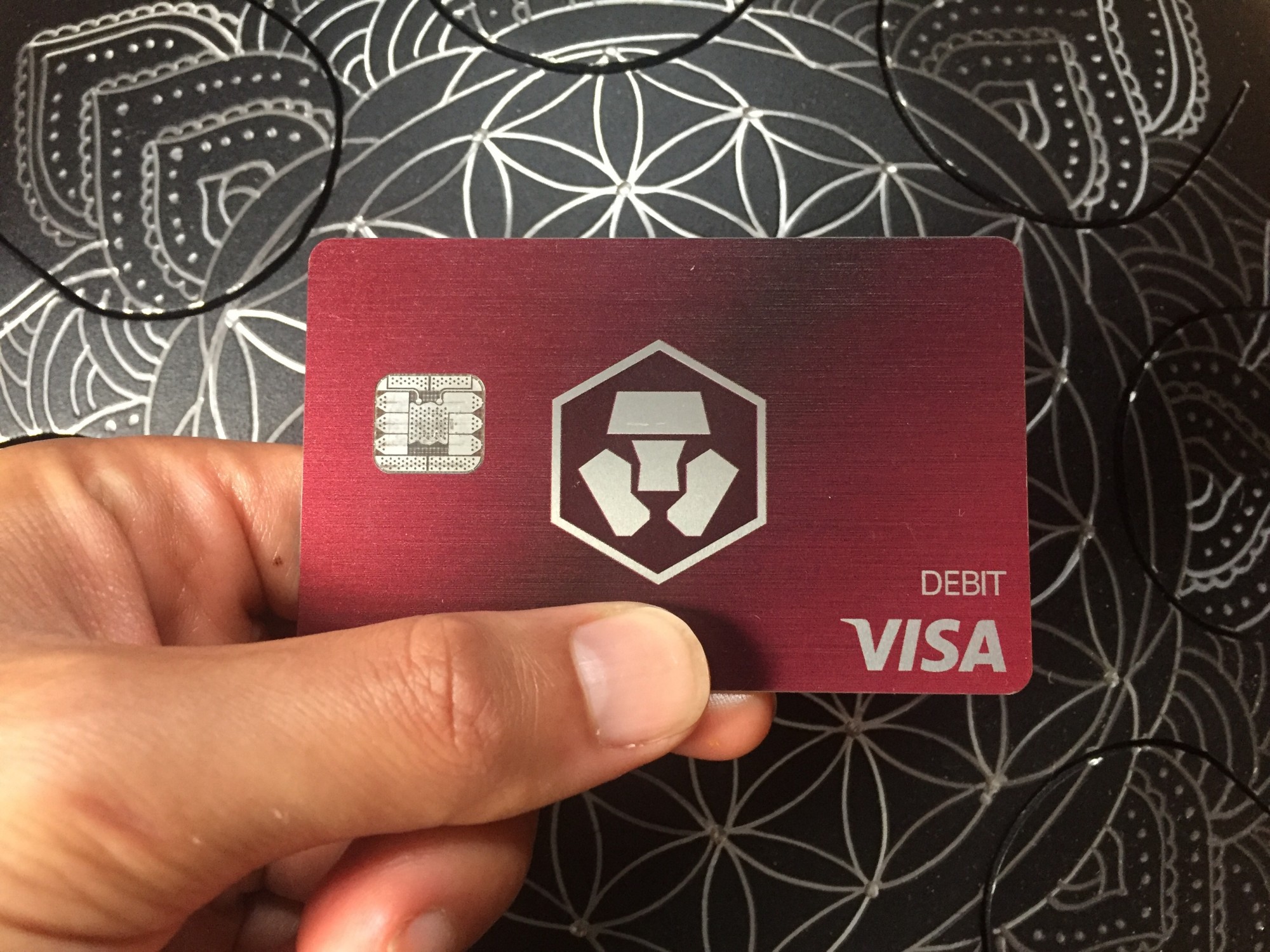 a) Using the MCO Card
This card is my first crypto card, but my favorite overall credit/debit card I've ever used! I have the Ruby Red card which gives me 2% CRO cashback on every transaction. This has been awesome and has earned me nearly $250 worth of CRO so far, essentially covering the initial amount which I staked to get the card. (At the time I staked 50 MCO. Now Crypto.com has phased out MCO and instead 1000 CRO tokens are required to receive the Ruby Red card.)

I use this card for online and retail purchases, as it works just like every other card. Topping the card up is easy, but requires a bank that does ACH transfers (if you want to do it for free!). I opened up a Capital One Checking account specifically so I could send money to the card. Once the transfer happens, which usually takes a few days, you then see the money in your Fiat account, which you can then use to either Top Up the card or to buy crypto.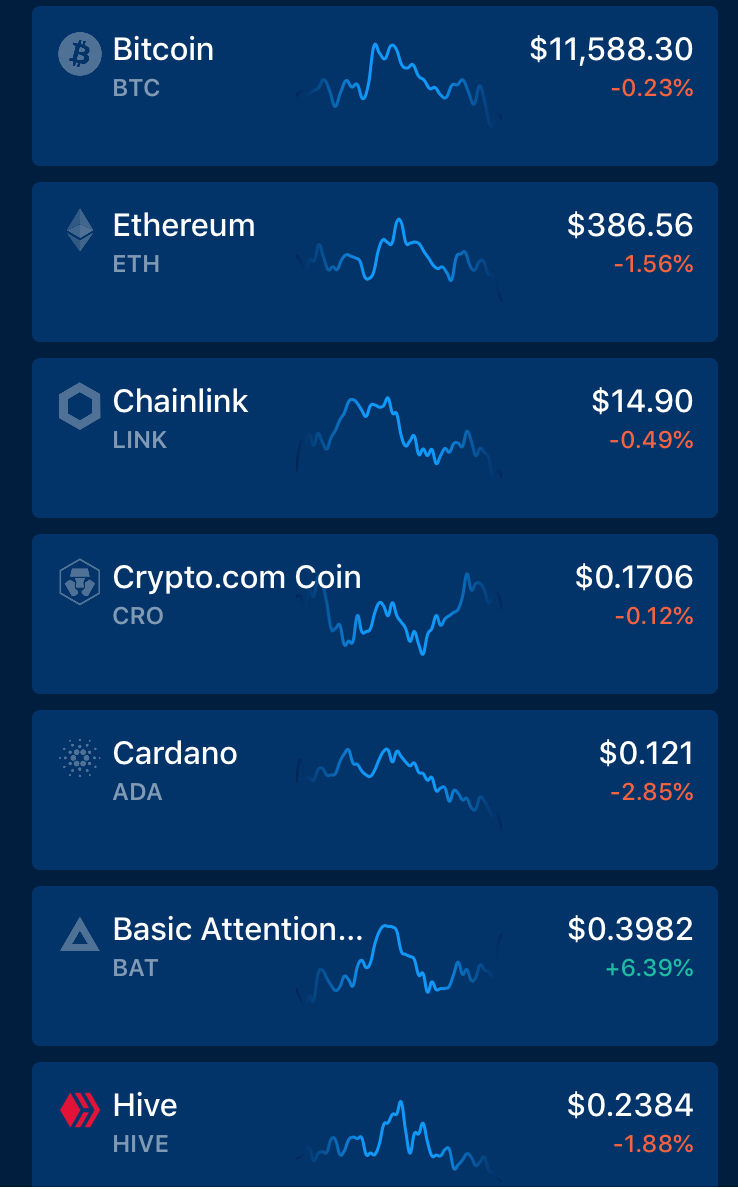 b) Buying Crypto on the Mobile App
This brings us to the next focus, buying crypto on the app. And this is my number one go-to for buying! The homepage allows you to add your favorite coins and track them easily, as well as allows you to add price alerts. When you want to buy any crypto, you can simply buy it from your Fiat wallet (the money that was initially transferred in through your bank account) and wallah, it now ends up in your crypto wallet. This has been the easiest way for me to buy crypto for months.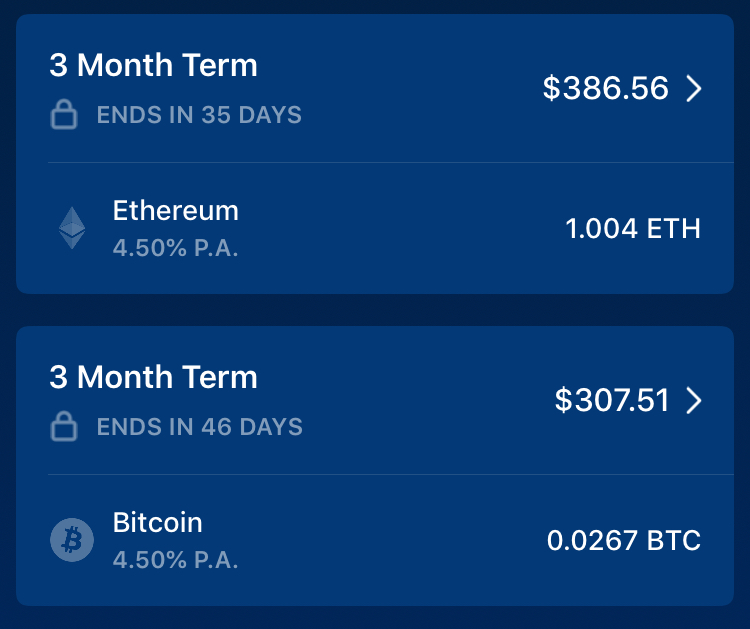 c) Lending Using Crypto Earn
Another awesome feature on Crypto.com is the ability to lend your crypto out to receive interest. The rates are good, but they increase depending on whether you 'lock up' your crypto or just add it into a flexible plan. For example, they pay 4.5% interest a year on BTC if you lock it for a 3 month plan, 3% if you lock it for a one month plan and 1.5% for a flexible plan where you can withdraw your funds at anytime.
I've experimented with all of these and have had success with each tier. Once the term is completed the funds are seamlessly released back into your crypto wallet.

I had no problem with the lending, but the interest was gained once a week and was NOT compounded. Instead it was sent to the crypto wallet. I have since switched to Celsius Network for lending, as they add interest once a week and compound it together. This is one of the only cons I've experienced with Crypto.com in my opinion.

d) Withdrawing Your Crypto
This is a huge point to talk about - withdrawal times and fees. Crypto.com is very good about making fast withdrawals, which is a huge plus. Their fees to withdraw are also fairly modest, and I do like the fact they are fixed. You can see the withdrawal fees at any time from your app, and from what I've seen they offer withdrawals on nearly all of the coins they have listed.

In Conclusion
Crypto.com is an app I still use every single day! Although I'm going to be switching all of my crypto lending investments to Celsius, I absolute love Crypto.com for the MCO card and for the ease of purchasing BTC and other alts at a moment's notice. I highly recommend their app and their card!

P.S. If you're thinking about getting a Crypto.com card, all you need is 1000 CRO to get the Ruby Red VISA card which gives you 2% cashback. Highly recommended! Use this link and we'll both get a $50 bonus when you sign up with referral code "8dq3bjxe8d"