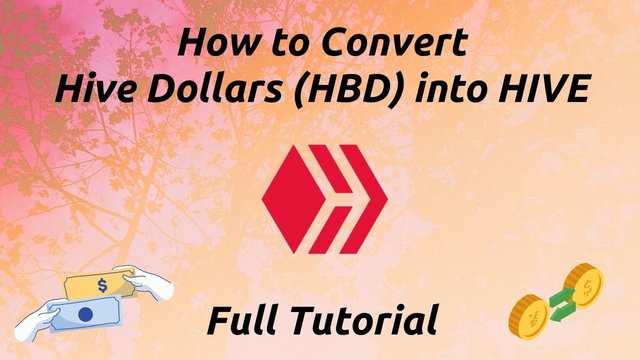 Today we'll be explaining how to convert Hive Dollars (HBD), which are earned on Hive.blog, into HIVE.
Hive dollars are the HIVE ecosystems stablecoin which does it's best to stay close to $1 USD. But if you'd like to transfer your crypto out of the HIVE ecosystem, it's best to do that with the HIVE token, as it has much more liquidity among trading platforms compared to the Hive Dollar.
To start, let's sign-in to Hive.blog and view our wallet.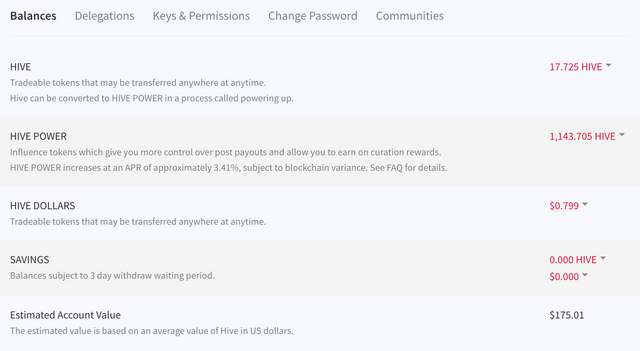 We can see that we have 3 different options, HIVE, HIVE POWER, and HIVE DOLLARS.
We'll be converting our HIVE dollars into HIVE, so let's click on the red $0.799 dollar amount across from HIVE DOLLARS, and then we'll click 'Market'.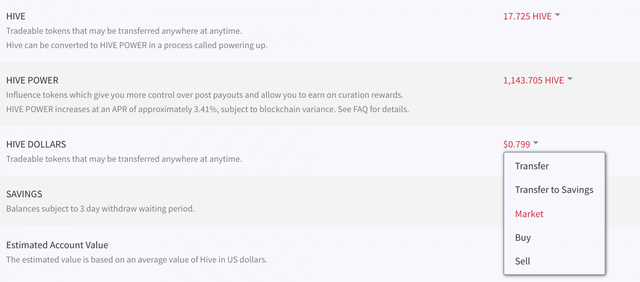 This will bring us to HIVE's internal exchange, where we can buy and sell HIVE and exchange with HIVE dollars.

Great, now we're going to BUY HIVE.
So first we'll click the "Available" amount, and that will automatically fill in the total amount of Hive Dollars we have, as well as the lowest ask price within the order books. If you'd like to convert less than your max amount, simply edit the 'Total' field.

Here we can see that we're buying 5.409 HIVE with our 0.799 HBD, with a current exchange rate of 0.147691 HBD/HIVE.
Let's click 'BUY HIVE' to make it happen!

Click 'Ok' to confirm the order.

Next, we'll click Continue to login to Hivesigner, a tool used to navigate the Hive ecosystem and keep your private keys secure.

Either add in your Hivesigner password, or click Import account to add in your HIVE keys to setup Hivesigner and create a new Hivesigner password.

Now that you're logged in, you'll be redirected back to the confirmation window where you can click the green 'Approve' button to make the trade.

It's done! The order has been placed and has most likely already been filled. You'll be redirected back to the exchange page, but to check your new HIVE balance, simply head back to the main wallet page by clicking the HIVE Wallet logo in the upper land hand of the screen.

Now we can see that we no longer have any Hive Dollars, and instead our HIVE balance increased from 17.725 to 23.200!
Congratulations, you made your first HBD to HIVE trade!
In the next tutorial, we'll be discussing how to sell your HIVE for other cryptocurrencies such as Bitcoin, Ethereum, Litecoin, and Monero.
Thanks for reading, and I hope this tutorial helps you on your crypto journey!
---
For all of my official posts and crypto related info, check out my website LearnHowToCrypto.com