Hey folks! I just discovered a way to make up to $20 worth of Bitcoin for very little effort! The app is called Bituro and is available for Android and IOS! No deposit needed. No data or info given and no subscription or ID checks at all. It may well be the easiest Crypto I ever made and this is no jokes. All you need for this one is a Google or Apple mobile device and a Coinbase account. You can even do it without Coinbase but it is the fastest way to get the Crypto on this one! Oh! And you need an internet connection, of course!
It's so simple that's it's nearly impossible to fail getting that free crypto! 4 Easy Steps!
1. Download and open the Bituro mobile app. HERE
2. Tap on "Play Games & Earn Points" at the very top.
3. Download and open any game from the available offers.
4. Get BTC!
I haven't hit $20 yet but I will soon. I just leave my phone right next to me, getting the bread for me.
HERE IS A PROOF OF PAYMENT (Sorry my Coinbase account is in French) 
---
---
All you have to do is, install the app on your Android or IOS, open it and tap on the "Play Games & Earn Points" at the top of the main page. From there, select a game and it will redirect you to the google/apple app store. Download the game, open it, and let it sit there on Idle mode! As long as your screen is still on, you will get the rewards points accumulating over time! 1000 points makes $1. The longer you leave it open on, the more points you make! That's it. Easy BTC
If you like filling surveys, you could also make a few bucks here and there. The app has offer walls and survey boards, but in my opinion, there are way better apps or website if surveys is your thing. I prefer passive income! In my opinion getting crypto for a few tap on my phone screen already next to me, while I write this, is more lucrative.
I try to tap the screen once every 10 minutes, just to make sure it's still on. I don't want my phone screen to turn off for whatever reason even though I know the screen settings I set just won't allow it! I want to secure the bread haha! Once you reached the limit reward of a game, just switch to the next one with the highest payout!
In order to withdraw a small amount of BTC like $1 or 2$, you need to have Coinbase account! If you do have an account, Congratulation! You can get the easiest BTC you ever made in your life! You can always transfer it directly to your Bitcoin Wallet but the threshold is way higher and therefor I wouldn't recommend it. It's faster and better if you have a Coinbase account.
On top of that Coinbase also have this feature called "Learn and earn" on their website where you read posts and learn about tokens and they give you some of the tokens you read about in the task! It's pretty cool. I'll write a post about it soon! Don't worry if you don't have a Coinbase account yet, it only takes a few minutes to set it up! Get it HERE!
Just follow these steps to get free BTC. It takes only around 2 minutes to be honest!
1. Download and open the Bituro mobile app. HERE
2. Tap on "Play Games & Earn Points" at the very top.
3. Download and open any game from the available offers.
4. Get BTC!
All you need to do now, is leave the screen of your device open, and tap it once in a while. I say device because it probably works with tablets too. I don't have a Tablet (I know I am so 2010!). I can confirm that it works perfectly on my Android Samsung phone!
Let me show you how to withdraw.
1. Tap on "Shop" in the app menu on the left.
2. Select Bitcoin.
3. Enter your email address connected with your Coinbase.
4. Now wait 24h! Easy like that!
---
---
This is definitively the most easy satoshi I ever made downloading an app on my phone, and I would recommend the Bituro app to everybody who wants to get free crypto. You can withdraw through PayPal or get a Gift-card if you want. For my part, I want the crypto! It should be most of us ha-ha! Leave a comment telling me how much you made. I would appreciate it! I want to share the dough and I'd like to know which recipe you guys got out of it! It also helps me understand a little more about what kind of crypto opportunities people like!
Thank you for reading ❤️
Use the slider down the page to earn & tip free cryptocurrency 👇
 READ MORE FROM YOTINGO
https://www.publish0x.com/@Yotingo
---
Join Publish0x and earn Cryptocurrency for reading and writing articles!
---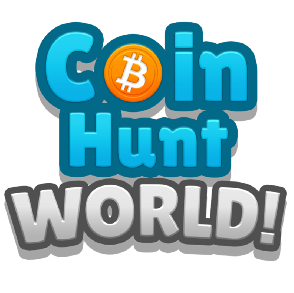 Play/Walk & Earn NFT, BTC & ETH!
Up to 50 USDT Sign Up Reward!
Sign Up & Earn $10!
Walk & Earn SWEAT Tokens!
Online Bitcoin Mining Simulator!
Earn Passive Income + $5 Gift!
---


Please note that I am not a Financial Adviser, and these are not professional advices. Always do your own research before investing or before buying anything online! DYOR!