Hello all
And they said cypto are not as wild as once used to be...
I would tell them to look at HIVE. HIVE rose from 0.11$ to 0.57$ in just 3 days. That is more than 5X profit on the investment in just under three days.
Any other place you get these kind of returns is penny stock or gambling(although I wouldn't recommend).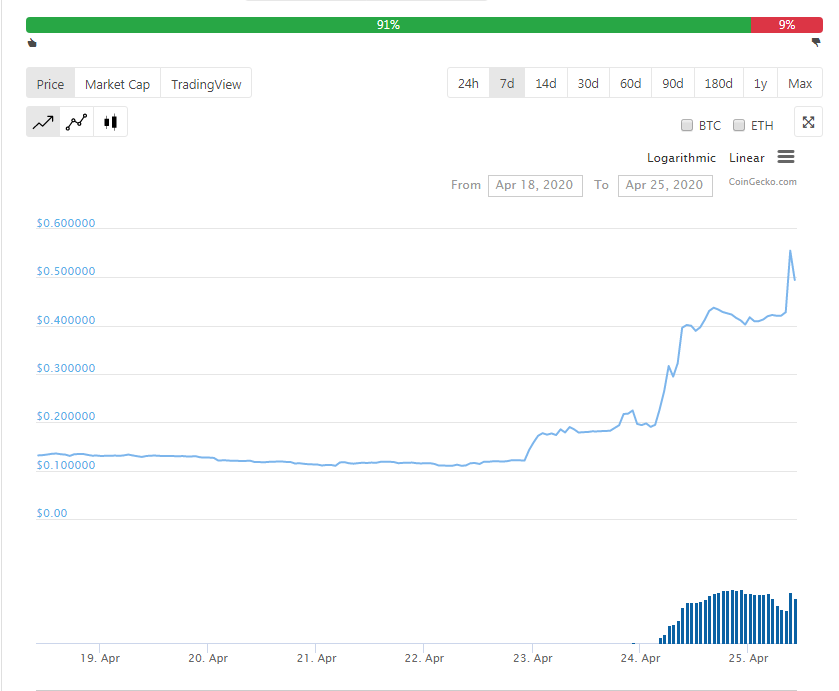 There is still strong buying signal on HIVE despite imminent correction.
Whether this just is a bubble or not, we sure live in exciting times.
Hive On!!!