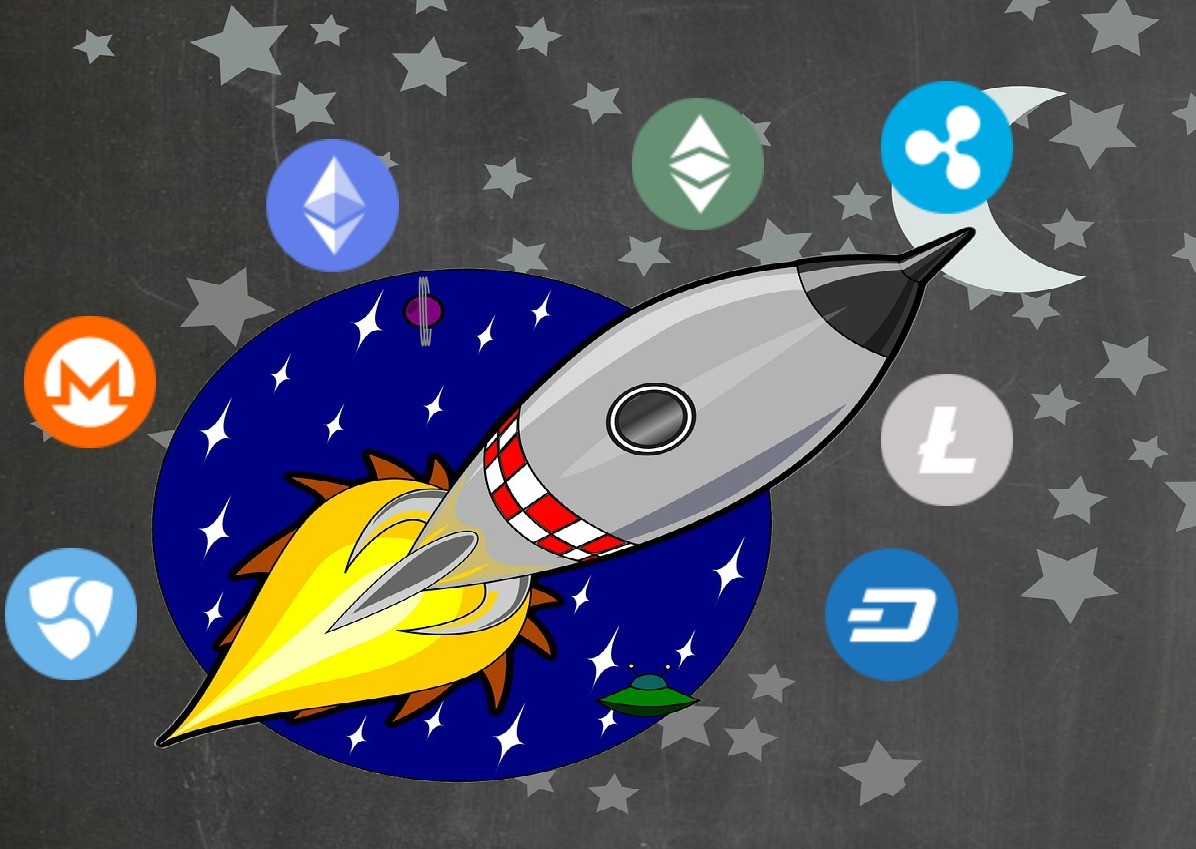 This is called preaching for its parish - The giant Grayscale, known for capturing the largest share of institutional investments in the crypto market, indicates that it bears strange resemblances to the situation of 2016, having preceded a historical bullrun .
Favorable macroeconomic factors
In a new report , Barry Silbert's company places special emphasis on macroeconomic factors. Nothing new, however, it is creeping inflation, driven by increasingly massive quantitative easing campaigns , which are at the heart of concerns.
State of play of the various quantitative easing campaigns - source Grayscale
The demonstration is scathing: the quantitative easing campaign , carried out by the FED (American Federal Bank) in response to the crisis linked to the Covid-19 pandemic, was 4 times greater than that chosen during the collapse of  subprime .
Grayscale considers that the dollar has remained " structurally strong against other fiat currencies ", but that the repeated stimuli from the US government are starting to give investors serious doubts. Bitcoin is according to them the best way to protect against expansionary monetary policies.
Ever more encouraging intrinsic indicators
Barry Silbert's company notes that long-term investors are gradually gaining the upper hand over overnight speculators, causing a positive effect on the supply / demand ratio.
Despite a slight increase in August, the number of bitcoin on exchange platforms remains surprisingly low, proving that holders of " digital gold " are not sellers at these prices.
Another encouraging sign is that the number of active daily addresses within the network is on the rise. This indicator measures the total number of unique addresses, participating in transactions on the network, at a time T.
Visualization of daily addresses active between 2013 and 2020 on the bitcoin network - source Grayscale
This number of active daily addresses has been at its peak since 2017, an excellent sign for investors who want to witness a correlation between network adoption and a financial appreciation of the asset in question.
In conclusion, a comparison is made with gold, serving as the main competitor to the holy grail of safe haven. This historic asset has a market capitalization of $ 9 trillion, while bitcoin hovers around $ 220 billion. The upside potential is considered " mind-boggling ", and they believe could lead to a " historic bullrun ". For the sake of measure , it is clear that Grayscale will come back ...
Even though Grayscale's report remains fairly standard for those in the know about the ecosystem, the company is winning over new investors on a daily basis. It now manages the equivalent of $ 5.7 billion in crypto assets on behalf of her clients.
---
Please feel free to subscribe to CryptoPlanet360 on Youtube to get the latest videos about Crypto projects and Blockchain
Subscribe here: https://bit.ly/2NSkrOU