The Rollercoin team just rolled in a brand new feature in partnership with 8biticon, where players can mint avatar NFTs to get even more rewards!

Feel free to use my referral link if you plan to actually get one!
https://8biticon.com?r=l1kyx97h


 You can find the new feature in "My profile" page, in the NFT Collection tab. In order to access the minting, you would need to connect your Metamask wallet!


---
---
On 8biticon, the floor price for minting NFT is 0.05 ETH! It will enable further in-game Rollercoin rewards for those who hold on to their NFT! There are already a few for sale on Opeansea too! It will be a nice way to maximize profit!


We will have more announcements soon which will explain in more detail what the rewards for holding will be, but I'm sure it will be a good opportunity to get more crypto from the game! You can mint your NFT on 8biticon or you could buy one on Opensea marketplace if you prefer!
---
Mint Your Own NFT!
---
Quick Description Of The Game:
RollerCoin is a Free-to-Play (F2P) crypto mining simulator game where you compete against your friends to mine Bitcoins. It takes the concept of bitcoin mining, but instead of the sophisticated blockchain and processing algorithms, RollerCoin lets you test your skills, complete missions, undertake tasks, and play mini-games to build your mining empire. To boost your mining power, RollerCoin offers a variety of mini-games everybody will like. The core idea of the game is the distribution of each block reward between all active players depending on their mining power, just like with real crypto mining.
Check Out My Full Review HERE!
Mint your own unique 8biticon NFT
RollerCoin Play to Earn Game Review 2022
You can always join the Official Discord Channel to talk with other players and learn some of their strategies.
Too good to be true?  SIGN UP and get 1000 Satoshi to help you start your mining empire. 
PLAY NOW
Thank you for reading ❤️
Use the slider down the page to earn & tip free cryptocurrency 👇
 READ MORE FROM YOTINGO
https://www.publish0x.com/@Yotingo
---
Join Publish0x and earn Cryptocurrency for reading and writing articles!
---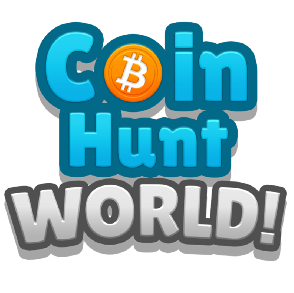 Play/Walk & Earn NFT, BTC & ETH!
Up to 50 USDT Sign Up Reward!
Sign Up & Earn $10!
Walk & Earn SWEAT Tokens!
Online Bitcoin Mining Simulator!
Earn Passive Income + $5 Gift!
---


Please note that I am not a Financial Adviser, and these are not professional advices. Always do your own research before investing or before buying anything online! DYOR!