One of the best things about Coin Hunt World is of course, "Hunting Coins". There are many things you could do in the game to occupy your gameplay time such as printing cubies, selling cubies, gathering resources, but one thing that everybody likes is getting the bread! That is exactly what a Play-to-Earn game is made for and it does it pretty well here! Today, 47 new CubieCranes have been added to the game! To put it simply, 47 new locations where players can get $10 worth of either BTC or ETH once per week! Now the community needs to fill the CubieCranes with resin in order to build the corresponding Yellow Vault at said locations! But first they need to find the cranes and this is personally my favorite part of the game! The way things are hidden sometimes.
 The developers won't give you things on a silver plate. You have to hunt for it with all the rewards that comes with. It's not an expensive NFTs Pay-to-Win game! It's a Free Play-to-Win Crypto game! And the more you play, the more you win! And then, after the glorious adventure, when you have found a crane and added resin to it, you can brag about it on discord like some players I won't mention here ha-ha (I'm jealous). In fact, nobody knows where the new Cubiecranes are, like every time it happened in the past, the whole discord channel goes into a frenzy mode with people coordinating the exploration with each other! It's nice to see everybody coming together to build the Cubieverse! Go Hunters Go!
---
---
CubieCrane Locations breakdown: 
UK 21 new Cubiecranes
CANADA 14 new Cubiecranes (3 have been found in CAD by the time of writing this)
USA 8 new Cubiecranes
El Salvador 4 new Cubiecranes
On top of that, every player that contributes at least 10 000 resin to a Cubiecrane will get the Construction Cubie Blueprint once the Yellow Vault is constructed! Players can use it to print the Construction Cubie considering that have the needed in-game resources. If you really want to ad the Blueprint to your collection, you have to be somewhat quick because there is a limited amount of Blueprints available in the game. Once all the Cubiecranes are filled and the Vaults ready to be harvested, there won't be another way to get the Construction guy's recipe until they ad more cranes to the game! You could always try to find one at a reasonable price on the Auction House (Good Luck on that!)
Here what it looks like:


But don't worry, even though there is not an infinite amount of Blueprints, there are always some well hidden cranes out in the wild! So get your shoes on hunters! Let's find them all!
---
---
Some tips for new CHW players:
Your first goal is to gather enough keys to forge!
Once you pick up a key, the keybooth you just used changes into a keyforge.
A keyforge can be used to turn 10 keys into 1 key of a higher tier!
Use it to build your Head Quarters to receive three Mystery Boxes daily and this is the first step in order to be able to access the auction house!
It would be a good idea to join the Official Discord Channel . If you have questions, just ask in the chat and veteran hunters will be happy to assist you.
If you didn't know yet! Coin Hunt World! is a Free-to-play geolocation game, which allows you to earn cryptocurrency while doing your everyday activities (walking, biking, driving). Go around town and find Vaults to answer trivia questions and earn Crypto Rewards, as well as in-game items such as rare Cubies, crafting resources and NFTs. The game is currently available in USA, Canada, UK & El Salvador and will soon be released in the Philippines. In 2021 Coin Hunt World! distributed $1,561,511 in Cryptocurrency to their users. You can read more about the stats of last year in the CHW 2021 Retrospective!

Thank you for reading ❤️
Use the slider down the page to earn & tip free cryptocurrency 👇
 READ MORE FROM YOTINGO
https://www.publish0x.com/@Yotingo
---
Join Publish0x and earn Cryptocurrency for reading and writing articles!
---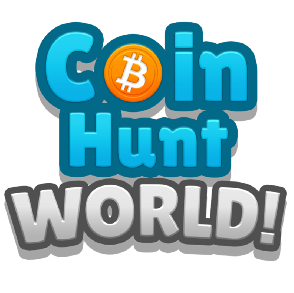 Play/Walk & Earn NFT, BTC & ETH!
Up to 50 USDT Sign Up Reward!
Sign Up & Earn $10!
Walk & Earn SWEAT Tokens!
Online Bitcoin Mining Simulator!
Earn Passive Income + $5 Gift!
---


Please note that I am not a Financial Adviser, and these are not professional advices. Always do your own research before investing or before buying anything online! DYOR!