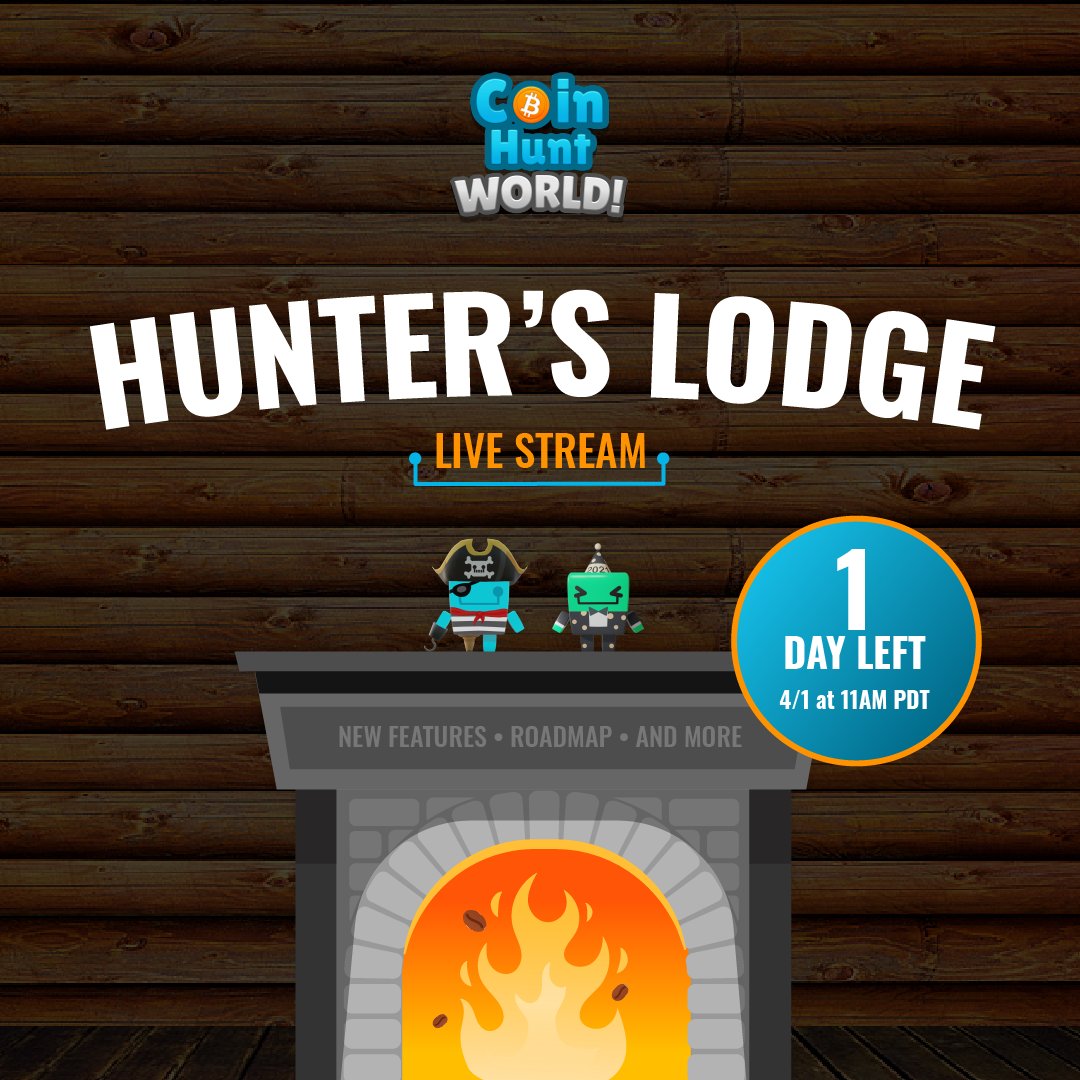 Just a little reminder. Today is the fourth edition of CHW's Hunters Lodge! It will start at 11 a.m. PDT. If you love crypto and gaming, this should be on your agenda. This first Lodge of the year will this time be live on Youtube and not on Twitch as previously thought.
There are many great things coming to CHW in 2022, including brand new NFTs and more free crypto opportunities, and this meeting session should give us players more details on the changes to come. Also, KKP and IW are really nice guys to talk to and if you want to ask them about Coin Hunt World, now is the perfect time.

This will be the 4th occurrence of the event since the game went live about a year and a half ago, and probably not the last one of this epic Cubieverse. Join us for a friendly chat!
Youtube: http://ow.ly/RRhN50IvoXn
Discord: http://ow.ly/Jhf850IvoXo
By the way, the game's Discord Server often holds contests and giveaways. We were in the middle of a GIF contest which ended today. You should stop by and check it out! There are some very funny and original ones! I probably won't win this but it was fun to participate. It happened right after the Suku contest ended and the winner got a nice little reward. (Note that a red key is worth 100 USDT when trading)
Congrats To The Top 5 of March 2022 Global Leaderboard
1. Lionlocks
2. MarvinsHouse
3. Kickin
4. Falcore
5. MarvinsMama
---
You can always watch last Hunters Lodge here:
If you didn't know! Coin Hunt World! is a Free-to-play geolocation game, which allows you to earn cryptocurrency while doing your everyday activities (walking, biking, driving). Go around town and find Vaults to answer trivia questions and earn Crypto Rewards, as well as in-game items such as rare Cubies, crafting resources and NFTs. The game is currently available in USA, Canada, UK & El Salvador and will soon be released in the Philippines. In 2021 Coin Hunt World! distributed $1,561,511 in Cryptocurrency to their users. You can read more about the stats of last year in the CHW 2021 Retrospective!
Official Discord Channel:
https://discord.com/invite/me3X4zU8Uy
Coin Hunt World Community Map:
https://coinhuntmap.com/app/
Coin Hunt World Wiki:
https://coinhuntworldwiki.com/wiki/Coin_Hunt_World_Wiki

Thank you for reading ❤️
Use the slider down the page to earn & tip free cryptocurrency 👇
 READ MORE FROM YOTINGO
https://www.publish0x.com/@Yotingo
---
Join Publish0x and earn Cryptocurrency for reading and writing articles!
---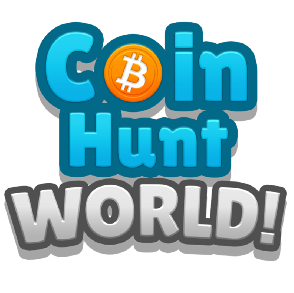 Play/Walk & Earn NFT, BTC & ETH!
Up to 50 USDT Sign Up Reward!
Sign Up & Earn $10!
Walk & Earn SWEAT Tokens!
Online Bitcoin Mining Simulator!
Earn Passive Income + $5 Gift!
---


Please note that I am not a Financial Adviser, and these are not professional advices. Always do your own research before investing or before buying anything online! DYOR!