After a couple weeks of restless hunting and fierce knowledge challenges. El Salvador is ready for an Official Release, fully translated in Spanish! Users will now be able to play using their native language! During the event, a unique blueprint will drop for players. So make sure to participate to get your hand on this "Region Exclusive" reward! Here is the breakdown of the event!
From March 11 to March 18, there will be special activities within the game to celebrate the Localized Launch in this newly implemented region! For the duration of the event, and if you live in El Salvador, there will be a special vault floating in the sky, suspended from Balloons. There will be 100 slots available for the vault reward. The way it works is, hunters need to tap on the vault to see how many slots are available. If there are still spots available, they can insert a green key to unlock a slot and qualify for the reward. If all 100 slots get unlocked before the end of the event, everybody who entered a key will receive a special reward box that contains the following:
The Bitcoin Beach Cubie Blueprint
And $5 USD worth of Bitcoin
Please note that the $5 reward you will receive will be calculated using the value of Bitcoin at the time of distribution. So the number of Satoshi in the picture is used only as an example! (BTC Price for 2022-03-04)
In Coin Hunt World, the amount of crypto rewards you receive from solving a vault depends on the tier of vault opened calculated from USD. All the regular vault types of the game will be implemented on the first day! Here is a breakdown of the different types of vault with corresponding rewards:
---
---
On thing to remember is that the Bitcoin Beach Cubie blueprint will only be obtainable in El Salvador. This means collecting the required blueprint, resources and then listing the cubies you printed for other players to bid using the Auction House, might be a smart and easy way to get tons of keys! (You need keys to unlock vaults in order to get crypto in Coin Hunt World!)
I am personally looking forward to this Cubie, and hopefully, I will be able to get my hand on one. And if El Salvador players are willing to sell it at a price I can afford ha-ha. This is undeniably going to be the "Thing to get" for all hunters playing in all the other different countries that host the game! There will be some bidding war and you can count on me to be a part of it!
The developers are currently working with the Crypto Exchange ORCAEX to enable exports. Once it's ready, Hunters in El Salvador will be able to link up their CHW account with ORCAEX. After connecting the account, every Tuesday, all they have earned in the game will automatically be exported to their ORCAEX wallet. All the crypto the players have earned during the BETA will stay in their account and once the exports are active, players will be able to withdraw the gains they earned since the first day they started playing! There will be more announcements as we get closer to the release of the feature!
El Salvador, like every other country in CHW, will get its own Country Leaderboard. Top players on the monthly leaderboard will receive rewards! This also includes rewards for the Local Leaderboards and Global Leaderboards! 
Top 5 Global Leaderboard February 2022
---
---
Some tips for new CHW players:
Your first goal is to gather enough keys to forge!
Once you pick up a key, the keybooth you just used changes into a keyforge.
A keyforge can be used to turn 10 keys into 1 key of a higher tier!
Use it to build your Head Quarters to receive three Mystery Boxes daily and this is the first step in order to be able to access the auction house!
It would be a good idea to join the Spanish Discord Channel. If you have questions, just ask in the chat and veteran hunters will be happy to assist you.
If you didn't know yet! Coin Hunt World! is a Free-to-play geolocation game, which allows you to earn cryptocurrency while doing your everyday activities (walking, biking, driving). Go around town and find Vaults to answer trivia questions and earn Crypto Rewards, as well as in-game items such as rare Cubies, crafting resources and NFTs. The game is currently available in USA, Canada, UK & El Salvador and will soon be released in the Philippines. In 2021 Coin Hunt World! distributed $1,561,511 in Cryptocurrency to their users. You can read more about the stats of last year in the CHW 2021 Retrospective!

Thank you for reading ❤️
Use the slider down the page to earn & tip free cryptocurrency 👇
 READ MORE FROM YOTINGO
https://www.publish0x.com/@Yotingo
---
Join Publish0x and earn Cryptocurrency for reading and writing articles like this one!
---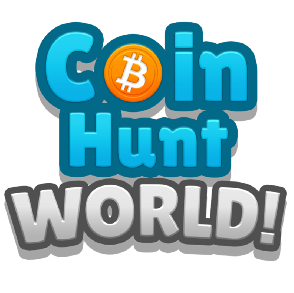 Play/Walk & Earn NFT, BTC & ETH!
Up to 50 USDT Sign Up Reward!
Sign Up & Earn $10!
Walk & Earn SWEAT Tokens!
Online Bitcoin Mining Simulator!
Earn Passive Income + $5 Gift!
---


Please note that I am not a Financial Adviser, and these are not professional advices. Always do your own research before investing or before buying anything online! DYOR!