If there's one thing I can confirm without hesitation, it's that the developers of Coin Hunt World work tirelessly to improve the game and regularly implement new systems of all kinds! From seasonal quests to random events where players earn different crypto, or the Cubies that remain mysterious until the day the in-game store opens for sale, there are many in-game features that allow players to always find new objectives and rewards. Along with the cryptocurrency you collect while playing the game, these game designs are fun and addictive! Besides, they have also reworked the referral system! You can learn more about it HERE.
Since the first day I started playing a few months ago, I never felt at any time that I had nothing else to do or that I had accomplished the majority of things in the game. In fact, to put it this way, when you think you've got everything you can get, you're suddenly bombarded with so much new amazing stuff that it's hard to keep up! That's why, from time to time, and available to all users, the developers organize a great way to share information about new changes and things to come. Followed by a Q&A session where everyone gets a chance to chat with the developers of Coin Hunt World.
---
---
Hunters Lodge is the best opportunity to learn more about the team's overall vision of the game! It's also a good time for the hunter's community to ask questions about the game or other related topics. This will be the 4th occurrence of the event since the game went live about a year and a half ago, and I can't wait to hear more about future structures and the upcoming key system overhaul. I haven't had the chance to personally attend the previous ones since I started playing right after the last Hunters Lodge.
The first section of the event will be available for everyone to watch live on Twitch.tv, and the following Q&A session will take place on the Official Coin Hunt World Discord Server's voice channel. If you want to attend and even get a chance to talk with the devs, make sure you're a member of the CHW Discord so you can join when it happens! And if the trend continues, there will be attendance rewards at the end for people who participated. Join us for great discussions and lots of tasty beans! If you can't make it to Coin Hunt World's Cozy Fireplace, don't worry, I'm sure some videos will be available on social platforms soon after!
Feel free to join the Coin Hunt World Discord server anytime to learn more about the next Hunters Lodge, and don't forget to bookmark the event's Twitch webpage in your browser as a reminder!
Official Hunters Lodge announcement on Twitter: https://twitter.com/CoinHuntWorld/status/1504499052905320470
Twitch link: https://www.twitch.tv/coinhuntworld
---
---
You can always watch last Hunters Lodge here:
If you didn't know yet! Coin Hunt World! is a Free-to-play geolocation game, which allows you to earn cryptocurrency while doing your everyday activities (walking, biking, driving). Go around town and find Vaults to answer trivia questions and earn Crypto Rewards, as well as in-game items such as rare Cubies, crafting resources and NFTs. The game is currently available in USA, Canada, UK & El Salvador and will soon be released in the Philippines. In 2021 Coin Hunt World! distributed $1,561,511 in Cryptocurrency to their users. You can read more about the stats of last year in the CHW 2021 Retrospective!
Coin Hunt World Wiki: https://coinhuntworldwiki.com/wiki/Coin_Hunt_World_Wiki
Coin Hunt World Community Map: https://coinhuntmap.com/app/
Official Discord Channel: https://discord.com/invite/me3X4zU8Uy



Thank you for reading ❤️
Use the slider down the page to earn & tip free cryptocurrency 👇
 READ MORE FROM YOTINGO
https://www.publish0x.com/@Yotingo
---
Join Publish0x and earn Cryptocurrency for reading and writing articles!
---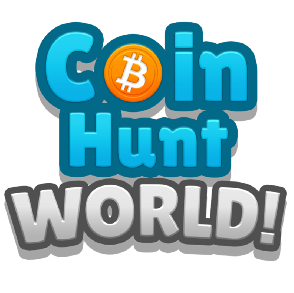 Play/Walk & Earn NFT, BTC & ETH!
Up to 50 USDT Sign Up Reward!
Sign Up & Earn $10!
Walk & Earn SWEAT Tokens!
Online Bitcoin Mining Simulator!
Earn Passive Income + $5 Gift!
---


Please note that I am not a Financial Adviser, and these are not professional advices. Always do your own research before investing or before buying anything online! DYOR!