Since April 20, there is a special bounty hunt to celebrate Coin Hunt World's Philippines Beta Launch! Local Hunters in the Philippines can compete and receive additional rewards on top of the regular rewards the game offers to all players. There are still 2 rewards to unlock for tasks 7 & 8, so don't waste time if you want to get your hands on a share of the bounty!
Use my Referral Link to download the game & get 2 mystery boxes when you upgrade HQ! https://coinhunt.gsc.im/AgcY9Y32SF
Beta Launch Bounties:
#1. First hunter to solve a Green Vault  ✔️ (Completed by CHISUKE)
#2. First hunter with a level 3 Headquarters  ✔️ (Completed by ligaya)
#3. First hunter to print a Red Cubie  ✔️ (Completed by KERST)
#4. First hunter to reach Walking Goal #6  ✔️ (Completed by Mikage23)
#5. First hunter to completely build a Uservault  ✔️ (Completed by SirMyst)
#6. First hunter to complete a Buddy Quest  ✔️ (Completed by ligaya)
#7. First hunter to forge a Red Key
#8. First hunter to list a White Cubie for sale in the Auction House
Each bounty can only be claimed once. Each unique player can only claim a maximum of two bounties. You can see the overall progress and steps to claim rewards in the original post 👉 https://coinhunt.world/bounty.
Follow each task in the CHW post & share a proof of your achievement in the Philippines Hunters channel of the official Discord to obtain your rewards!
Jump in the Official Discord Server and join the hunt!
If you didn't know! Coin Hunt World is a free to play augmented-reality game, which allows you to earn cryptocurrency while doing your everyday activities (walking, biking, driving). Go around town and find Vaults to answer trivia questions and earn Crypto Rewards, as well as in-game items such as rare Cubies, crafting resources and NFTs. The game is currently available in USA, Canada, UK, El Salvador, and now the Philippines. In 2021 Coin Hunt World distributed $1,561,511 in Cryptocurrency to their users. You can read more about the stats of last year in the CHW 2021 Retrospective!
Official CHW Discord Server:
https://discord.com/invite/me3X4zU8Uy
Coin Hunt World Community Map:
https://coinhuntmap.com/app/
Coin Hunt World Wiki:
https://coinhuntworldwiki.com/wiki/Coin_Hunt_World_Wiki

Thank you for reading ❤️
Use the slider down the page to earn & tip free cryptocurrency 👇
 READ MORE FROM YOTINGO
https://www.publish0x.com/@Yotingo
---
Join Publish0x and earn Cryptocurrency for reading and writing articles!
---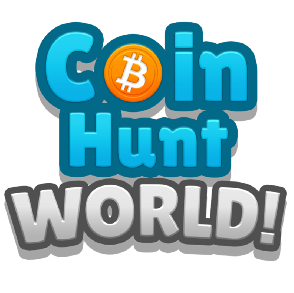 Play/Walk & Earn NFT, BTC & ETH!
Up to 50 USDT Sign Up Reward!
Sign Up & Earn $10!
Walk & Earn SWEAT Tokens!
Online Bitcoin Mining Simulator!
Earn Passive Income + $5 Gift!
---


Please note that I am not a Financial Adviser, and these are not professional advices. Always do your own research before investing or before buying anything online! DYOR!