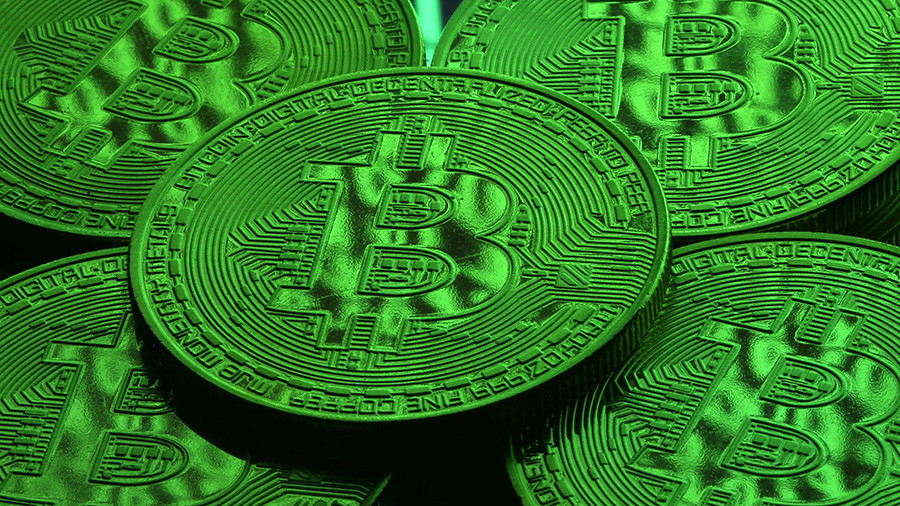 Joining the cryptocurrency world for the first time is a bit confusing. The journey is pretty hard without knowing what way you are going to choose and which of cryptocurrencies you are going to support.
As a new member of the cryptocurrency world and have done enormous research, I would like to share why I have chosen this promising cryptocurrency. Well, obviously from the title itself, I am happily and proudly say I chose Bitcoin Cash (BCH) to support all throughout my cryptocurrency journey.
Hmmm...so why I chose BCH?
Well, first, I would like you to know that BITCOIN AND BITCOIN CASH IS SIMILAR BUT NOT QUITE THE SAME!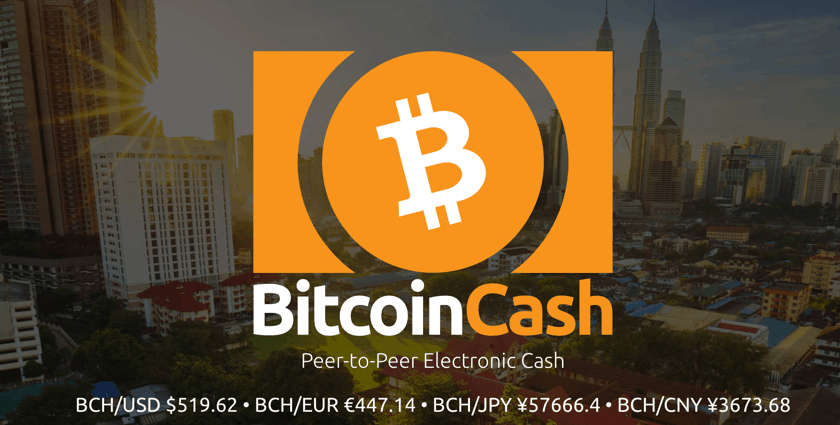 The official Bitcoin Cash's website defines itself as:
Bitcoin Cash is peer-to-peer electronic cash for the Internet. It is fully decentralized, with no central bank and requires no trusted third parties to operate.
It is the results of a bitcoin fork. However, there are many technological variations in Bitcoin cash that make a significant impact.
Here are the technical differences between BCH and BTC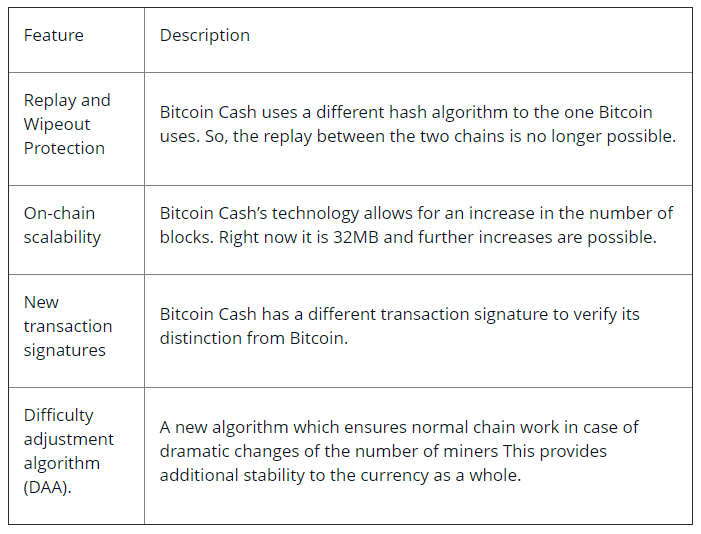 So, what are the reasons why I chose BCH over other cryptocurrencies?
Well, let me start with what smart people say about BITCOIN CASH
Dan Nathan, the founder of Risk Reversal Advisors, said: "I've been buying Bitcoin Cash and Ethereum. Those two seem like ones that have some room to go here, while bitcoin seems to have some technical issues."
Roger Ver, one of the most known Bitcoin angel investors and evangelists, believes "Bitcoin Cash is the real Bitcoin and will have the larger market cap, trade volume and user base in the future."
Hmmm...Not yet convinced?
Well, let me present to you the Benefits of BITCOIN CASH that other cryptocurrencies won't offer you.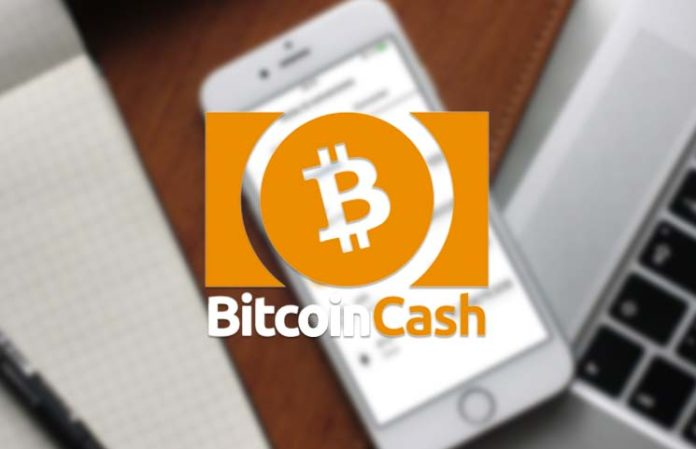 Bitcoin Cash allows you to be in full control of your own wealth, for the first time in human history. Bitcoin Cash is a peer to peer money that neither banks nor the government can freeze.

For Bitcoin Cash, instead of putting your trust in individuals, you put your faith in the laws of math and cryptography.

Transaction of any amount of Bitcoin Cash, instantly and almost for free, to anyone, anywhere. No long bank forms to fill in, and no private information from both the sender and the recipient necessary.

Each time you're irritated with the bank's long lines to make a transaction, consider how much time you've been wasting and how many millions of other people are wasting their time every day in the bank lines. Bitcoin Cash saves millions of people time and money every single day.

Bitcoin Cash helps link the billions of unbanked people, with valuable skills and knowledge, to the global economy, generating millions of new work opportunities and stimulating global economic development.

Bitcoin Cash allows microtransactions so that people who like your work can write articles or create video content, and earn money instantly.

Bitcoin Cash has high volatility which, depending on your viewpoint, may be seen as a challenge or an opportunity. If today and 20 years later anything is $1 it's always $1, so there's no investment potential there.

Bitcoin cash defends the purchasing power from inflation and hyperinflation, equivalent to gold and silver, as it operates outside the fiat money banking system.

Unlike fiat money, you can not counterfeit Bitcoin Currency, so there's zero chance you'll keep fake money.

New bank regulations on bail-ins and bail-outs mean banks can legally and at any time confiscate depositors' funds during a financial crisis and there is no redress for you.

Bitcoin Cash transfers, with CashShuffle and CashFusion, are private Internet coin. This ensures that you can send/receive money from others in private without having to disclose your private information, which is helpful in cases where you want to contribute money to an organization without the possibility of getting involved in the process.

Bitcoin Cash allows you to circumvent financial surveillance, prohibitions, and sanctions because it's inaccessible to peer currency.

Bitcoin Cash is worldwide money with much more than 2,651,820 traders approving it. You can pay for your hotels, air tickets, food/drinks, grocery stores, nightlife, and more with Bitcoin Cash today.

Bitcoin Cash is programmable money that makes smart contracts, tokens, oracles, dividends, anonymous bearer shares, and so many new developments that have not been possible before. It's like the very early days of the Internet era when technology is rapidly developing and there's an insane amount of new developments happening on a regular basis, and yet people barely know anything about the Internet at that point.
"If I am a businessman/businesswoman and would like to use cryptocurrency for business transactions, how could you convince me to choose BCH from other cryptocurrencies out there?"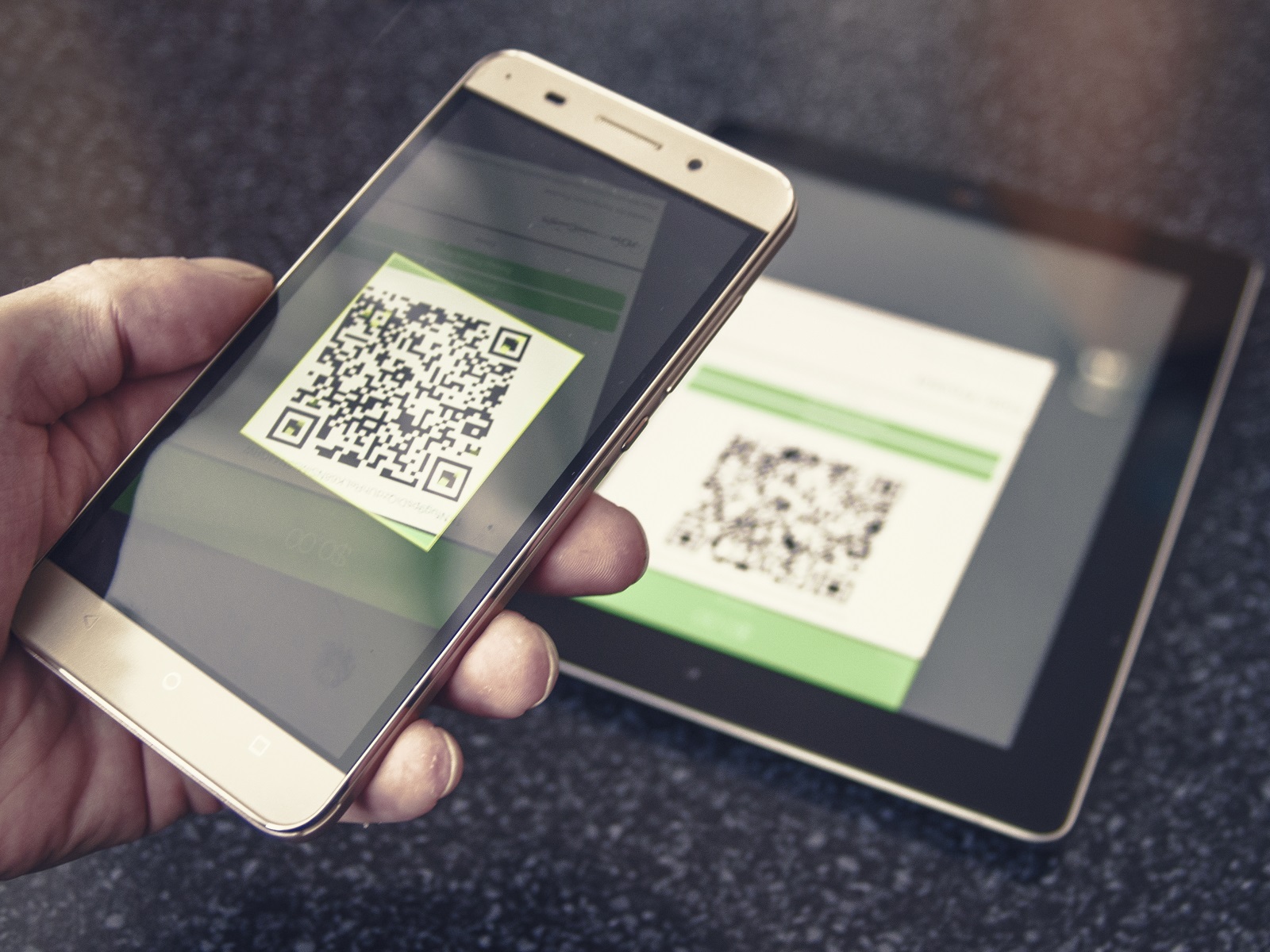 I would resoundingly say definitely BCH because of the following:
Bitcoin Cash transfers are instant and stable.

The chance of a chargeback is almost zero.

Don't think about credit card fraud anymore.

Don't worry about centralized payment systems like PayPal freezing or stealing your money like what happened to thousands of PayPal users.

No processing fee for payment. As a dealer, you earn 100% of the price paid to you by the client.

So quick to get going right now. Only install the Bitcoin.com wallet and the Bitcoin Cash Register App and you can start accepting Bitcoin Cash payments in a matter of minutes.

Bitcoin Cash should not stigmatize or treat any company differently. If you operate an organization that banks or authorities do not like, you risk getting your funds seized at any time like the funds donated to support demonstrators in Hong Kong. Bitcoin Cash could not be taken away by the banks or the government without your permission.
Is Anyone Supporting BCH?
You may think due to the popularity of BTC no one would support this promising cryptocurrency. However, that is definitely not true!
In fact, BCH is getting enough support from users, miners, and developers. We just need to support them! Users of Read.cash, memo.cash, and supporters of their campaigns are just 10% of the whole community of BCH and proudly one of them.